From my own DIY exploits and hanging with pro contractors it has become very apparent how important it is to have the best possible battery for your cordless tools. Batteries impact tool performance, runtime, productivity and even future purchases. Just about everyone owns a cordless drill/driver, and more and more manufacturers are offering cordless versions of traditionally corded tools. Before you jump head-first into the world of cordless tools, here are some questions you need to ask yourself.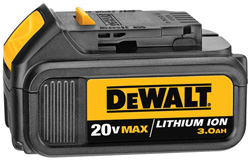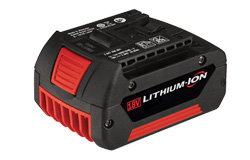 Are You Ready for a Committed Relationship?
Unfortunately, the battery is often an afterthought when you're making that first cordless tool purchase. You're excited about the new combo kit that just went on sale! What you don't realize is that you're (probably) getting locked into a line of tools, and it'll be difficult to ever jump-ship.
Imagine you own a DeWalt drill/driver and impact driver. What are the chances you'll buy the Milwaukee cordless hammer drill, radio, circular saw or anything else? Your hopes of buying that heated jacket are dashed because you don't want to have an odd battery with a different charger. It's even worse for a contractor because they have purchased thousands of dollars in tools, and to switch battery platforms would mean calling bankruptcy on a huge investment.
Even tools from the same manufacturer are not necessary compatible. If you bought into the Hitachi NiCad battery line, you probably won't purchase newer tools like the Brushless Impact Driver because they're only available with slide-on li-ion batteries. Now you're using outdated technology and missing out on the advancements that manufacturers work so hard to produce!
Making the Switch
Tool companies see these problems, and sometimes they'll offer a buy-back program to ease the pain. DeWalt and Hitachi offer an 18v li-ion post style battery that are compatible with their older 18v line of tools.
I think Ryobi has a great thing going with their line of 18v ONE+ tools. You can get a "dual-chemistry charger" that can handle an 18v li-ion or NiCad battery. Furthermore, any 18v battery (li-ion or NiCad) works with any 18v tool. Everything is interchangeable so you don't even have to think about what battery you're grabbing.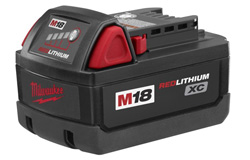 What About Service?
I've known people who purchase tools based on service agreements and the distance to the nearest service center. If that's you, then you're buying Ridgid brand cordless tools. Ridgid offers a free lifetime service agreement (LSA) when you register your tools within the first 90 days of purchase, and that includes "a lifetime of free replacement batteries"!  If that wasn't good enough, most Home Depots with tool rental centers will do LSA battery exchanges for the 18v and 12v line.  You don't even have to ship the old batteries anywhere.
Compare that with Milwaukee who offers at best a 5 year warranty depending on battery type and pro rated warranty after the first 1000 charges or 2 years. Bosch offers a 2 year warranty on batteries, DeWalt offers 3 years of free service through the general DeWalt warranty, and Makita provides a 1 year warranty on li-ion batteries.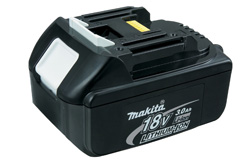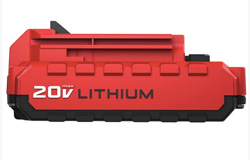 Who is Top Dog?
Despite these consideration you're probably asking which battery gives the best performance, and that's not an easy question to answer. For instance, the Ridgid impact driver (and battery) is designed for higher torque so that you can power that 8″ Timberlok through pressure-treated 4×4's without pre-drilling. However, Ridgid sacrifices some runtime for the increased torque.
Up until recently, Porter Cable offered a 1.3Ahr and 2.6Ahr battery while competitors offered 1.5Ahr and 3.0Ahr batteries. It seems they're catching up with the times with their new 20v Max line up (info on ToolGuyd).
It's tough to say who makes the best battery, and the technology is always changing. For instance, I expect 4.0Ahr batteries from the major competitors in the near future. At the same time, I wonder how long the slide-on battery will last before a new style takes over. If you caught our 2011 drill/driver comparison, you know that the Bosch driver was the smallest, lightest and longest lasting compact driver introduced in 2011. You can also see that the difference between the top performers was incredibly slim!
You Tell Me (and Win)
Leave a comment with who makes the best battery and why. The most compelling argument will get a OPC t-shirt, Project Points and lots of respect!