Harbor Freight Coupons, Sales, Coupon Codes, 10% Off – July 2015 & 4th of July
Looking for ways to save on your next Harbor Freight purchase? Below, I have aggregated (by category!) every Harbor Freight sale and coupon code currently available – including their online-only deals, not available in stores. I update this post personally and check to make sure the links here are current and working properly, so YOU can avoid the hassle of faulty links and coupon codes. Browse away! But before you begin, please:
Bookmark this page! – I update it several times a week with any new deals available from Harbor Freight, so check back with us!
If you have a Google account, give us a "+1″ - It'll let others know this page is helpful!
Fellow-Bloggers: if you think this information would be useful to your readers, link to us, and let them know we're here!
Harbor Freight Coupons
Harbor Freight is one of the best places to get discounted tools, supplies, and hardware. HF specializes in quality, off-brand tools that are generally 25-50% cheaper than the alternative – which is embodied in their slogan "Quality Tools for Ridiculously Low Prices". For example, Harbor Freight offers a pneumatic hardwood flooring cleat nailer that is 70% less than comparable brand name nailers, and electrical multi-meters at half the price of what you'd find in the big box stores. If you're looking to save money on your next Harbor Freight purchase, check out these different ways to make your dollar go farther.
CURRENT DEALS:
SUMMER TOOL SALE: Harbor Freight Tools SUMMER TOOL SALE. 7/1-7/31.

20% OFF: SAVE 20% OFF One Item at Harbor Freight Tools! Use Code: 36894089 Expires 7/31/2015

Weekly Sale: Harbor Freight Current Weekly Sale

30-60% OFF COUPONS: Harbor Freight Tools Extra Savings Coupons: Save Up to 30% to 60% Off!
ITEMS BY CATEGORY:
Harbor Freight Air Tools Sale – Save 25% to 50% Off!

Harbor Freight Automotive-Motorcycle Sale – Save 25% to 50% Off!

Harbor Freight Welding Sale – Save 25% to 50% Off!

Harbor Freight Garden/Lawn Sale – Save 25% to 50% Off!

Harbor Freight Power Tools Sale – Save 25% to 50% Off!

Harbor Freight Boating

Harbor Freight Knives/Cutlery Products Sale

Harbor Freight Bottle, Floor & Racing Jacks

Harbor Freight Solar Lights & Panels

Harbor Freight Winches – All Sizes

Harbor Freight Tools Workbenches & Cabinets

Harbor Freight Tools Portable Generators & Gas Engines

Harbor Freight Car, Truck & Motorcycle Lifts

Harbor Freight Auto & Boat Trailers

Harbor Freight Hand Held Air Tools

Harbor Freight Hand Held Power Tools

Harbor Freight Hand Tools Sale – Save 25% to 50% Off!

Harbor Freight Outdoor & Greenhouses
Refer a Friend
Right now, Harbor Freight is offering a $10 gift card or discount to use on harborfreight.com for each friend you refer! Here are the details. Your friend must not have made an online purchase at harborfreight.com in the last year and they need to spend at least $100. Be sure they use your referral link, and they don't return the purchase within 30 days. At most, you can have 50 referrals in any 12 month period. Here's where you can sign up your friends.
Monthly Savings Book
Harbor Freight offers a savings book subscription that includes 12 issues (once monthly) mailed to your home. Each issue contains 44 Super Coupons, 24 Pages of unadvertised Specials, and, by providing your email address, you get additional savings opportunities! The subscription only costs $3.99 and you'll probably recoup that in the first purchase. If you plan on buying anything at HF, this is worth considering.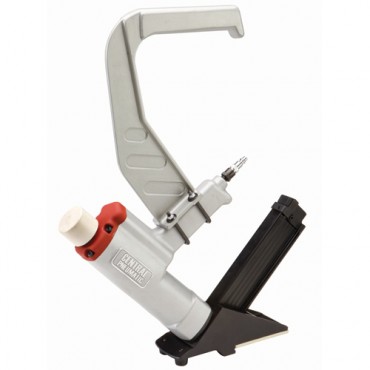 Inside Track Club
Similar to the monthly savings book, the Inside Track Club is a paid-for subscription. Member receive exclusive monthly offers with thousands of dollars in savings for over 150 items mailed to your doorstep. You'll also get weekly emails containing additional member only offers, and early access to the HF Parking Lot Sales. This subscription costs $29.99 per year. If you're not "completely satisfied" within 90 days, they'll give you a full refund. To join, go to your local Harbor Freight Tools store or call 1-800-444-3353.
Harbor Freight Return Policy: Return in Store!
The best part about shopping harborfreight.com with our coupons is that if you are unsatisfied with your purchase, you can return the item to one of their retail stores if they are nearby. Harbor Freight offers a 30 day money back guarantee. You can see details here.

Subscribe and never miss an article!
Free articles delivered conveniently to your inbox
(and no spam, we promise)