Summer is in full swing, and if you're anything like us, you're attempting to get caught up on projects around the house. Recently, we've been installing vinyl flooring, swapping in a new smart key front door lock and putting in a new powder room vanity. Look for more on those topics coming soon. When it comes to ordering repair parts and accessories, a great resource is Sears PartsDirect. They carry over 750,000 products from every major brand (not just Sears). Plus, they often have product schematics so you can find exactly the right part.
Stuff Lawyers Made us Say: We're partnering with Sears PartsDirect to provide candid opinions of their products and services. Sears PartsDirect is providing product and compensation; however, the opinions we express here are our own. Remember, we'll always be up front with you when we're receiving a free product, compensation, or both. And of course we always strive for objectivity in our reviews.
Lawn Mower Maintenance
Riding lawn mowers, trackers and walk-behind mowers all require yearly maintenance. Every year you should check and service the blade, oil, and air filter. Riding mowers have additional checks like tire pressure and battery status. Sears PartsDirect has a wide selection of walk-behind mower parts and riding mower & tractor parts enabling you to fix your mower yourself. The step-by-step repair guides and troubleshooting tips make it easy to keep your mower in top shape.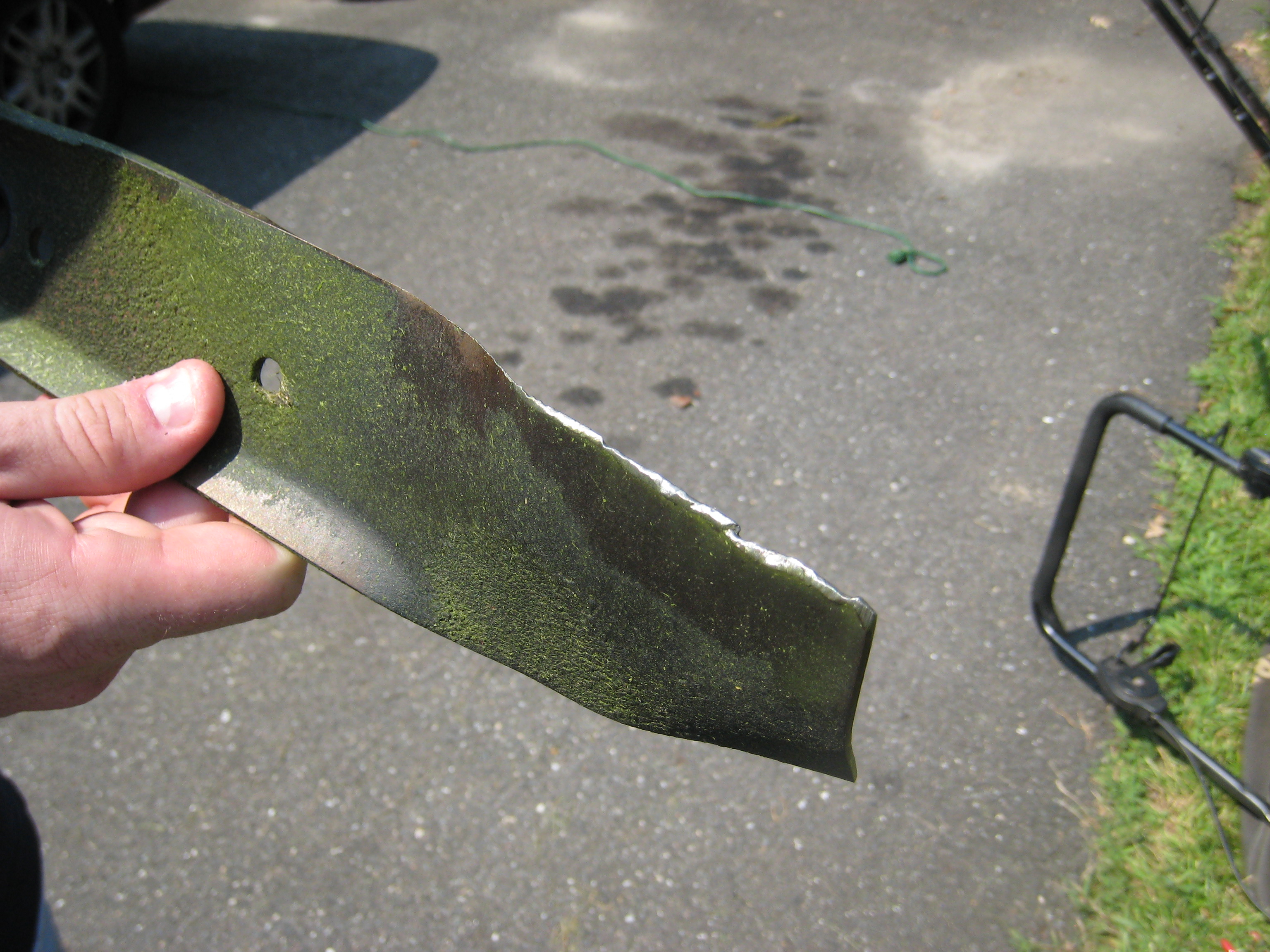 Sharpen a Mower Blade
The key to sharpening a mower blade is to file in one direction and to follow the existing angle of the cutting edge. If you're using a grinder, avoid excess heat (friction) by doing a little at a time. Heat can ruin the temper of the blade, decreasing the overall life. After sharpening, you'll need to ensure the blade is balanced. Hang the blade horizontally with a nail through the center hole. If one end dips, remove material from that side till it's balanced. Get the full details on how to sharpen a lawn mower blade from Sears PartsDirect.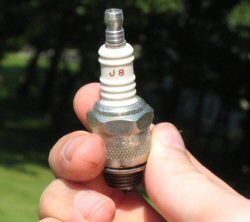 Replace Spark Plug
You may only need to perform this step once every 2-3 years, depending on use. If your mower engine won't turn over or rattles and vibrates excessively, you may have a faulty spark plug. Fortunately, swapping a spark plug is a five minute task. Purchase the appropriate spark plug and if necessary, a gapping tool. Step-by-step instructions for changing a spark plug are available here.
Replace a Mower Tire
Changing a flat tire on your riding lawn mower is not that different from a car. It will require some specialized tools but should only take about an hour to complete. Fortunately, Sears PartsDirect has a great walk-through with pictures demonstrating exactly how to replace your tire.
Replace a Dead Battery
Riding lawn mower batteries can lose charge over the off-season. The fix is to charge up the battery with an external charger or jump-start your riding lawn mower. If the battery won't hold a charge, it may be time to replace it. Another possibility is the alternator has failed leaving your battery drained after use. Follow this help troubleshooting guide to determine if your battery or alternator has died and to get the right replacement part.