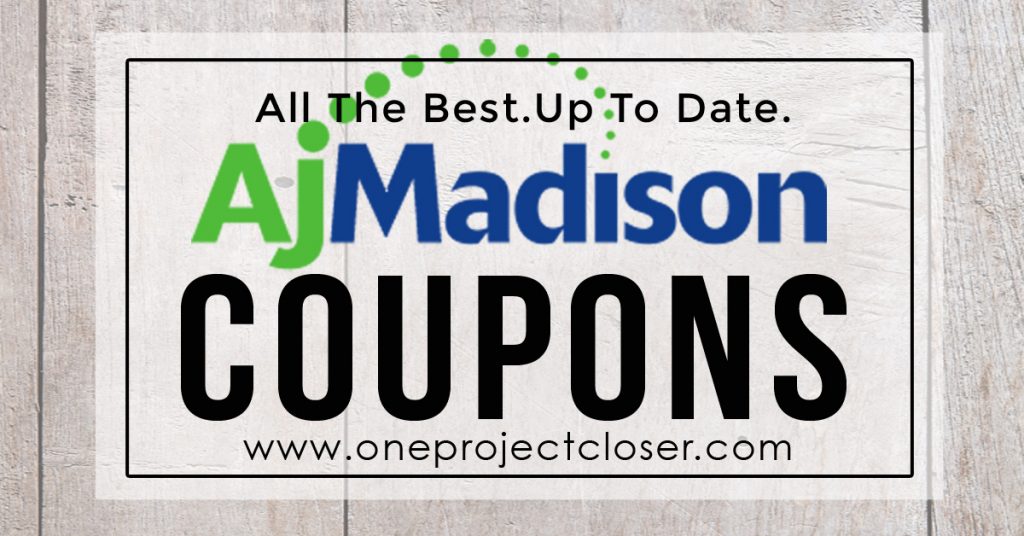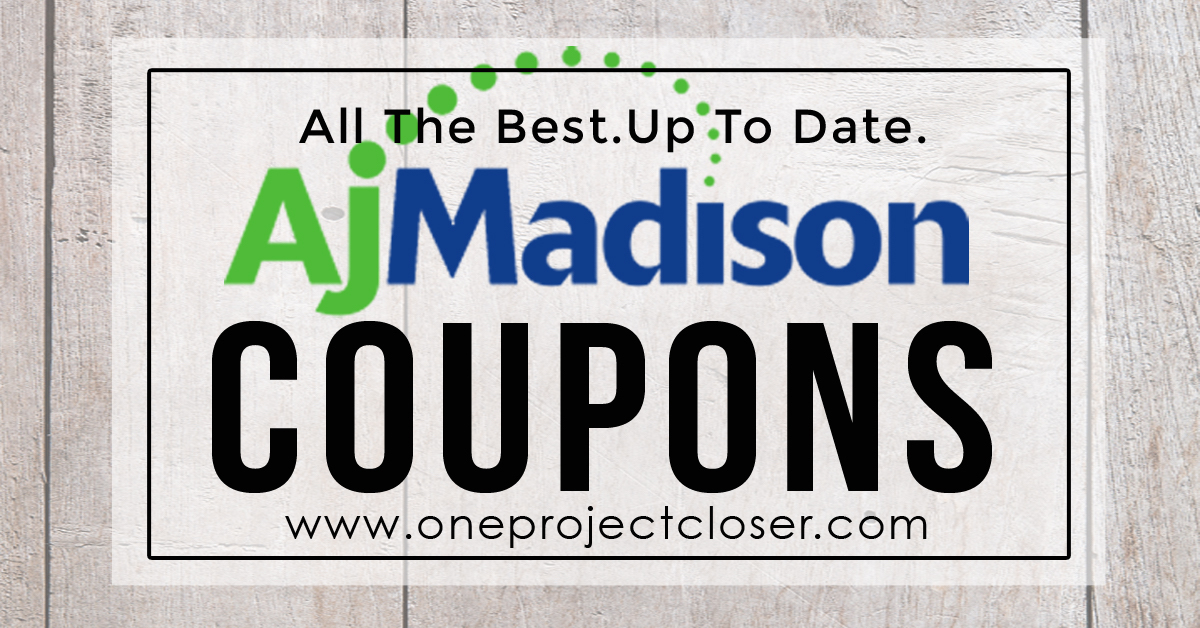 If you're looking for great discount pricing on appliances, AJ Madison is the place to shop! Their prices are already lower than most other vendors, but they also offer sales and rebates – including their ongoing 10% Off deal – making the bargain even sweeter! I update this post personally and check to make sure the links here are current and working properly, so YOU can avoid the hassle of faulty links and coupon codes. Tell your friends about us, and bookmark this page, so you can save on your future purchases, too!
AJ Madison is one of the leading appliance retailers. Since they are an online entity, AJ Madison cuts out the overhead associated with owning and operating multiple store locations. In addition, they only collect sales tax in the states of New York and New Jersey, and they pass the savings on to you. If you compare, you'll find that regular prices at AJ Madison are often as competitive as the sales prices at many other appliance dealers.

SITEWIDE DISCOUNTS
SALES BY ROOM/CATEGORY:
Kitchen
Laundry
Home & Bath
*No Sales Tax
AJ Madison does not charge sales tax unless you live in the state of New York. That's right. No sales tax. Back in 1992, the Supreme Court decided that out-of-state vendors are not required to charge in-state tax except for the state where the retailer is located. Since AJ Madison is based out of New York, most consumers have the added perk of never paying sales tax resulting in up to 8.25% in savings! There are rumblings of change as other states feel like they are missing out. A lot depends on the litigation between Amazon and the state of New York.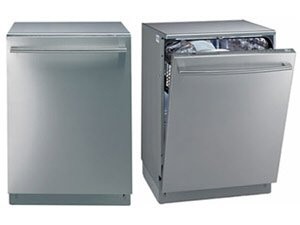 Industry Discounts
If you're a member of the home improvement industry, AJ Madison offers special discounts. Contractors, builders, architects and more can obtain special pricing and more flexible payment options. They also include "amazing service" and nationwide delivery. Call 800-570-3355 to set up a business account.
Price Match
Like other retailers, AJ Madison offers a price match guarantee. If you can find a lower price on the same in-stock item, contact their customer service and they will meet or beat that price. Before you call, make sure you have the competing offer in writing. There are exclusions to this guarantee. Make sure you account for shipping, handling, delivery, sales tax, and even rebates. The other retailers must also be an authorized dealer. Price match only applies before you purchase. After your order has shipped, you're out of luck. To contact AJ Madison call 800-570-3355 or email sales@ajmadison.com. For further details, see the official policy here.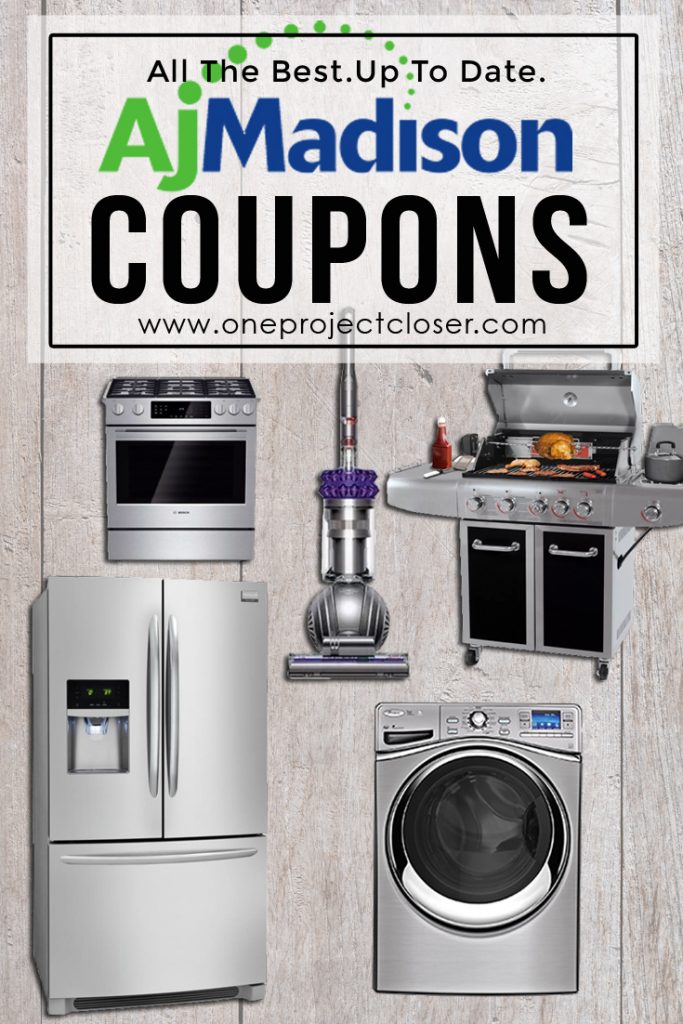 Buy Now, Pay Later
The Buy Now, Pay Later financing plans allow you to defer payments for 6 months or make small payments over 3 years. Either way, your appliance is delivered without money down. There is a monthly fee and you do have to apply, but AJ Madison claims it only takes 2 quick questions and 3 second of your time. For all the details and fine print, click here.
Since you're here, you're probably in the market for appliances. If that's the case, you should know that we also maintain Home Depot Coupons, Sears Coupons, and Lowes Coupons that can help you with an appliance purchase.