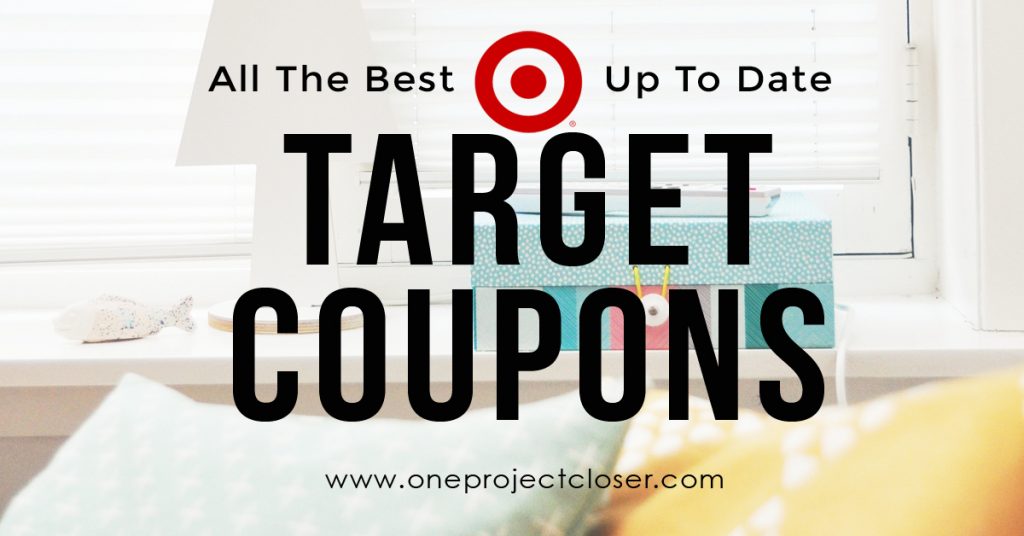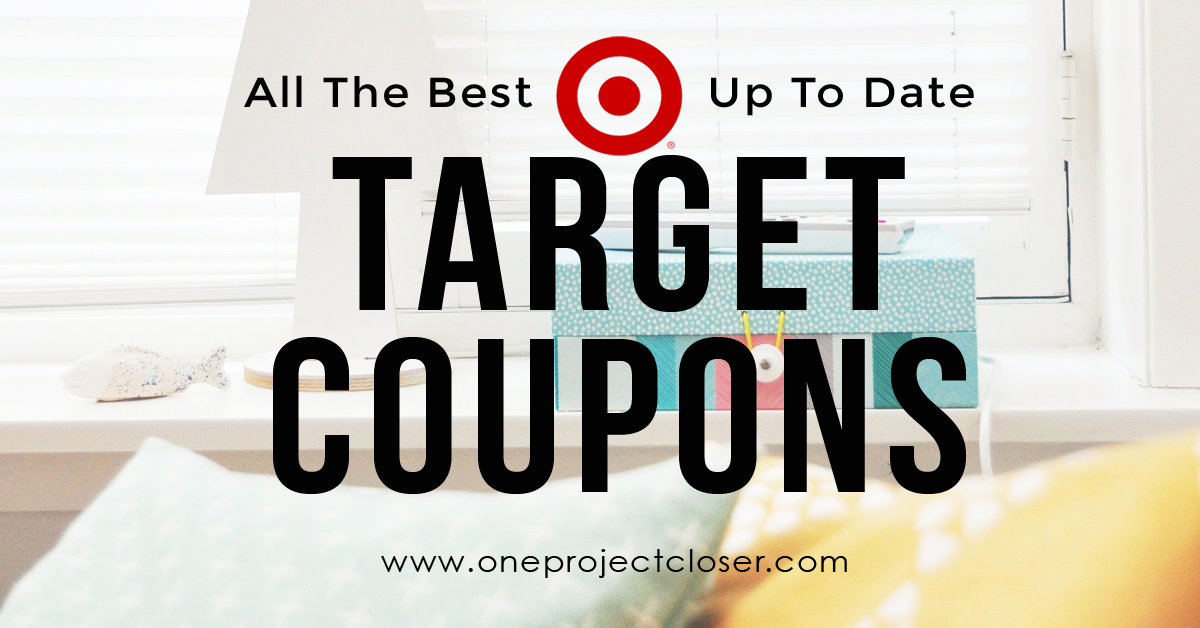 Looking for ways to save on your next Target purchase? Below, we have aggregated every Target sale and coupon code currently available – including their online-only deals, not available in stores. Be sure to note the dates of the sales; some are 1-Day or 3-Day only; most are all week. I update this post personally and check to make sure the (affiliated) links here are current and working properly, so YOU can avoid the hassle of faulty links and coupon codes. Browse away! But before you begin, please:
Bookmark this page!– I update it weekly with any new deals available from Target, so check back with us!
If you have a Google account, give us a "+1" – It'll let others know this page is helpful!
Fellow-Bloggers: if you think this information would be helpful to your readers, link to us, and let them know we're here!
SITE WIDE:
TARGET CIRCLE Get 10% off school & office supplies with Target Circle. Valid 01/02 – 01/04.
5% OFF EVERY SHOPPING TRIP:Save 5% and get Free Shipping at Target – Apply for a REDcard
FREE SHIPPING/FREE RETURNS:Free Shipping on all orders over $35 & free returns on everything!
WEEKLY AD Check Out Target's Weekly Ad
CARTWHEEL – Save on your next shopping trip with Target's Mobile Savings App!
Save with Cartwheel for Apple – Sign Up Now
Save with Cartwheel for Android – Sign Up Now
REGISTRIES!
Wedding:Create a Target Wedding Registry
The Wedding Shop at Target.com + Spend $35, Get Free Shipping
Baby:Target Baby Registry
College:Target College Registry
GROCERY COUPON: Target's Printable Grocery Coupons
GIFT FINDER:
Shop for Anyone with Target's Gift Finder!
HOLIDAY PREPARATION!
PATIO, LAWN & GARDEN
APPLIANCES, KITCHEN & DINING
ELECTRONICS & ENTERTAINMENT
FURNITURE, BATH & FOR THE HOME
REGISTRIES
Big life-change coming up? Help your friends and family find the gifts you really need with Target Registries!
CLOTHING, JEWELRY & WATCHES, SHOES & ACCESSORIES
TOYS, SPORTS & BOOKS
BABY & NURSERY
FITNESS, HEALTH & BEAUTY
GROCERY & PETS
Printable Coupons from Target.com
Target.com has a coupon savings center where you can sift through pages and pages of coupons. They make it very easy to print, and then you can use them at your local store. For most items, Target allows you to stack one of their coupons with a manufacturer coupon for even more savings. There are print limits, and, when exceeded, the coupon will not appear or you'll get a "you have exceeded your household limit" or "this coupon is no longer available" message.
Mobile Coupons
You can sign up to get exclusive offers sent via text message on your phone, and the first coupon will arrive 1-2 weeks after sign up. You need to have a web-enabled phone, and standard rates apply. Target will send up to five messages a month with deals and information. To redeem, just show the cashier the barcode on your phone.
REDcard
The My TargetWeekly is an online flyer containing the currently discounted items for your local store. Inside, you can "flip" through pages displaying top deals and even more printable coupons. You can also setup alerts for certain products. For instance, you can receive an email when electronics like Blu-Ray players go on sale. Looking for more? Also check our similar posts for Sears Coupons, Home Depot Coupons, AJ Madison Coupons , and Harbor Freight Tools Coupons!