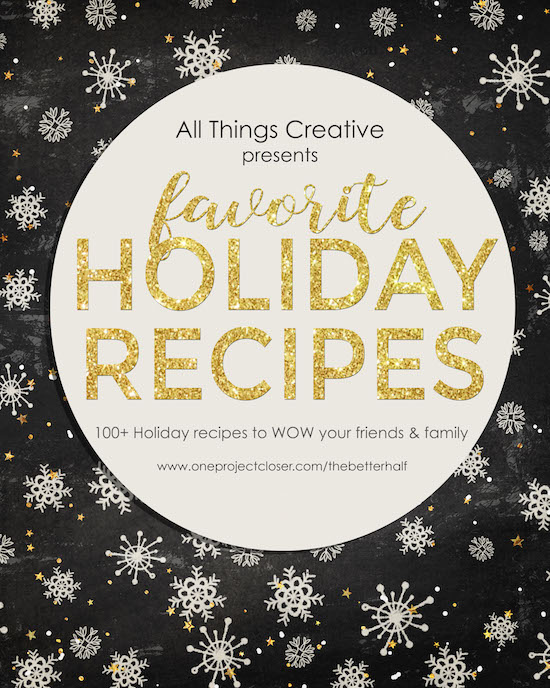 I LOVE CHRISTMAS and all things HOLIDAY! This month, the All Things Creative Team have worked to bring you 100+ Holiday recipes! Who doesn't need a little extra holiday recipe inspiration. I feel like my family always cooks the same old dishes – turkey, pineapple casserole, mashed potatoes, green bean casserole, pie. Classic and delicious, but sometimes its fun to mix it up. So turn up the Christmas music, heat up some hot chocolate, and get your BAKE ON!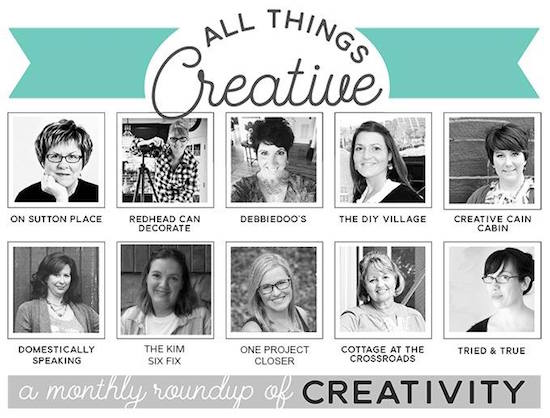 Debbiedoo's ** The DIY Village ** Creative Cain Cabin ** The Kim Six Fix
One Project Closer ** Redhead Can Decorate ** Cottage at the Crossroads
Tried & True ** On Sutton Place ** Domestically Speaking
100+ Holiday Recipes
Be sure to scroll through and check out some of my Christmas and Holiday recipes, including my mother's Chocolate Mint Cookies and Graham Cracker Treats (both favorites in my house). Be sure to to also check out some of my favorite recipes from my friends too, and tell them I sent you! xoxo
What do you think? What are your favorite holiday recipes?
As Always, thanks for reading!

Don't forget to check us out on Facebook , Instagram, & Pinterest!