Last month, my Ladies Craft Night with my in-real-life bloggy friend, Liz from Naptime Decorator, was all about Washi Tape! I had not yet bought into the washi tape craze, but I was excited to give it a try. I ended up doing 3 small projects (plus two at home): washi tape mirror, frame, wooden letter, clothes pin art display, and repurposed tin can. In addition to my washi tape crafts, I figured I would also share some of my favorite washi tape crafts I've seen around the web!

What is Washi Tape?
Washi tape has the feel, texture, and stickiness of painter's tape, but is much smaller in size and comes in lots of fabulous patterns and colors. It is also sometimes called "craft tape." It is semi-opaque, so often needs to go on-top of a solid or light surface.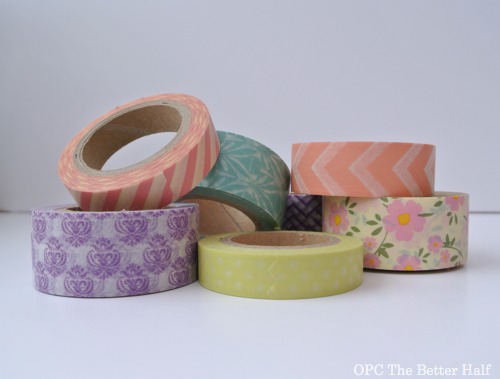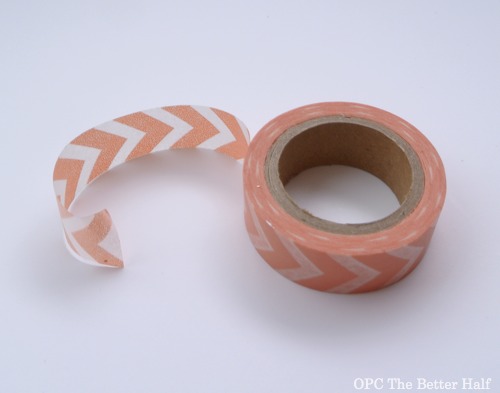 Clothes Pin Art Display
A long time ago, I used ModPodge and scrapbook paper to make a clothes pin art display. It was super cute, but a lot more work than using washi tape!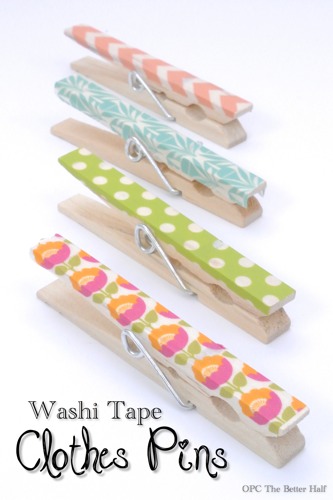 Here they are on the wall, with some twine!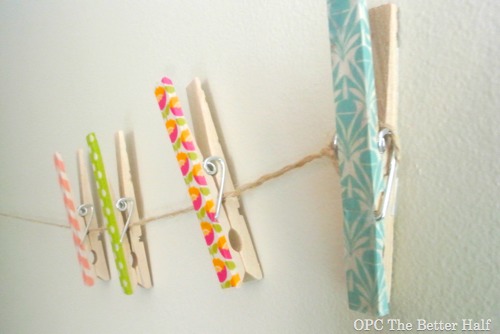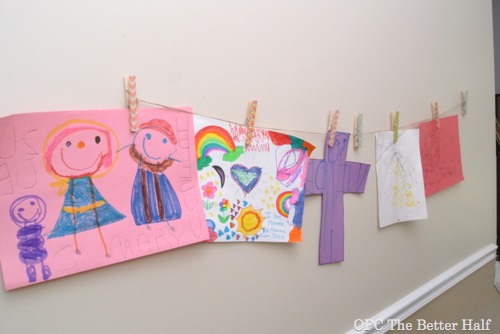 Recycled Tin Can
Super cute, super easy, and super functional! I spray painted a can from my recycling bin using some light sea-foam spray paint, then added some washi tape when it was dry. Great for pens, pencils, flowers…you name it!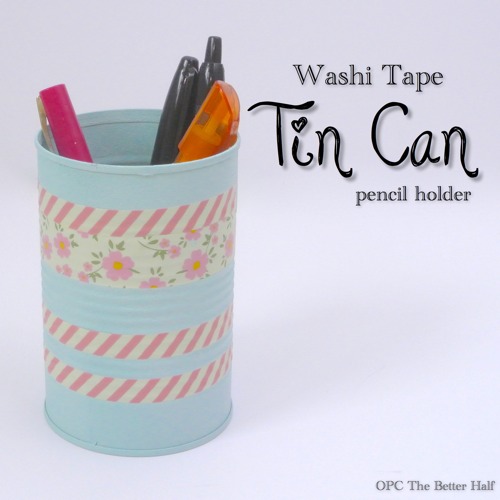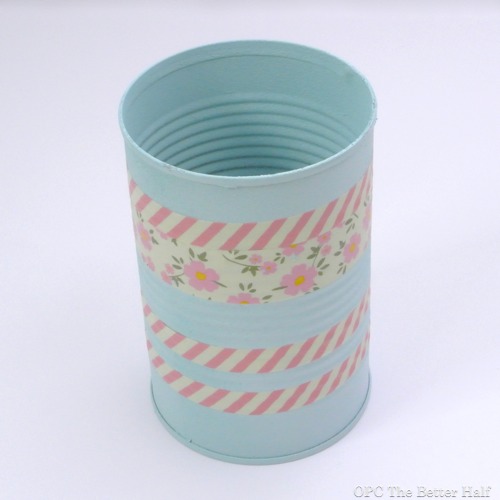 Washi Tape Mirror
This is so simple it feels silly writing about it… I got a cheap $2, wooden mirror from Michael's and painted it white with acrylic paint. Once dry, I put purple washi tape all the way around. DONE!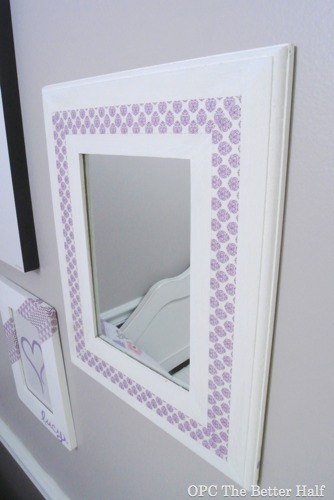 Washi Tape Frame
Much like the mirror, I bought this plain, wooden frame for $1 and painted it white. Then applied several diagonal pieces of washi tape, and added Lucy's name to the bottom right of the frame with acrylic paint. Since I didn't have any pix of Lucy with me, I drew a heart in the center. Now, I'm just being lazy.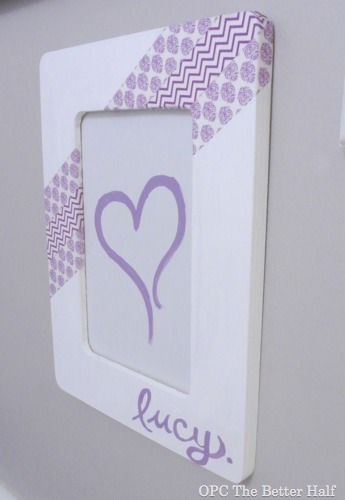 Here they both are together over Lucy's bed!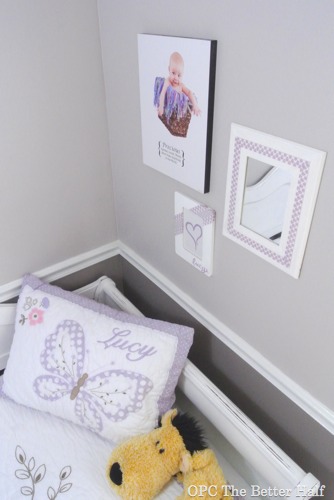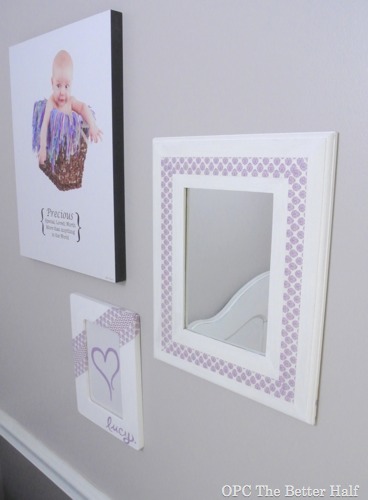 Washi Tape Wooden Letter
Wooden letters were 50% and I thought it would be fun to washi tape a little letter for our new dining room. Since I wanted it to look a little vintage and patch work-like, i added small little strips to the letters, changing up the width, size, and color. Turned out pretty cute, right?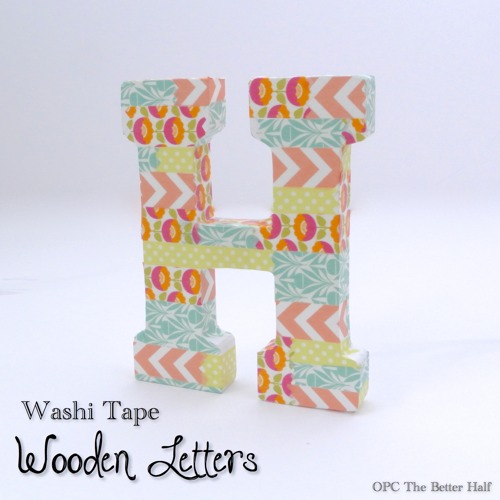 Need more Washi tape ideas?
In case you didn't get enough from my recent washi tape fun, here are bunches more! Click on the title of each for source and tutorial.
Reusable Washi Tape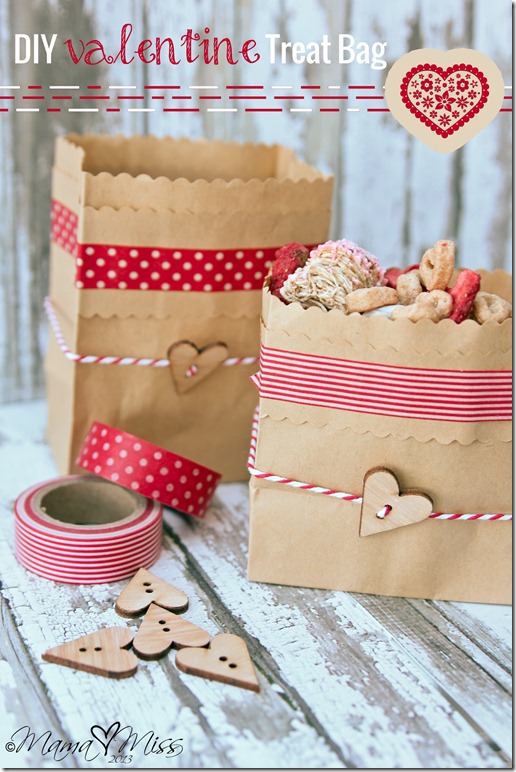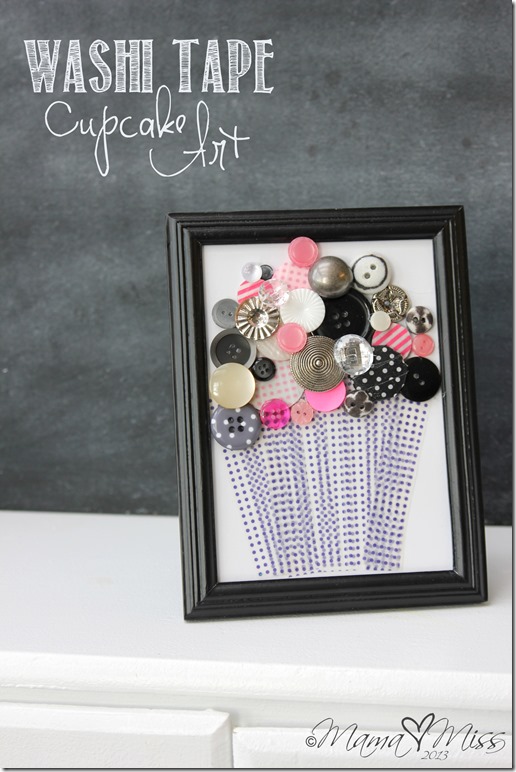 Light switch and Outlet Covers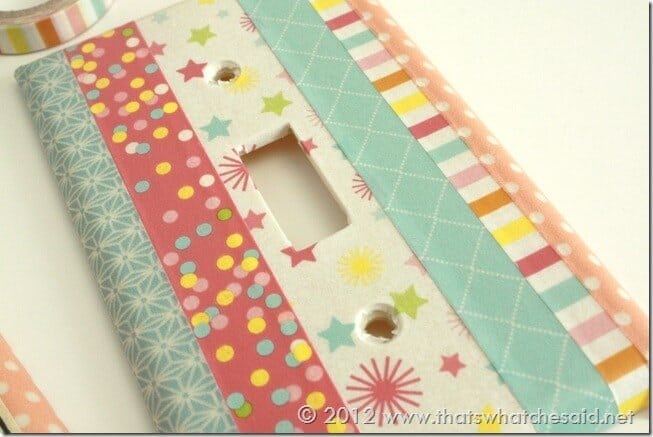 Still haven't got enough?! Well, here's even more!!! 🙂
What do you think? What is your favorite Washi Tape Craft?
Thanks so much for reading along about Ladies Craft Night and my exciting exploration of Washi Tape!