"5 Minutes or Less"  is an on-going series dedicated to quick and fun crafts and DIY projects that you can do in five minutes or less. This segment came to being because in our busy life it was difficult making the time for the involved and time-consuming projects that I love. We would love to feature your ideas too, so don't forget to take lots of pictures of your next "5 Minutes or Less" DIY and send 'em our way!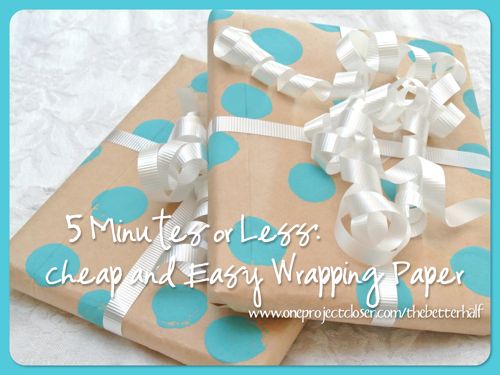 Ethan's birthday was just last week and on his birthday I realized I hadn't bought wrapping paper to wrap his presents. So it was either Christmas paper or get creative! He probably would have enjoyed the humor of Christmas wrapping paper just as well, but I could not have handled the shame of it! lol! Here's my super cute take at DIY wrapping paper.
Materials:
Paper bag
Paint
Circular sponge brush
Tape
Scissors
Optional: Ribbon, bows, etc.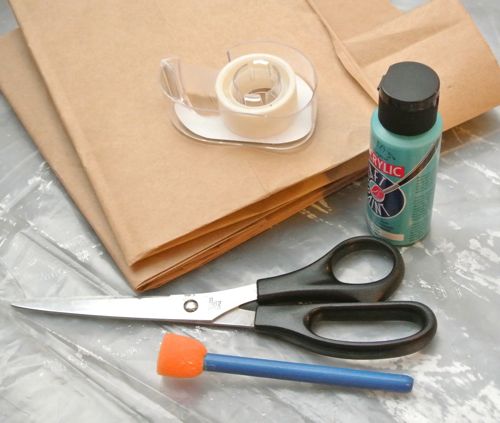 Step 1: Wrap Your Gift
I grabbed a paper bag from our last Trader Joe's visit and wrapped Ethan's new PS3 games. So simple and FREE! I guess technically you could paint your paper before you wrap it, but either way it works.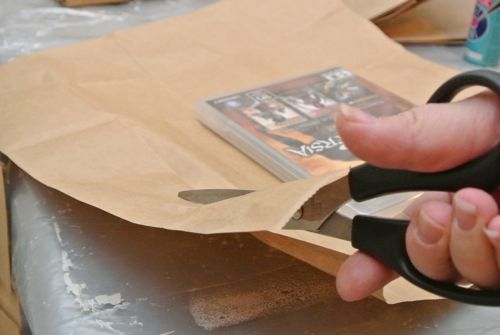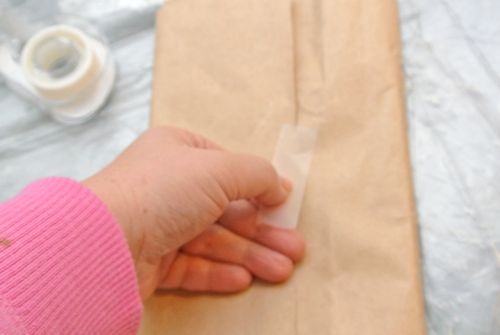 Step 2: Paint
Using a circular sponge brush and acrylic paint, Izzie painted polka dots on the wrapped gift. Perfection is not necessary! Afterwards, I added a few dots wrapping around the corners so it looked covered. If we had time, we would have done the back also, but no one even noticed. Izzie had a BLAST painting and was so proud to give Daddy a gift she contributed to.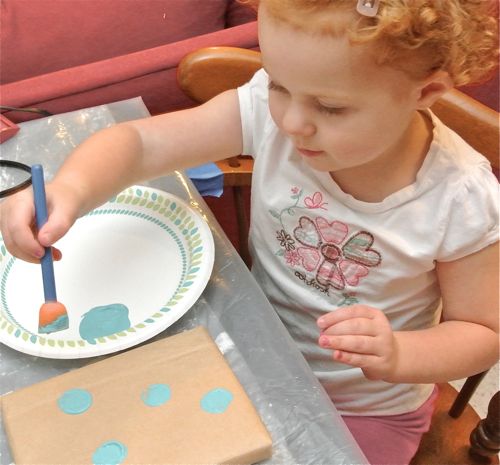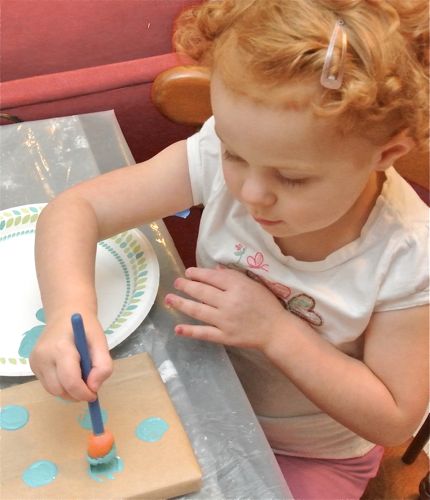 Step 3: Finishing
After the paint is completely dry, add ribbon or bows and your gift tag. This wrapping paper will definitely be noticed and loved!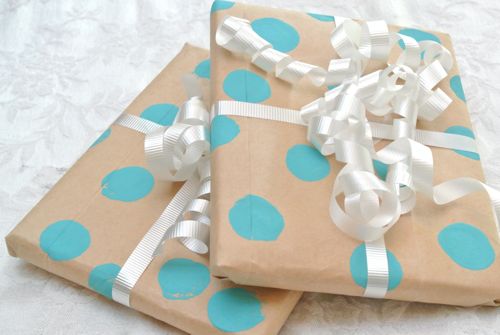 Ethan loved the wrapping paper…Okay, he loved the games inside the wrapping paper. In fact, as I write this post, Ethan is sitting next to me playing one of his new games! Seriously thought, the paper was a hit and essentially free! Here are a few pix of Ethan on his birthday, opening his presents.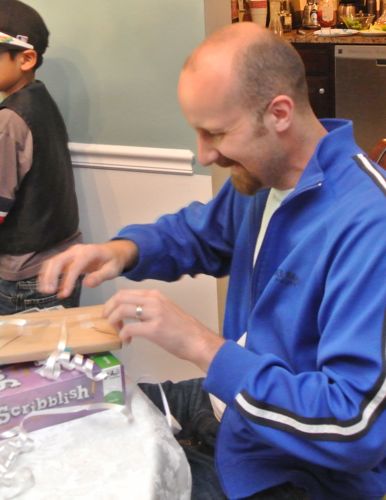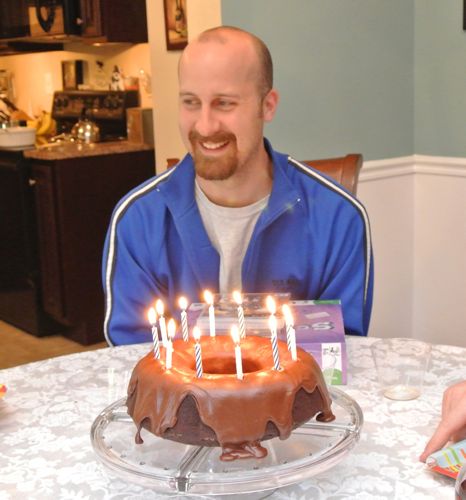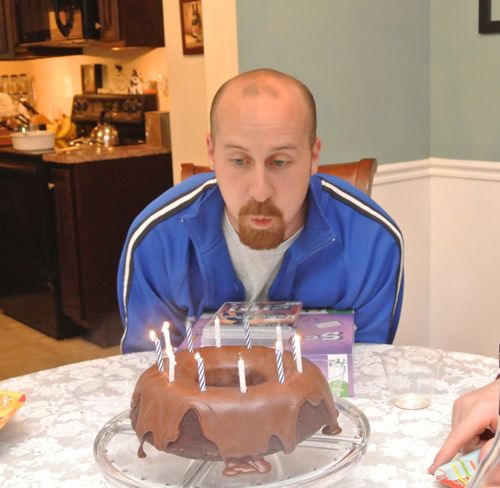 What do you think? How do you personalize your wrapping on gifts?
As Always, thanks for reading!

Don't forget to check out our weekly Link-up Parties on Fridays, where you can submit your own DIY projects and crafts!