"5 Minutes or Less"  is an on-going series dedicated to quick and fun crafts and DIY projects that you can do in five minutes or less. This segment came to being because in our busy life it was difficult making the time for the involved and time-consuming projects that I love. We would love to feature your ideas too, so don't forget to take lots of pictures of your next "5 Minutes or Less" DIY and send 'em our way!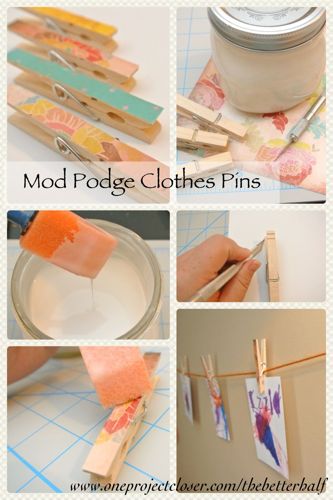 Awhile ago I had bought those cheap, plastic chip clips that stick to the fridge. Over time, they have been dropped by children and broken. I wanted to come up with a cute, cheap project to replace my chip clips, and one that wouldn't break when dropped. 🙂 So here's my dressed up clothes pins that you can use for so many different things, like magnets, chip clips, or kid's art work.
Materials:
Clothes Pins
Scrapbook Paper
Mod Podge
Sponge brush
Pen knife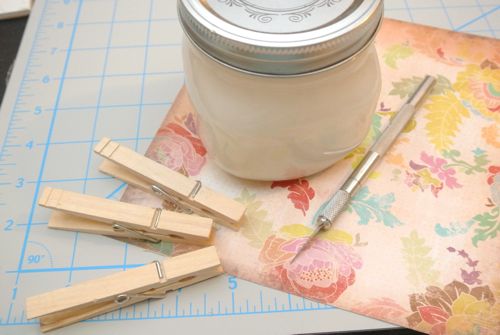 Step 1: Cut the Paper
After you choose your scrapbook paper, place it face-down on the cutting board. Check out the super cool self-healing Exacto mat Ethan gave me for Mother's Day. woot woot! Place your clothes pin on the paper and trace around it using your pen blade.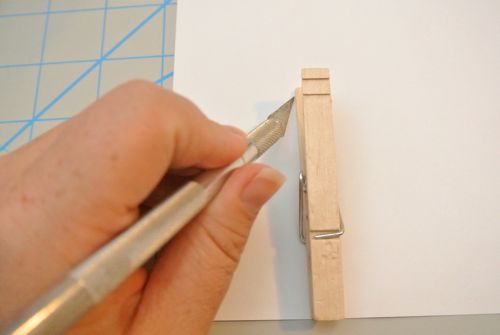 Step 2: Mod Podge
Check out my post on making your own Mod Podge for super cheap! Place a layer of Mod Podge on the clothes pin. Then place the paper cut out onto the clothes pin.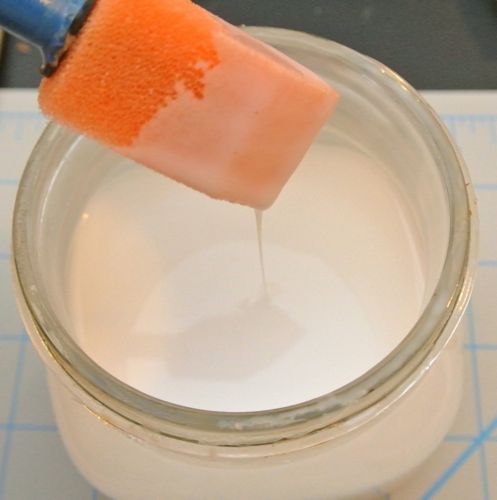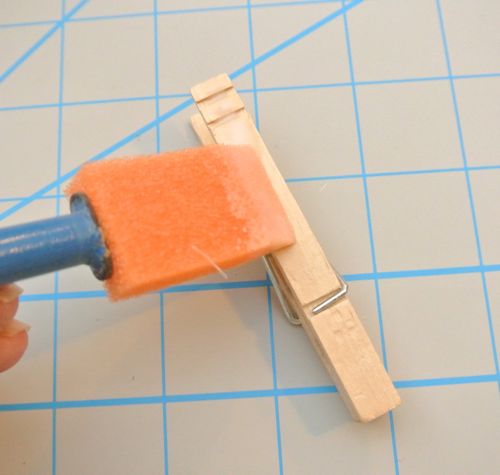 Press the paper down and move it around a bit to make sure there are no air bubbles. Then apply another layer of Mod Podge on top. Let dry. If needed, apply another coat of Mod Podge.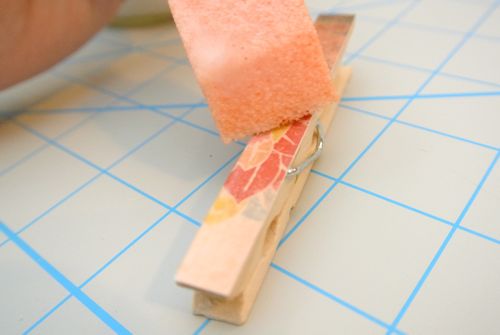 Step 3: Use 'Em!
Okay, so wasn't that the easiest and quickest project ever?!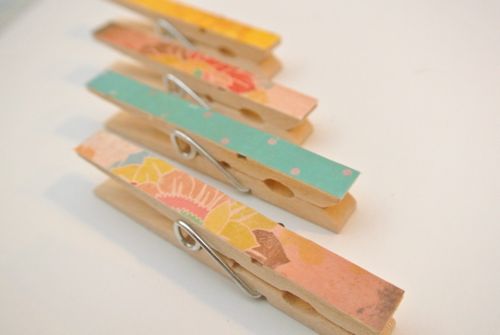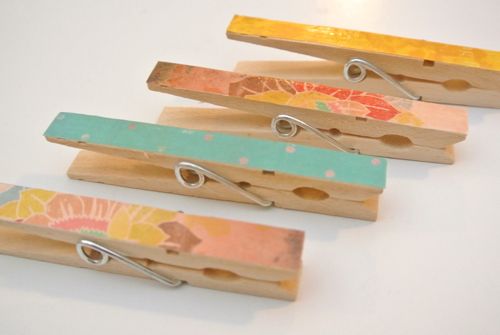 After I finished, I thought they were too cute just to use on chips, so I tried to come up with some other good uses.
Chip Clip – Buy chips. Eat them. If there's any left, use your clothes pin to keep them closed. 🙂
Magnets – Just add a Magnet with adhesive (or use your own hot glue) to the back of the clothes pin. I only had bigger magnets, so I cut one in half with my pen knife and stuck both halves to the back of the clothes pin.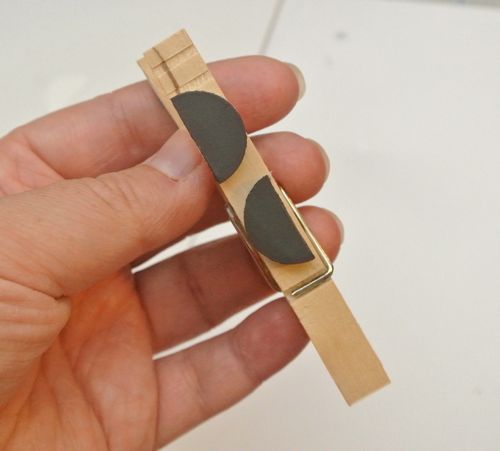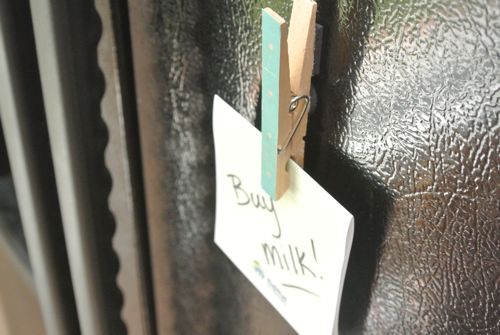 Art Work Clothes Line – Tie a clothes pin on each side of a long piece of yarn, twin, or string.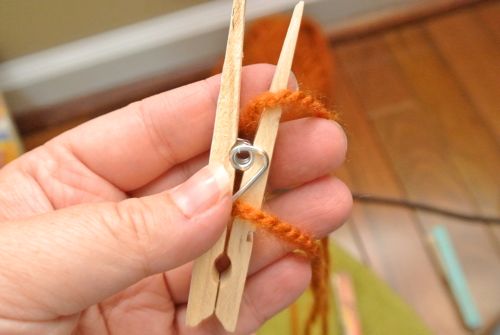 I affixed the Two clothes pins to the wall using 3M Picture Hanging strips so I wouldn't damage the walls. Make sure the string is taught because adding artwork will weigh it down more.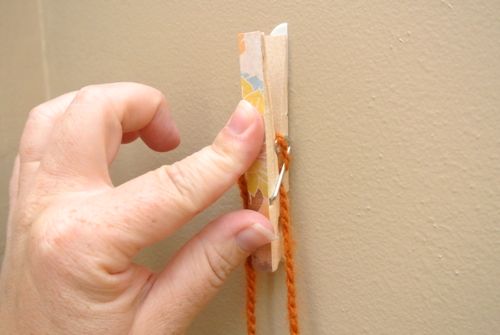 Then add clothes pins to your line, then artwork!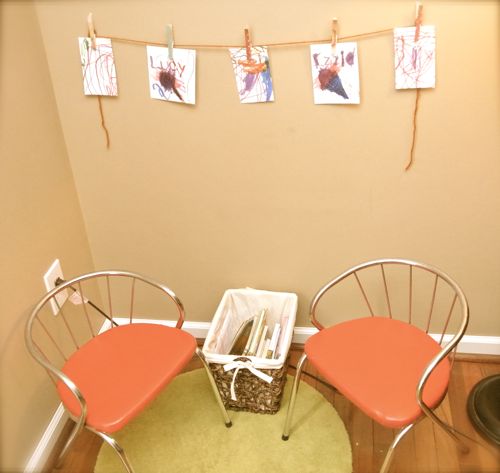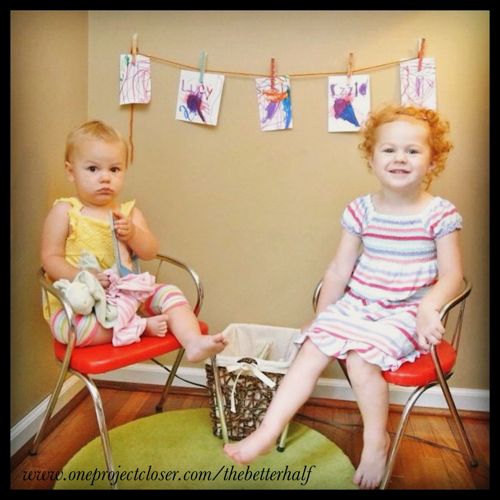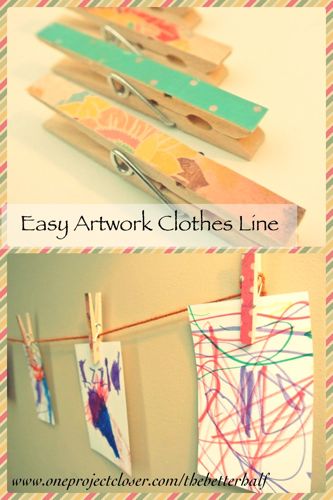 What do you think? What will you do with your Mod Podge clothes pins?
As Always, thanks for reading!

Don't forget to check out our weekly Link-up Parties on Fridays, where you can submit your own DIY projects and crafts!