"5 Minutes or Less"  is an on-going series dedicated to quick and fun crafts and DIY projects that you can do in five minutes or less. This segment came to being because in our busy life it was difficult making the time for the involved and time-consuming projects that I love. We would love to feature your ideas too, so don't forget to take lots of pictures of your next "5 Minutes or Less" DIY and send 'em our way!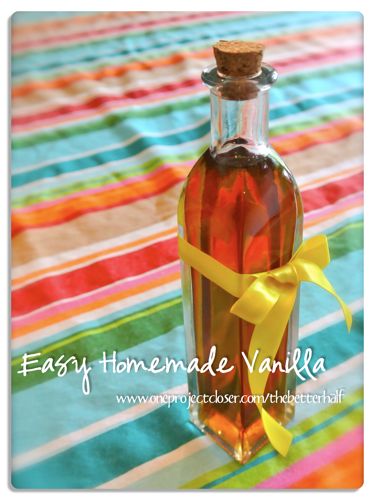 "5 Minutes or Less" is a little misleading on this one. What I should have said was 5 Minutes or Less…and then wait 2 -3 months! This project almost killed my patience. The first couple weeks, I checked it daily, obsessed with it miraculously being done. Now that it is, let the baking begin!
My cousin told me awhile ago that making your own vanilla extract is super easy and cheap, comparatively speaking. I looked up recipes and found that it is WAY easy and quick. You do spend a bit of money up front, but it will last forever and makes great gifts. I adapted the recipe I found because the original did not add enough beans and it took much longer than it should have. Hope you enjoy making your own.
Ingredients:
18-20 Vanilla Beans
32 oz Vodka
32oz Ball Jar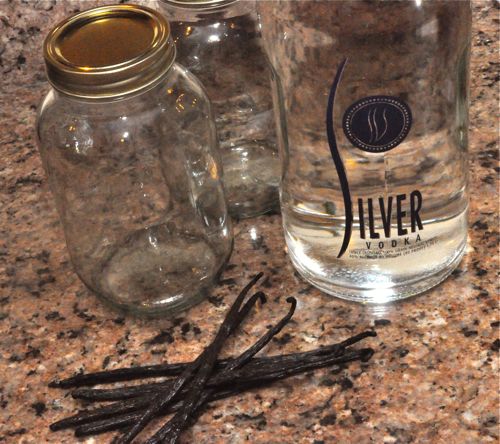 Step 1: Gather Ingredients
I bought my Bourbon-Madagascar Vanilla beans from Amazon since I wasn't sure where else to buy them, but was very pleased. They came plump and moist which I imagine is key. I'm not a vodka drinker so I just bought a middle of the road Vodka – not too expensive but not too cheap. Finally, I used Ball jars to store the vanilla since you will need to store it for 2 -3 months in an air-tight container.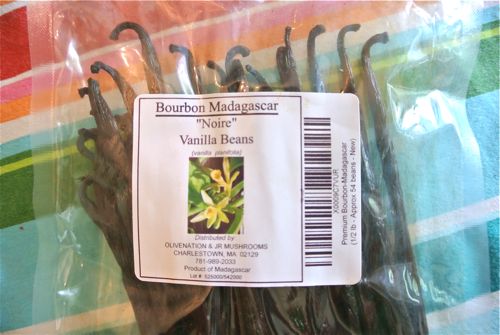 Step 2: Slice the Beans
Slice each bean lengthwise using a sharp knife. This is important otherwise the vodka can not penetrate the vanilla bean skin and will not infuse. The recipe I saw called for 12 beans, but after 3 months, mine still was really weak so I added more beans.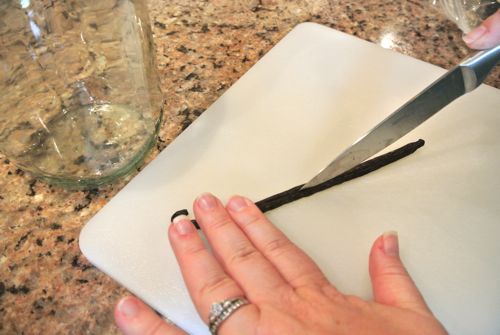 Step 3: Combine
Put your beans in your jar and pour in 32 oz of vodka.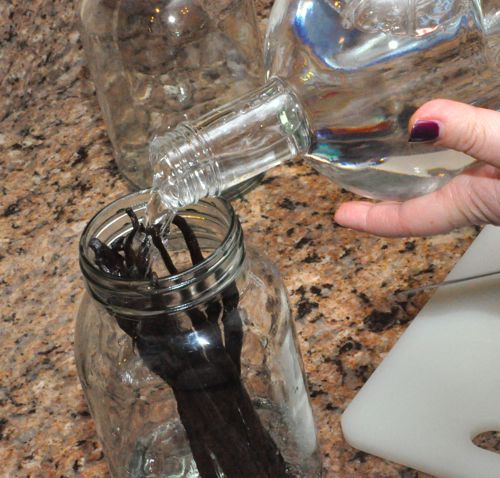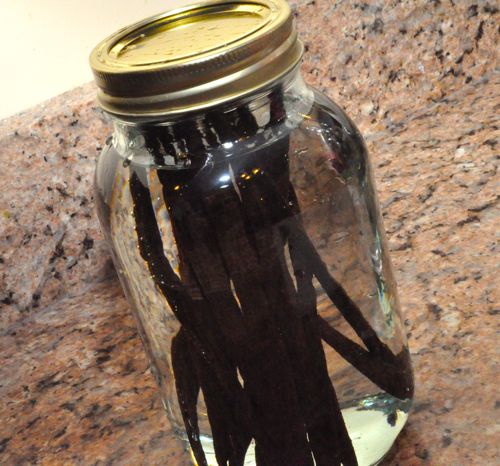 Step 4: SHAKE, SHAKE, SHAKE
Seal the lid tight and shake those beans! Store in a cool, dry place (I put mine in the bottom of my pantry) and shake once per week to speed up the infusing process.
Step 5: Divide (optional)
I divided my vanilla extract using a small funnel into smaller container to make pouring easier and to give as gifts. So cute!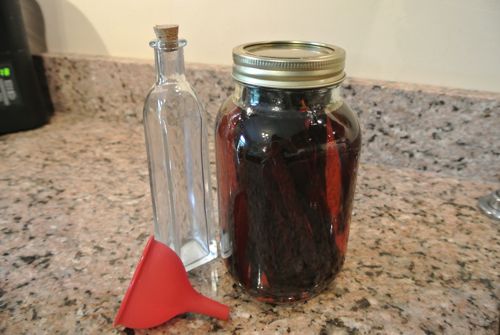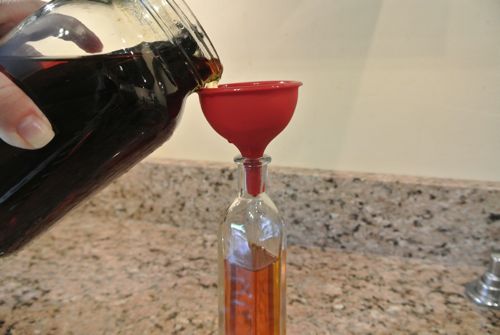 DONE!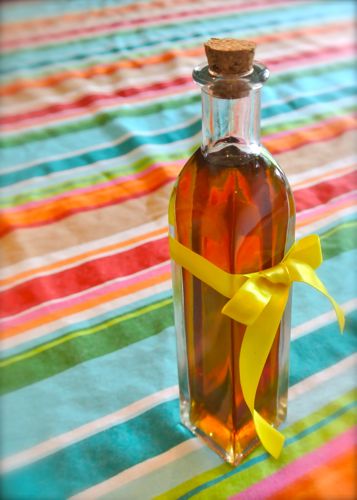 What do you think? What will you make with your homemade Vanilla Extract
As Always, thanks for reading!

Don't forget to check out our weekly Link-up Parties on Fridays, where you can submit your own DIY projects and crafts!