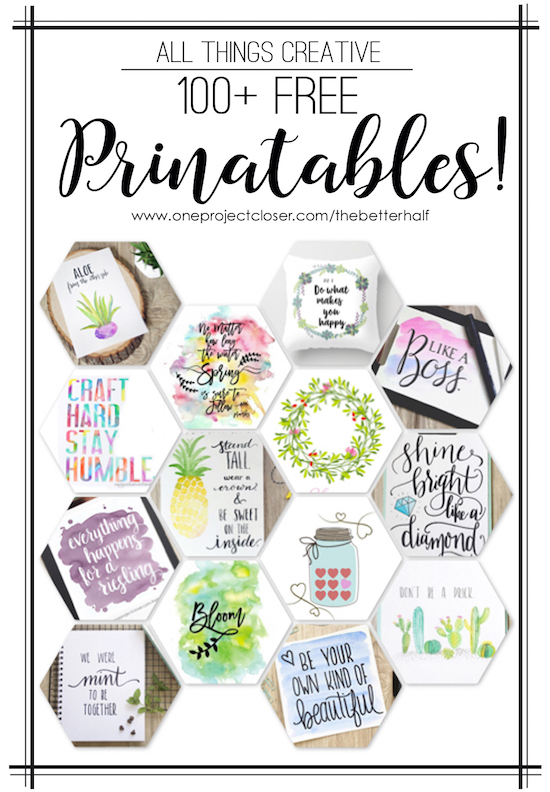 Horray! Its that time again! This month, the All Things Creative Team have worked to bring you 100+ amazing free printable, and you know how much I LOVE LOVE LOVE printables! Just in case you forgot the gang, here they are! Go check them out and see how fabulous they are for yourself.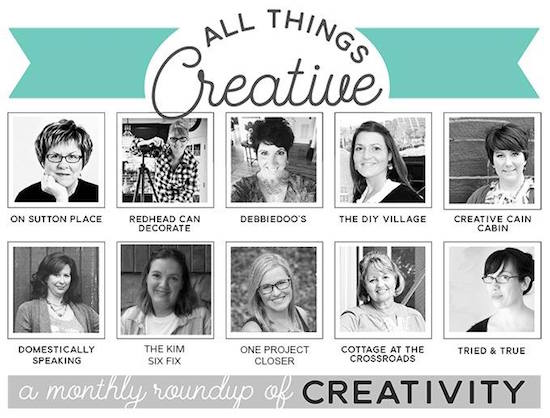 Debbiedoo's ** The DIY Village ** Creative Cain Cabin ** The Kim Six Fix
One Project Closer ** Redhead Can Decorate ** Cottage at the Crossroads
Tried & True ** On Sutton Place ** Domestically Speaking
100+ Free Printables
I don't know about you, but I can always use a new and exciting printable. Whether its a part of my decor or you're getting ready for a party, printables add a special touch and you don't even have to do the work. I love to put them on clipboards on the wall so I can easily switch them out for a fresh look. I've been practicing and practicing my handlettering and watercolors and have loved sharing my progress with you all, and even give you some free printable art!
Be sure to scroll through and check out some of my free printables and those from my friends too. And tell them I sent you! xoxo As you enjoy these fabulous free printables, be sure to read each blogger's policies regarding use and misuse of printables. 🙂
What are your favorite free printables? What printables would you like in the future?
As Always, thanks for reading!

Don't forget to check us out on Facebook , Instagram, & Pinterest!