Have you heard that DecoArt came out with a new line of Americana Chalky Finish Paint?!?! I have been super excited about it and they were nice enough to send me some to try out! While the product was free, there were no strings attached, so be sure, opinions are 100% my own.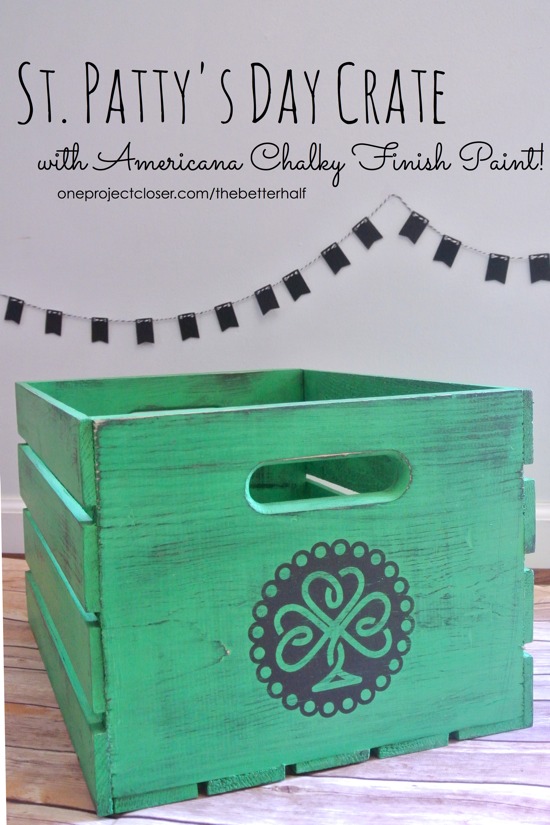 Americana Chalky Finish Paint
If you haven't caught on to the newest trend, there are all sorts of fab new furniture paints that can go on a variety of surfaces, like wood, plastic, and glass without priming (like Annie Sloan Chalk Paint, which I love). Yes, for real. They can be distressed and sanded to create a hand-painted or vintage look. To me, the downsides of ASCP are the price and often the lack of availability.
Americana Chalky Finish Paint is another great option but it will be available at Home Depot (woot woot) and I'm hoping is a little more affordable. Otherwise, I am equally happy with it compared to other furniture paints like ASCP!
One added bonus to Americana Chalky Finish is their Ultra Matte Varnish. I don't love waxing with ASCP and polyurethane sometimes yellows, but i love this varnish meant for the chalky finish paint. Big win for me, DecoArt.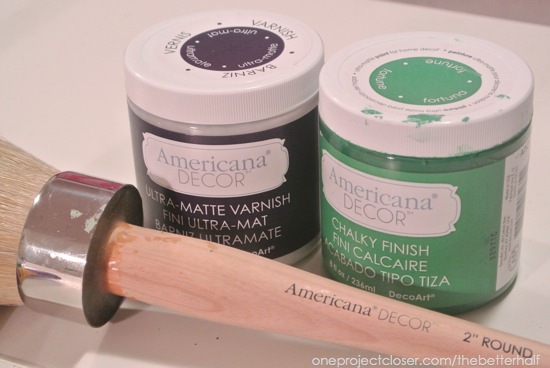 St. Patrick's Day Chalky Crate
There are a bunch of projects I have lined up for my Chalky Finish Paint, but first up is this St. Patrick's Day Crate. Izzie's school is doing a St. Patty's Day auction and the preschool parents were asked to provide a snack basket. What fun is there in a regular old basket? So I offered to paint a crate.
I bought a regular, unfinished wood crate at Michael's using my 40% coupon (I think I spent about $10) and started by spray painting it black, just some matte black I had lying around. Yes, its really cold here in Baltimore and I spray painted inside. I timed it right before we were about to leave the house, but desperate times, you know?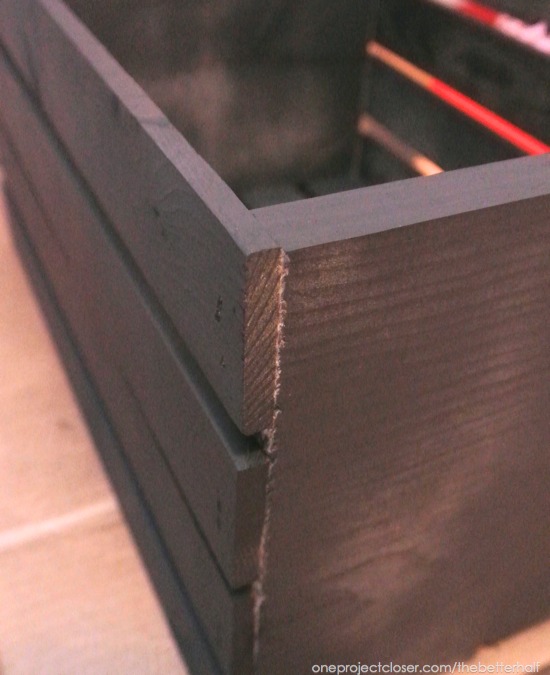 Then, I busted out the Fortune Green American Chalky Finish Paint. Moment of truth! It went on so smooth and One, thin coat looked really pretty, showing some of the black,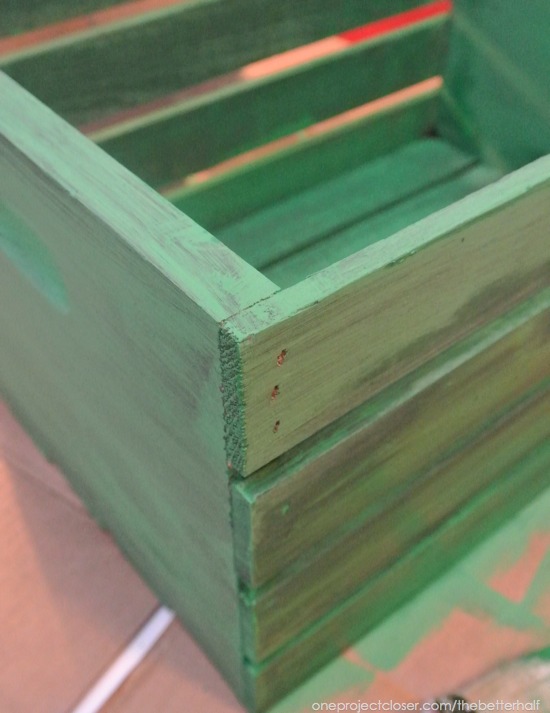 But I wanted some spots to be more brilliant green, so I went ahead and painted a second coat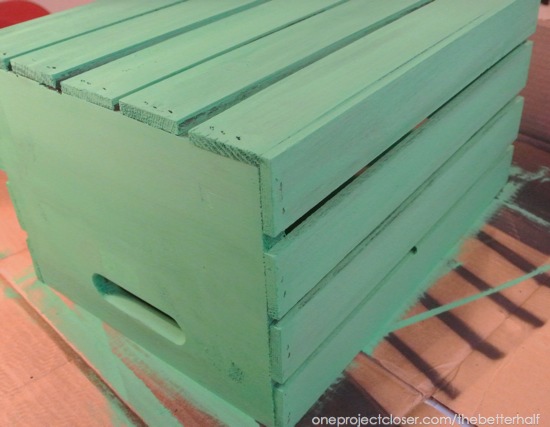 And added a St Patty's Day design using a stencil I made on the Silhouette and some DecoArt Multi-Surface Paint (my fave). Then, I distressed it with medium grit sand paper. It didn't sand quite as easy at ASCP, but actually I was pretty happy with that since I didn't want to take off too much.
I should have waited overnight to varnish, but I was impatient and went ahead once the paint was dry. As a result, it took off a little more paint, so some spots are thinner than I would like, but that's on me.
Finally, I added a little stamp saying "Made by Jocie" that I order from Pick Your Plum (it's like Groupon but for crafters)!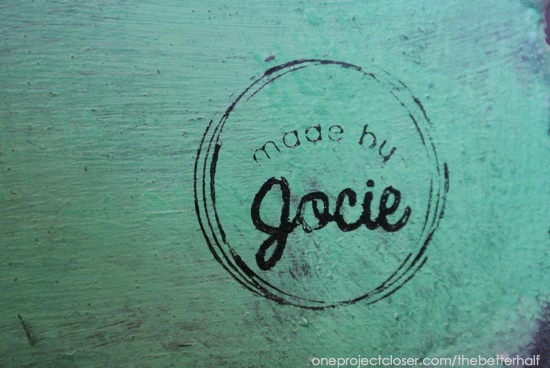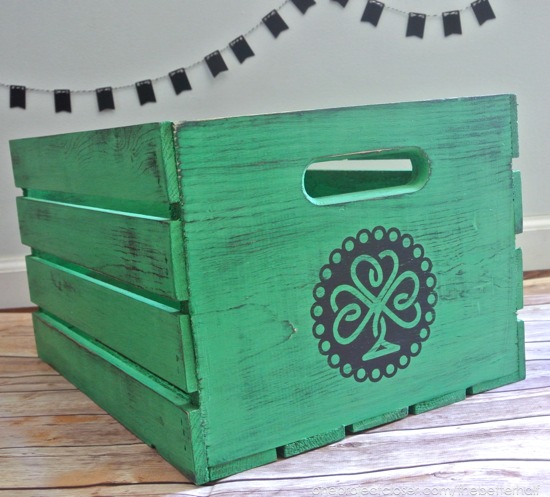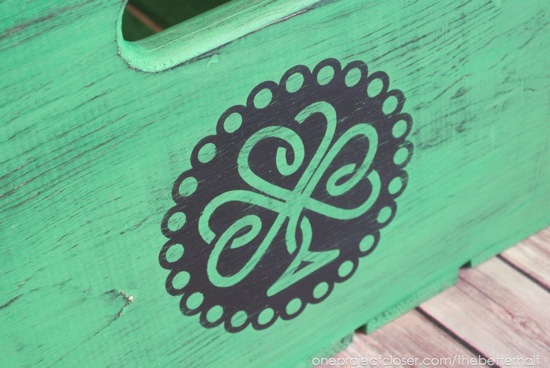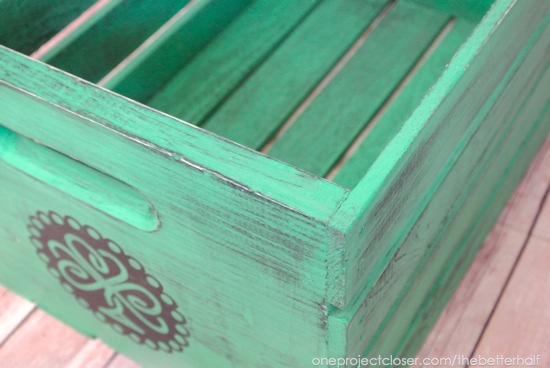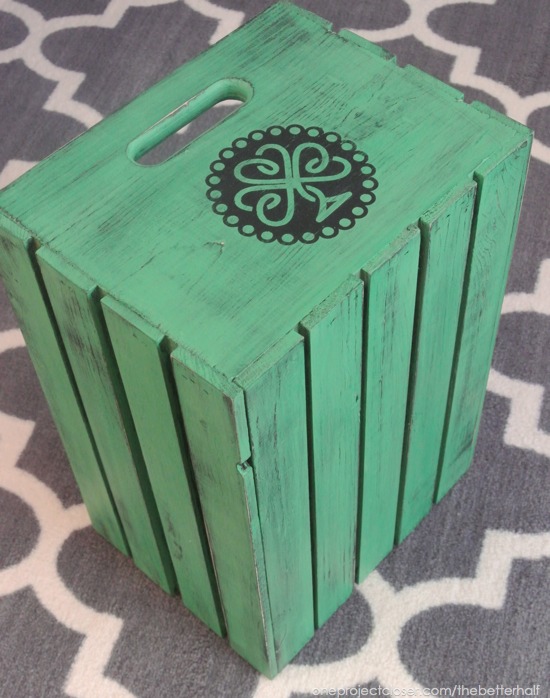 What do you think? What should I paint next with my new Americana Chalky Finish Paints?
As always, thanks for reading!