CHANNELLOCK has a rich history in America going all the way back to 1886. Today, Channellock is one of a limited number of manufacturer's that make just about all their tools right here in the USA. At their facilities in Meadville, PA, Channellock produces over 125 different pliers, and they are constantly developing new, innovative designs.
They recently had a small group of publishers out to their factory, and we had the privilege to see how a steel billet is transformed into a high-quality pair of pliers. We got a look at the different stages of production for various tools, and Channellock even let us take pictures. I'm a huge fan of Channellock, and I'm excited to share a tour of their factory with all of you.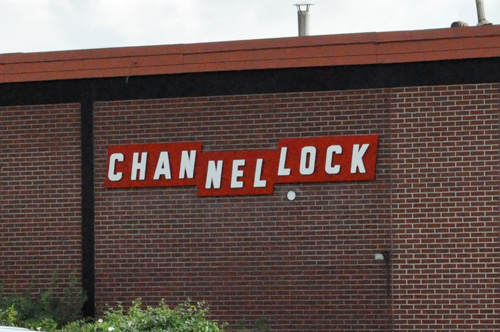 Every pair of Channellock pliers starts as a steel billet. The steel is high-carbon, 1080 (10-alloy, 80-carbon) produced right here in the United States.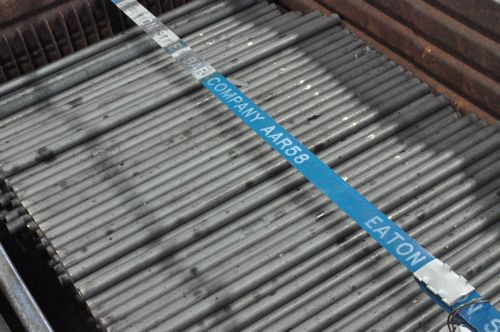 The steel is heated, and die-forgers hammer the steel into the different components.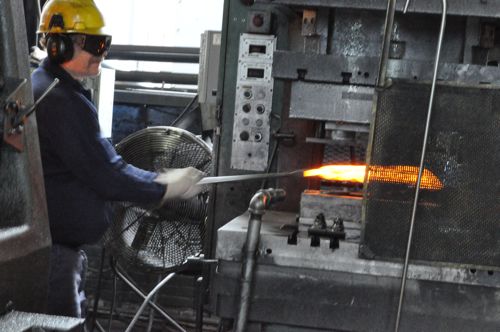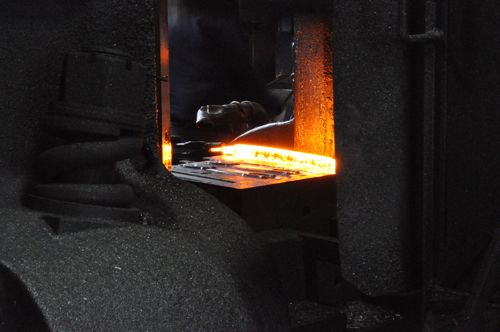 Here's a look at the leftovers after the components are separated.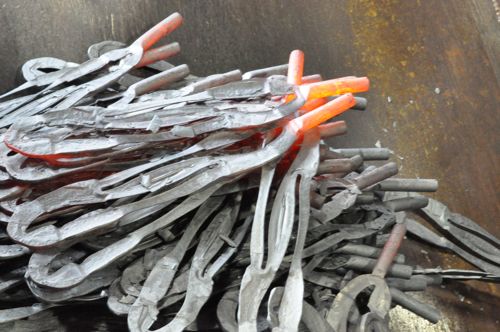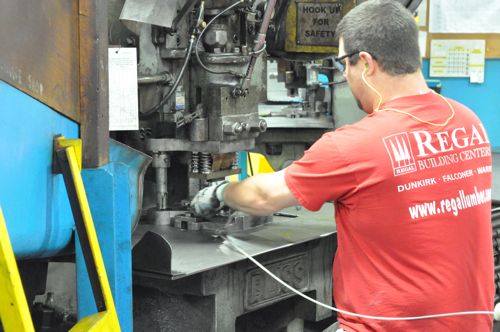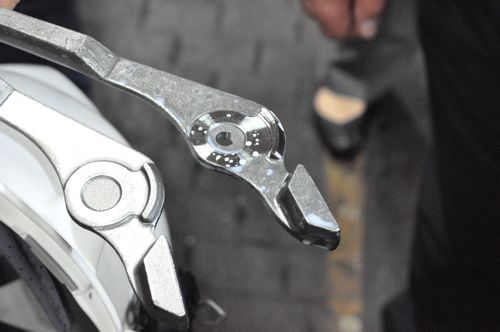 Here's a look at some T&G pliers before and after the grooves are cut.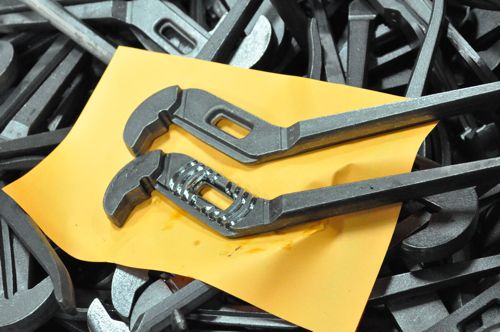 This is just a portion of the different components waiting to be assembled.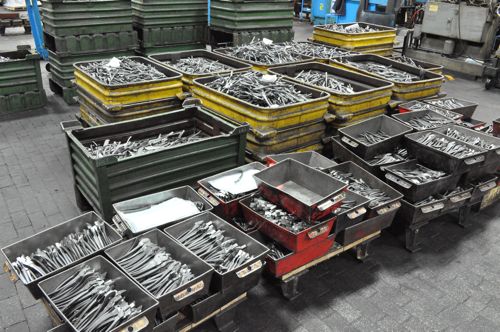 After the fastener is set, these cutting pliers are ground smooth and then polished. Next, they'll go to be sharpened.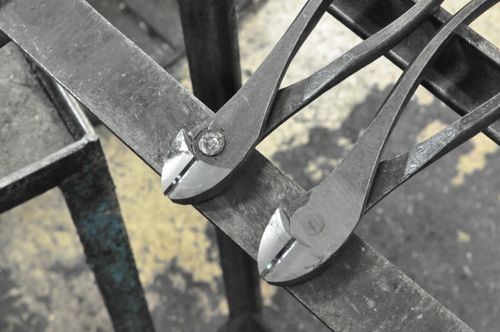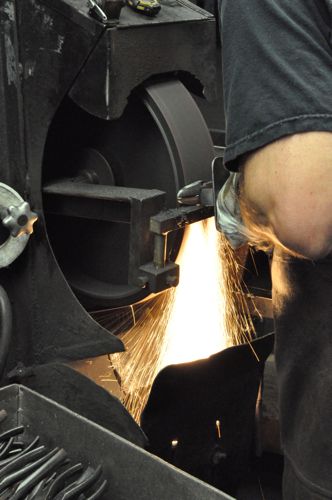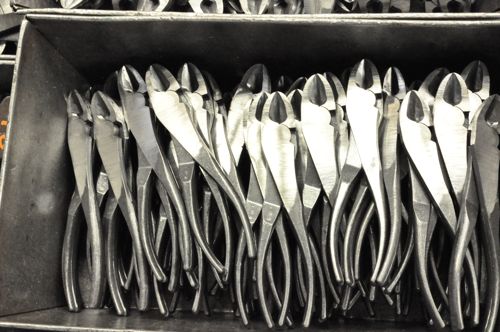 Channellock performs heat treatment to make their tools strong but not brittle. Here's a look at a rack of linemen's about go into the oven.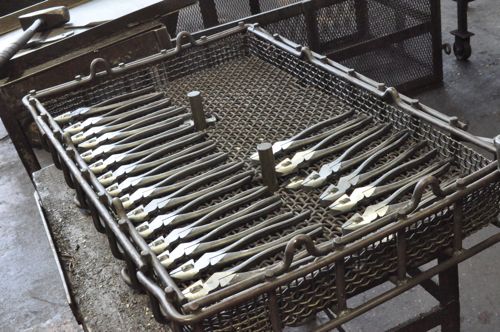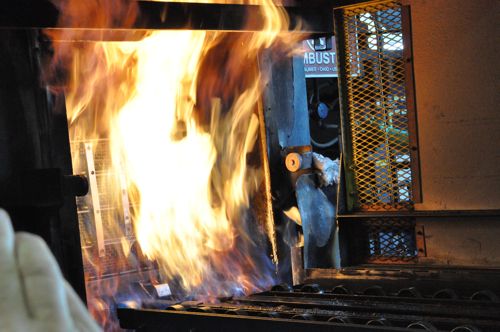 Channellock pliers cut and grip so well because they use RF hardening (pictured) and laser hardening techniques on the jaws and teeth for improved durability. Competitors perform similar techniques. However, Channellock is far more precise and that results in superior product.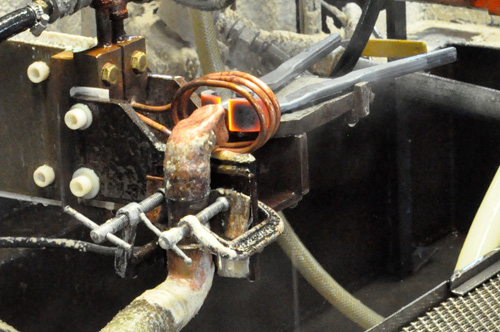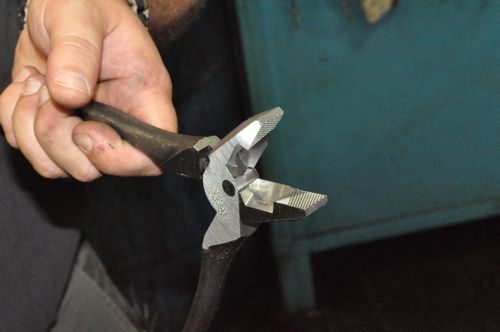 Every pair of pliers undergoes quality checks to ensure sharp cutters and smooth motion through the pivot.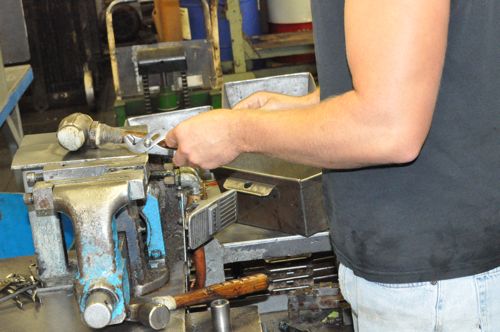 In this phase the pliers are cleaned and given a protective coating.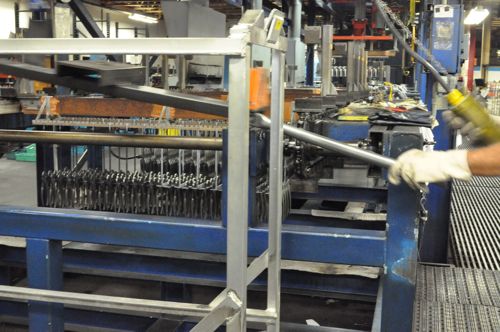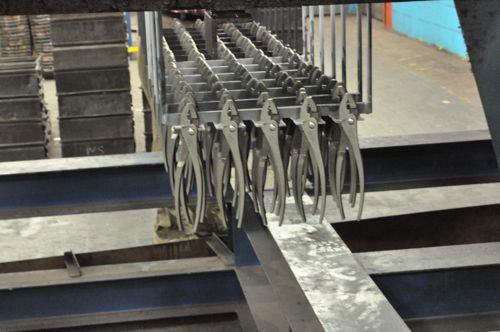 Next the handles are dipped into liquid PVC, and the coating is baked solid.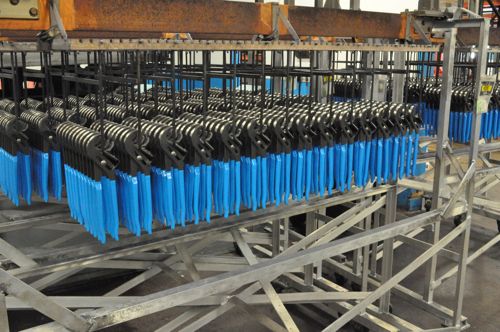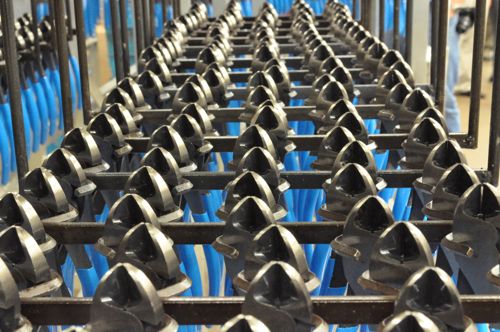 Even the Code Blue handles are made locally.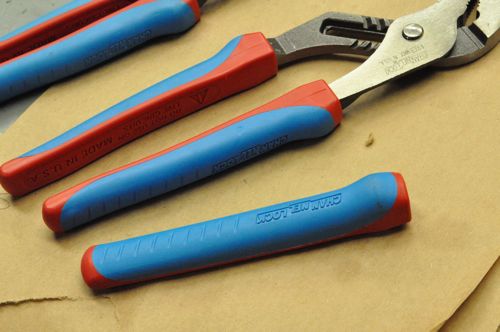 Lastly, everything is packaged and boxed up for delivery. Can you believe they manufacture thousands of pliers a day?!