While I'm reliving all my Tuscaloosa memories, I might as well share about some gloves that really came in handy. You might remember the Ansell Heavy Duty Impact gloves we had in the Rewards Center. Well Ansell was kind enough to throw in a pair of the Heavy Duty Leather gloves for us too.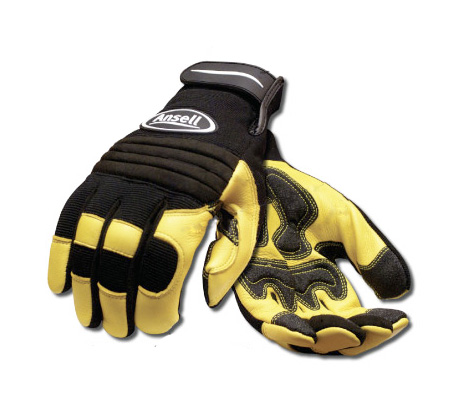 The first day in Tuscaloosa we were putting together framing members (like headers) for a house that had just been started. A big challenge to that was keeping everything organized with 40 volunteers running around trying to be helpful. We ended up having to move a lot of lumber from one place to another, and these gloves prevented a lot of splinters.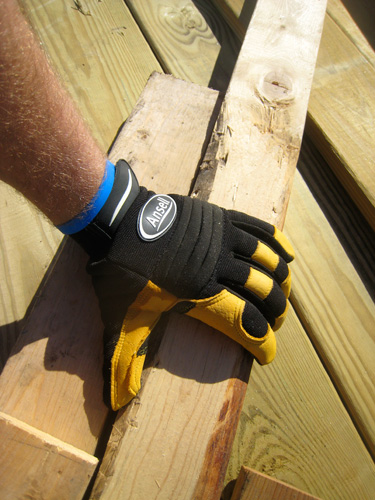 The gloves are leather with palms and fingers double-reinforced with deerskin for better protection and durability. These gloves provide a good grip and feel, and the velcro wrist strap keeps 'em in place. I was just as confident swinging a hammer or using a circ saw as I would have been without the gloves. Grasping small objects like screws out of my pouch was a little challenging, although I'd expect that from most gloves.
Breathable spandex between the fingers is designed to help keep your hands cool. I wouldn't know as I was sweating all over, but I did appreciate the terry cloth across the knuckles for "sweat management."
I don't care much about the styling on gloves as long as it isn't too flashy, and I think Ansell did a fine job. Overall, I'm pleased with the gloves and will probably pickup another pair when these start falling apart.