We've been keeping aquariums since just after we got married five years ago, and Fred dabbled a bit before that (had to give it up when his 135 gallon tank nearly fell through his third-story apartment's floor – oops!).
We've always found our discus tank relaxing to just sit and watch when we're fried after a long day.  And before we had kids, they were our "living dependents:" I named all of them, cried when the first few died (sappy, I know), and we spent hundreds of dollars on good frozen food, chemicals, medicine for their illnesses, and fake plants for them to hide in.
But it's only been recently, as we've been talking final-room-setups, that we've realized how much we enjoy our fish as "decorations."   We were considering moving the aquariums to the basement, where we're working on a recreation space with a bar, game tables and the like.  The fish would fit right in with the adult-friendly motif.  But their absence in the family room would mean we'd have to come up with some other remarkable (and sizable) pieces to add the color, light and interest the aquariums provide to that space.
After weighing the options, we are now leaning much more in the direction of keeping them on the main floor of the house, where we can enjoy them more of the day, and where they provide a large interest piece right there in the center of our home.  We thought you might enjoy seeing some of our friends for yourselves.
Our Discus and Angelfish Aquarium Pictures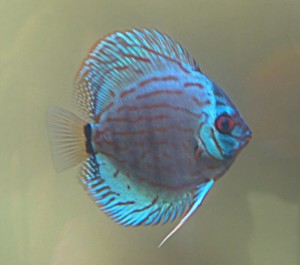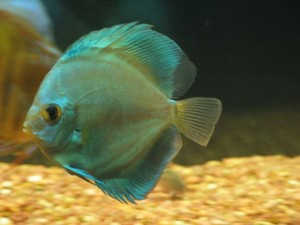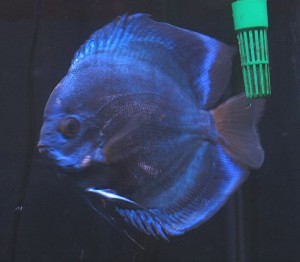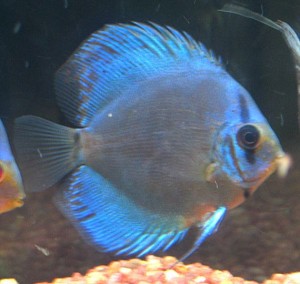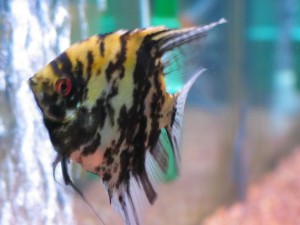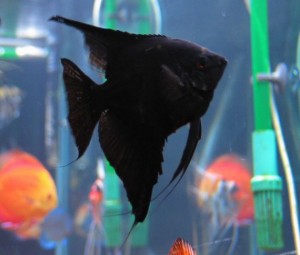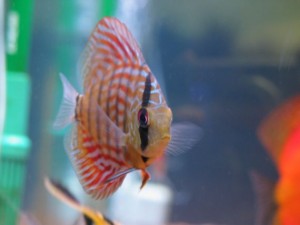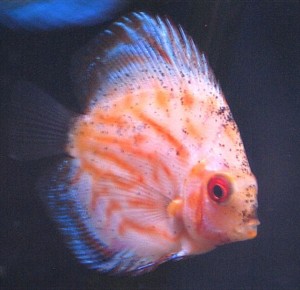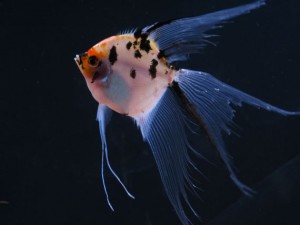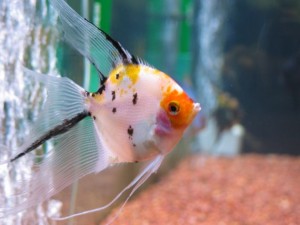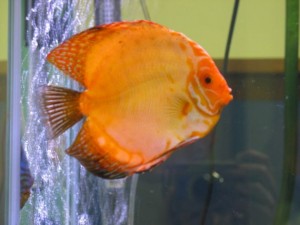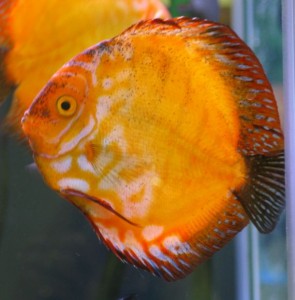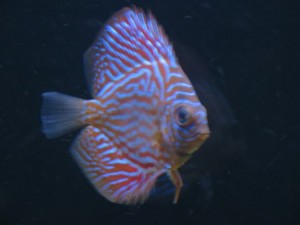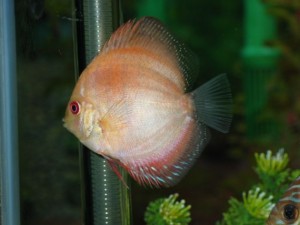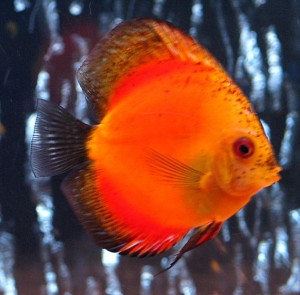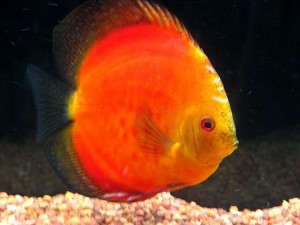 What do you think? Can pets (birds, lizards, fish, whatever) double as home decor?  Or is it tacky to try?