I've mentioned my friend Bj before. He's the same guy that shared his experience with the Stōk Quattro grill, and about a week ago he told me that he discovered some lurker in his backyard with a ladder! Initially BJ was stunned by the stranger who obviously intending on climbing up to the second story balcony. After recovering, BJ phoned the police as the intruder ran off with the ladder. BJ later found footprints on his balcony. How scary is that?! It turns out the local police have had lots of call about this guy as he attempts the same thing at other houses in the neighborhood.
BJ asked me to help install a new motion sensor light in his backyard, and I was glad to help out. I'll walk you through a short recap of the installation, but first I wanted to poll you readers for additional backyard safety tips. What do you guys do to keep creepy-ladder-guys away from your house? Have you ever done a home security assessment? What further home safety advice can you offer?
Installing a Motion Sensor Flood Light
Motion sensor lights are a great crime deterrent because no one wants to do their burgling where people can see them.
Installing the new flood light was relatively easy because we replaced an existing fixture which means we didn't need to run new electric or add a new electrical box. Keep in mind that you should flip the appropriate breaker before beginning any electrical work.
This is what the old light looked like.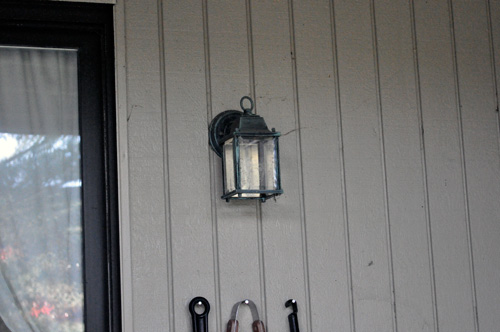 Removing a couple screws revealed the mounting bracket and wiring.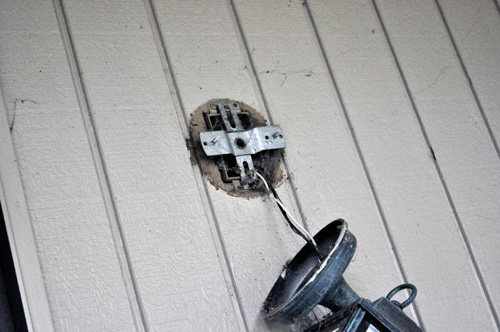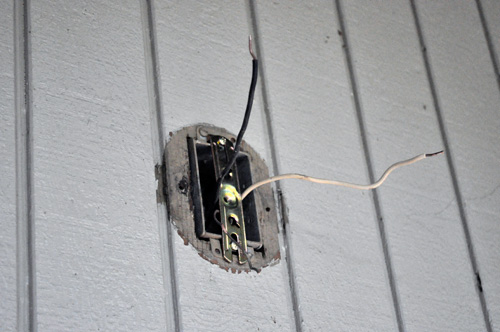 We put up the new mounting bracket, a foam gasket for protection from the elements, and wired everything together.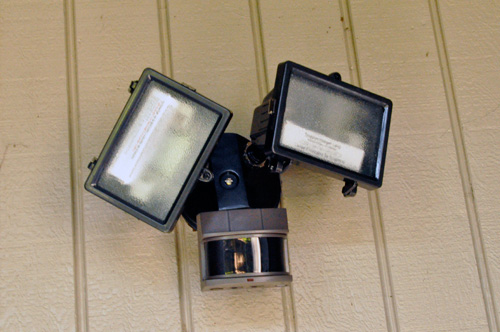 Take care not to barehand the halogen light bulbs as the oils from your hand can cause them to burn out prematurely.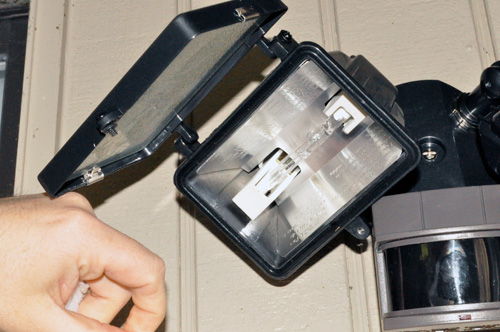 The only oddity to this project was the outdoor light was controlled by two different switches located about 5 feet apart. They were 3-way switches with 14/3 wire between them. As a work around, I removed one switch, hard-wired everything, and installed a 1 gang wall plate. For the other switch, I replaced the 3-way switch with a typical 15 amp switch. I left the spare wire between the two switches unconnected and capped with wire nuts.