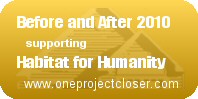 This week's Before and After hails from The Pennington Point blog.  Lisa (a mom of 9!) needed one more bedroom in their small house to accommodate a baby graduating from the crib.  As I'm sure you guessed from the title of the article, Lisa found that space in a small alcove on the front of her house, and in just about a week, transformed that into a small bedroom for her 11-year old.
For winning this week's Before and After contest, Lisa gets a $50 gift card to the home improvement store of her choice, and we're making a $100 donation to Habitat for Humanity in her honor.  She's also entered into our end-of-summer contest for a $150 gift card where the community will vote for the best.
Read on for Lisa's story & this week's Habitat Quick Fact.  You'll also find a link where you can make your own donation to Habitat.
Turning a Porch into a Bedroom by Lisa
With nine children and a small home, it is a challenge to find a special place for everyone. When the baby was ready to move out of the crib, we were one bed short. It was Noah, our eleven year old, that found himself sleeping on a floormat.
We knew we had to remedy that situation. So we poured over ideas and friends all gave us their thoughts. Then one day it hit me. I took my husband out onto the front porch and said, What if we enclosed this little alcove? It would be small, but there's room for a bed and it would be all his own."
He thought it was a good idea, so I started planning before he could change his mind.
I made drawings and I measured and I went to the hardware store a few times to gather all of the materials. I called my parents and they agreed to come for one day (a five hour drive) to help with the framing. Because we live in an 85 year old farmhouse with odd angles and curves, it was going to be tricky.
Here's the front porch before we started: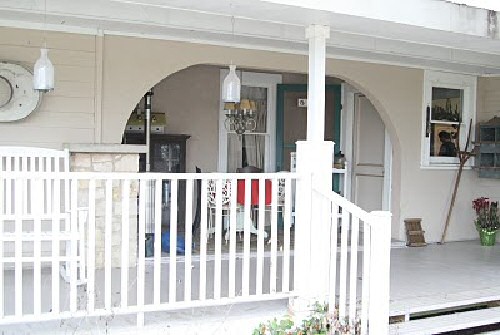 And inside as the work progressed: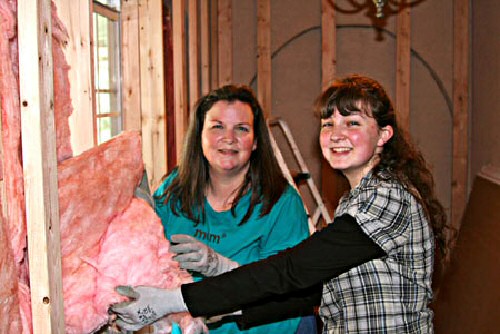 I decided to try to do the whole project in seven days. A huge undertaking for anyone, but especially with little ones around. I almost made it. I would work for two days, then take a day off to clean house and homeschool the kids and settle them in with work for the next day so I could build the room again. Over a period of two weeks I only worked on the room seven days and I finished it.
I had to remove the window in the current boys' room the make an opening to the new room. That was tough. The old stucco did not want to budge.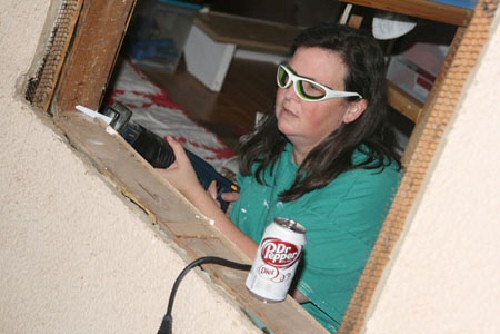 Two of my older kids offered to help put in the floor, which was great because my old knees couldn't take much more. We had leftover flooring from putting it in the other bedrooms, so it was free….score! We were amazed to discover that we had exactly enough to finish the new room.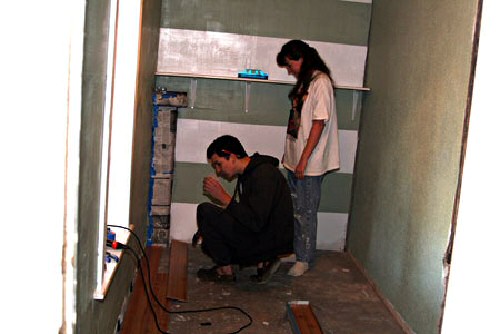 Besides a bed, we needed storage for our ever growing collection of Legos. They were beginning to take over the other rooms and it was time to tame them and gather it all into one place. The short wall behind the bed would be the perfect spot to add shelves that would sort and hold all of the Legos.
Boy was I ready to get that mess cleaned up.
Now for the prize…..
First the outside: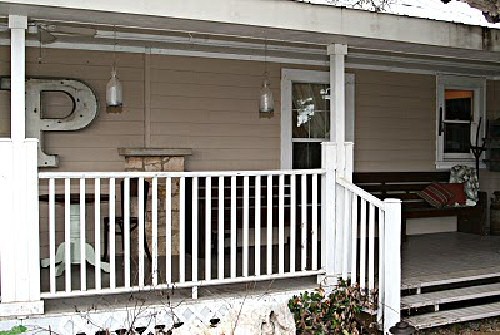 Wow! It looks like that wall has always been there. I thought I would miss the alcove, but I don't.
But the inside is the best part: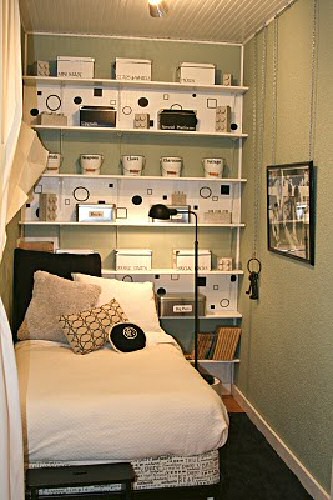 Thanks from One Project Closer
Lisa, thanks sos much for sharing your story!  The new bedroom looks great, and I'm sure Noah is happy to be off the floor and in his own bed again!
Habitat Quick Fact
Have you ever wondered what gift to get the person who has everything?  Or, have you ever wanted to make a thank-you to someone extra special? One idea that's been getting momentum is to donate to a charity in honor of that person.  Each week, when someone wins our Before and After contest, we do just that – make a $100 donation to Habitat in their honor.
You can do this too – maybe to say thank you to someone who really helped you through a hard time.
Habitat will send an e-mail or card to the person you designate.  Just make sure to check the box on their donation form.
How to Submit your Own Entry
You can submit your Before and After entry to beforeandafter@oneprojectcloser.com.  There's still plenty of weeks left in the Summer!