Several months back Black & Decker released the latest generation of POWERCOMMAND™ outdoor lawn and garden tools. We've been really pleased with this line of tools for several years, and the new string trimmer, hedge trimmer and sweeper only get better. Black & Decker was kind enough to send us test units. Read on for the full review.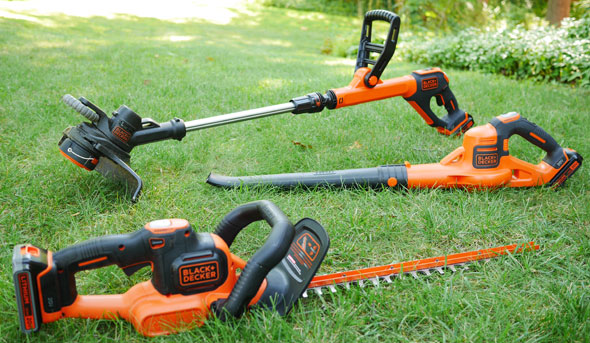 Black & Decker POWERCOMMAND™
The POWERCOMMAND™ outdoor tools all incorporate one of three innovative features designed to address common user frustrations. At the push of a button users can feed more line to the string trimmer, power through tough jams with the hedge trimmer and boost the sweeper blowing speed. You can find all the tools on the Black & Decker website and at your local DIY center.
20V MAX* EASYFEED™ String Trimmer LSTE525 (MSRP $99)
If you've ever used the NST1024 or the LST136 string trimmers, the EASYFEED™ String Trimmer will feel very familiar. Two-speed control lets you optimize for power or runtime. The head rotates to easily convert from trimmer to edger, and the adjustable height allows you to work comfortably. The biggest difference is the EASYFEED™ feature that advances the line with the push of a button (vs. the autofeed system). This puts the control back into the hands of the user. You may also notice that Black & Decker opted for a edger wheel instead of the heavy-gauge wire guide.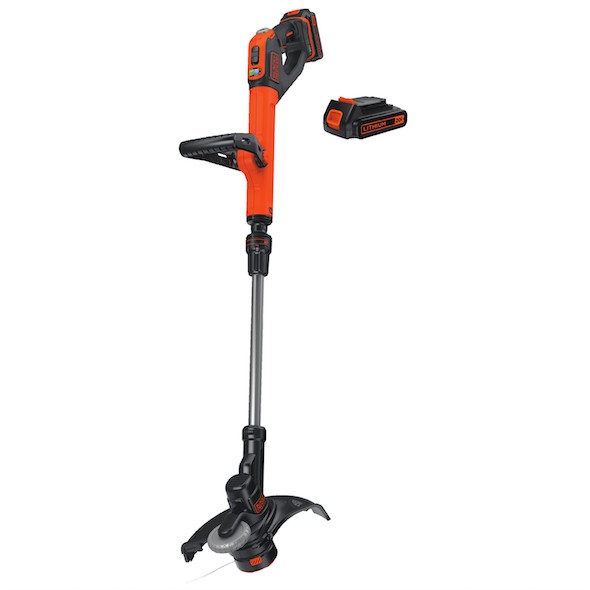 Battery technology continues to improve, and subsequently so does runtime. You can easily trim and/or maintenance edge a large sized yard on a single charge. This string trimmer is perfect for homeowners who don't want to deal with starting a gas-powered trimmer and all the associated maintenance.
20V MAX* POWERCUT™ Hedge Trimmer LHT321 (MSRP $99)
There is nothing more frustrating than having to stop because of a jammed hedge trimmer. It takes up time and usually mangles the bushes. That's why we were really impressed with the POWERCUT™ Hedge Trimmer. When a jam occurs, the POWERCUT™ feature allows users to slowly advance through large diameter branches with the push of a button. The 22″ blade can handle branches up to 3/4″ in diameter, and a fully charged battery can easily go the distance.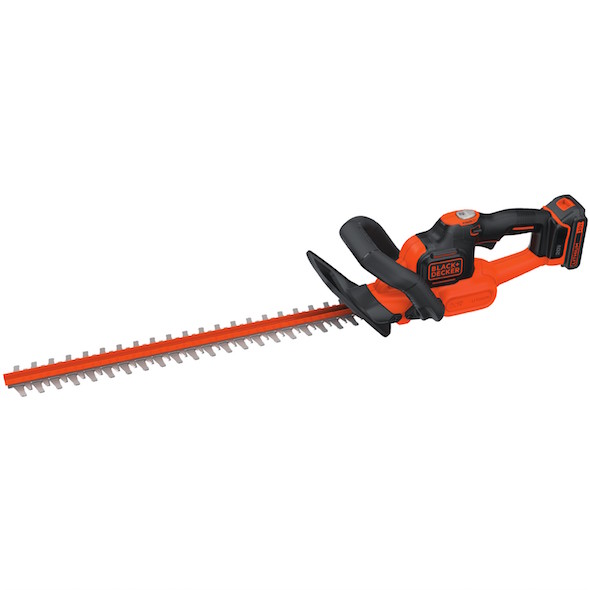 20V MAX* POWERBOOST Sweeper LSW321 (MSRP $89)
Last but not least is the POWERBOOST Sweeper. This small but mighty sweeper is great for clearing hard surfaces like sidewalks, driveways, garages, patios and decks. It allows users to quickly clear debris after mowing or trimming hedges. The POWERBOOST feature gives users a surge in blowing speed up to 130 MPH. It's very lightweight and delivers up to 25 minutes of runtime.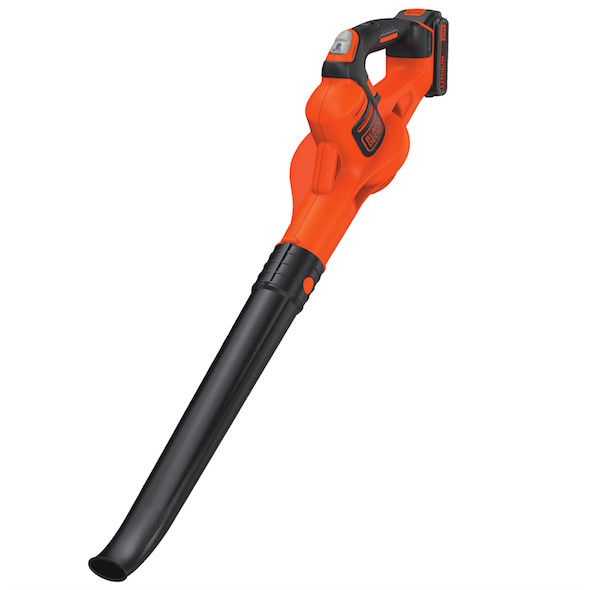 There's a lot to like about the POWERCOMMAND™ outdoor lawn and garden tools- power, convenience, runtime. If you're a homeowner looking to cut the extension cord or move away from gas-powered lawn tools, these are tools for you. Black & Decker has a great line of tools, and they are priced very competitively.
*Maximum initial battery voltage (measured without a workload) is 20 volts. Nominal voltage is 18. Images used with permission from Black & Decker.