Thank you so much for joining us at One Project Closer for this Black Friday Giveaway + Holiday Decorating Reveal. This post is sponsored by the Home Depot. Post may also contain affiliate links. Opinions (and typos) are 100% our own, and we appreciate you supporting our site in order to continue to provide free content to our readers.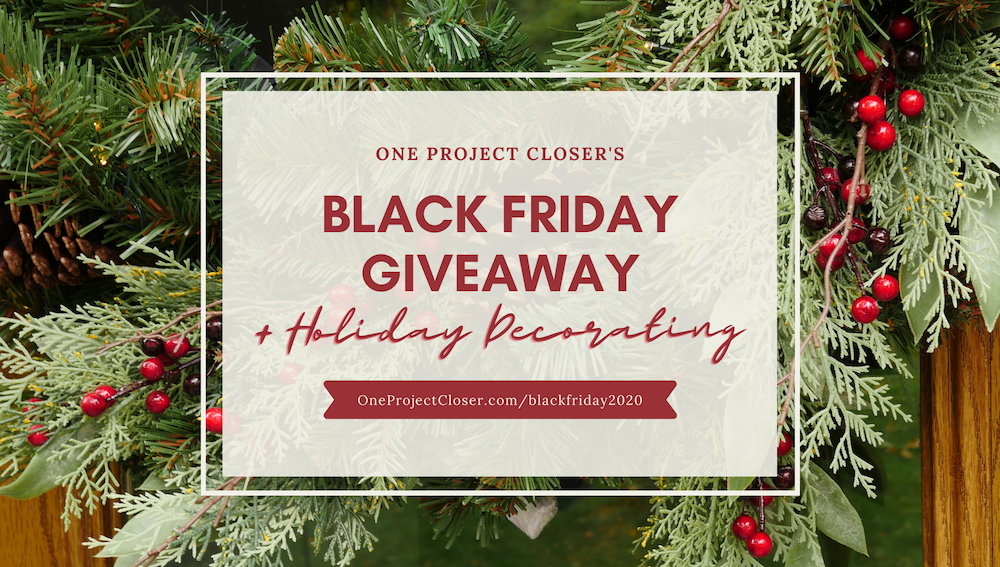 2020 has been a tough year – both my husband and I are working from home, while assisting our kids with virtual school, and we're all just trying not to kill each other. So this year, I decided to decorate early because we all need a little extra joy in our lives. Home Depot stepped up to help! I was able to decorate the exterior of my home for under $500 and it looks so beautiful! The great news is that The Home Depot is offering savings now until December to help inspire your holiday gift ideas and home improvement projects! Savings start early and last through early December, in every aisle and across the site. And don't forget to read to the end of the post to enter our giveaway to win a $500 Home Depot shopping spree.
Holiday Decorating with Home Depot
The past few years, we have put up Christmas lights but it hasn't been anything very special. A few strands of the original LED bulbs that don't glow very bright. A wreath. That's it. Every year the kids beg us to go bigger and better. But the reality is that we don't have a ton of space for storage and don't want to invest loads of time setting up and tearing down. With my budget set at $500, my goal was to create a simple, classic aesthetic with lots of greenery and white lights that wouldn't be too much work.
So I started shopping….
Here's my quick shopping list of everything I got! I couldn't believe I was able to get so much and stay within budget. You can also shop from my Home Depot Wish List. Remember, Black Friday savings are happening NOW and last through December while supplies last!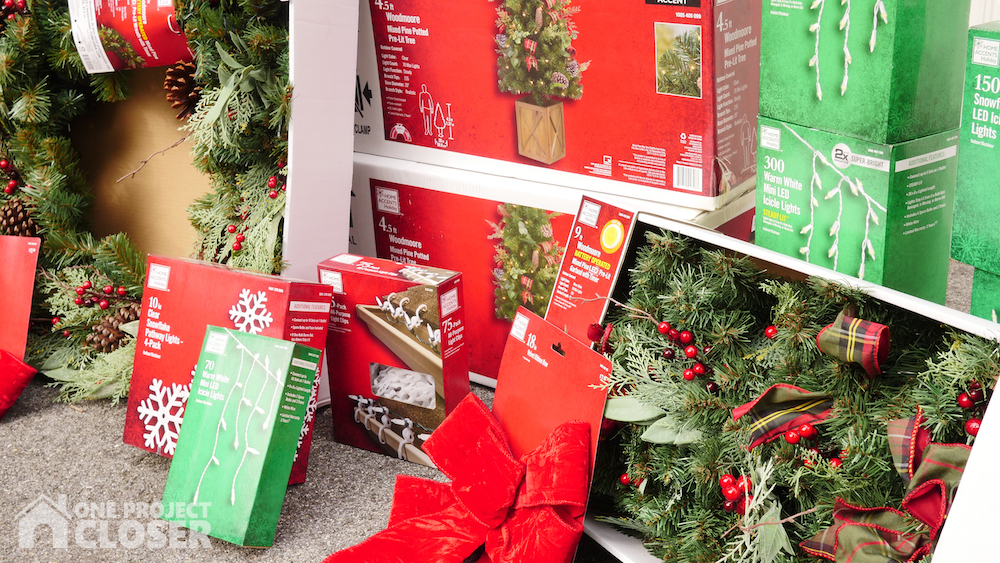 I was also excited that the quality was far better than what we were replacing. I'm sure this is going to last us for many years! Plus, FOR YEARS I have wanted little Christmas trees on either side of my front door! SWOON!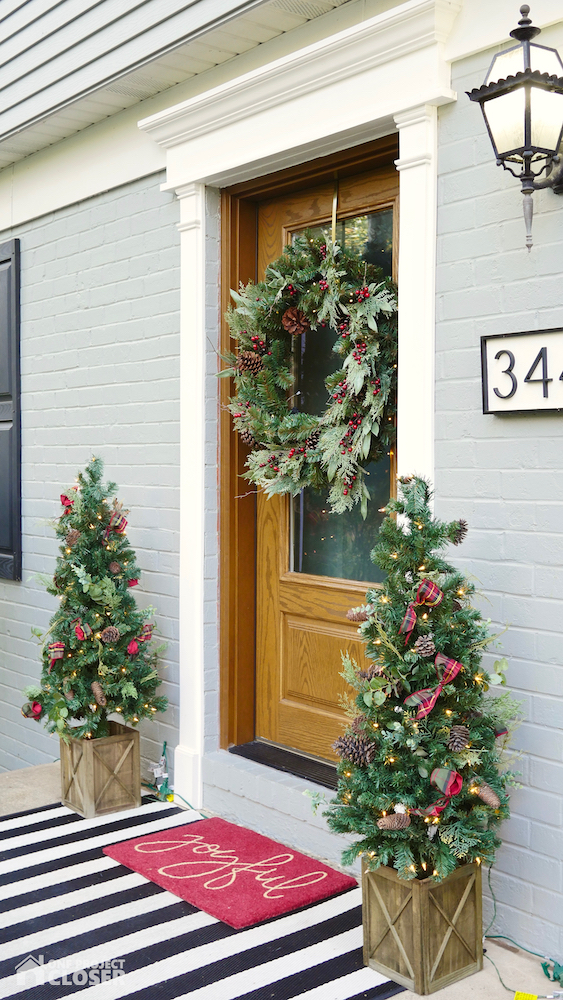 The snowflakes in the window are my fave because they give lots of light, but also sparkle from inside at night!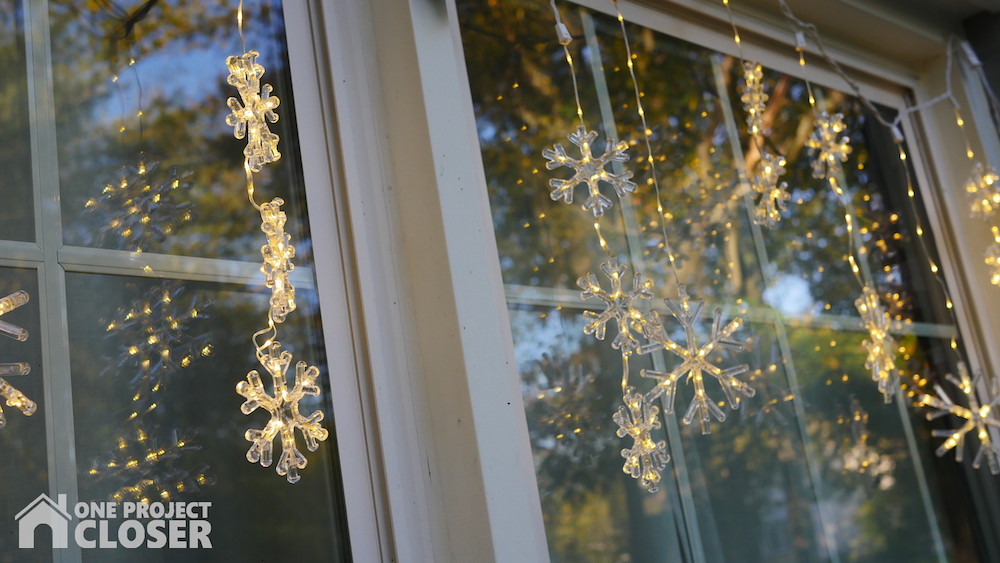 I placed two sets of Snowflake ground spiked lights in the garden, creating symmetry around the front door. In years past we had a few Candy Cane lights by the path, but I like how this draws more attention to the front door.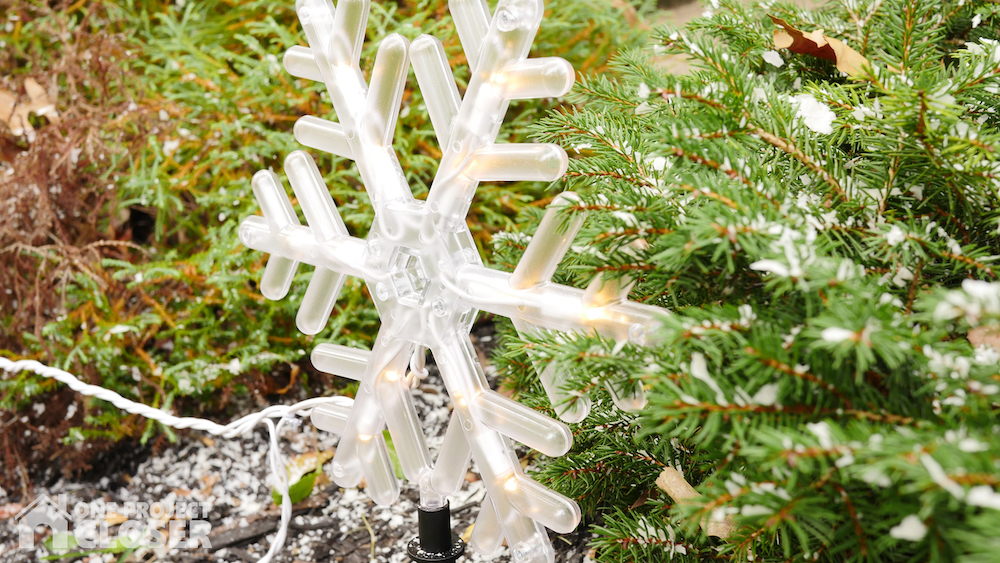 You know I'm a lover of hand lettering and while I didn't hand letter this doormat, I'm in love with the scripty font and the reminder to find joy.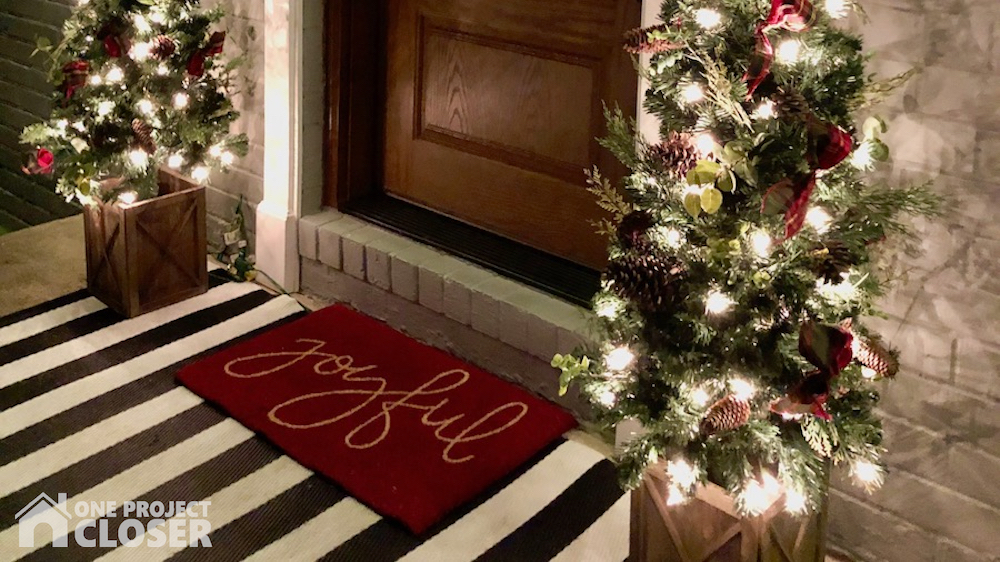 The front door wreath is great because it is battery operated and also has a timer! In past years, I have HATED opening the front door to turn it off and on (mainly because I hate the cold). Half the time, I wouldn't even bother turning the wreath lights on. So I am LOVING the timer feature!!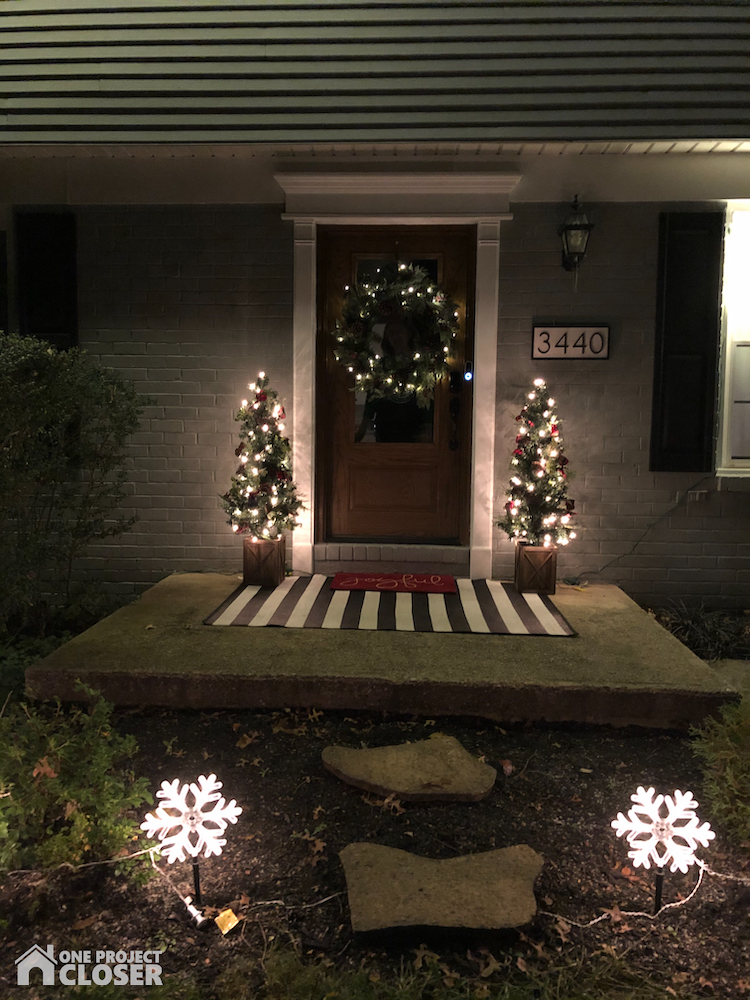 Finally, instead of plain string lights, we added icicle lights to the horizontal lines of the house, which add lots color and light!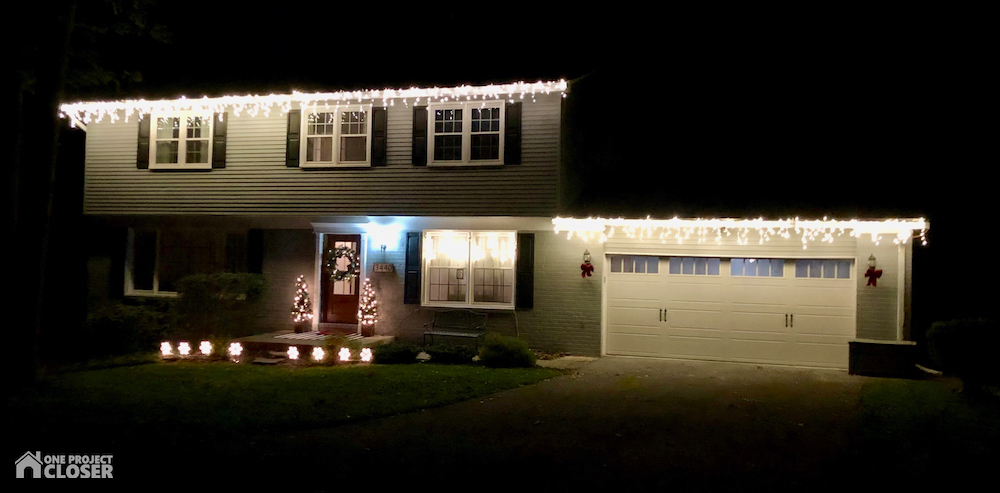 $500 Home Depot Gift Card Giveaway
We're so excited to give one, lucky follower a $500 Gift Card to Home Depot! Because who can't use a little extra Holiday spending money? Please join and share with your friends as well! You must be 18 years old to enter. Contest ends November 18, 2020 at 11:59 and a winner will be selected and notified by email on November 19th!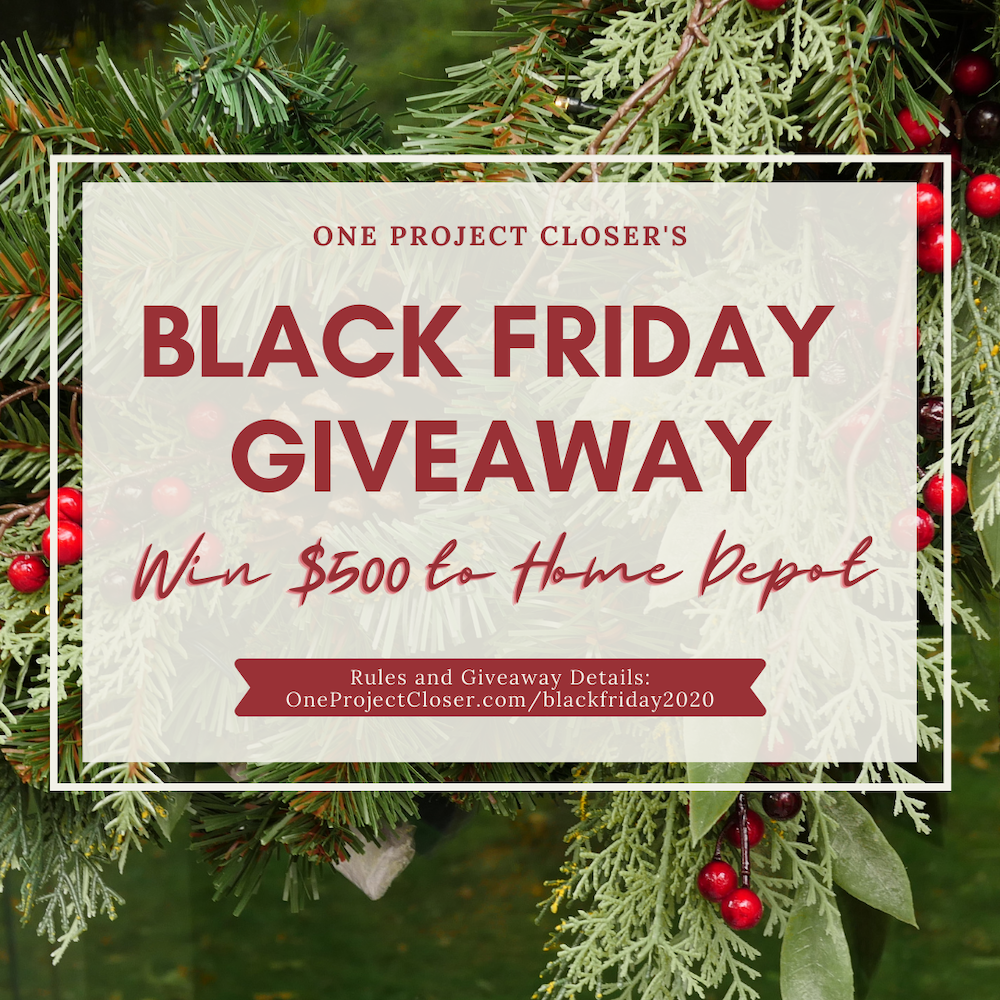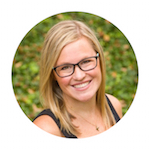 Jocie Hagan
One Project Closer