Thank you so much for joining us at One Project Closer for this Bosch Daredevil Standard Spade Bit Set Review. This post is sponsored by the Home Depot Prospective Campaign. Post may also contain affiliate links. Opinions (and typos) are 100% our own, and we appreciate you supporting our site in order to continue to provide free content to our readers.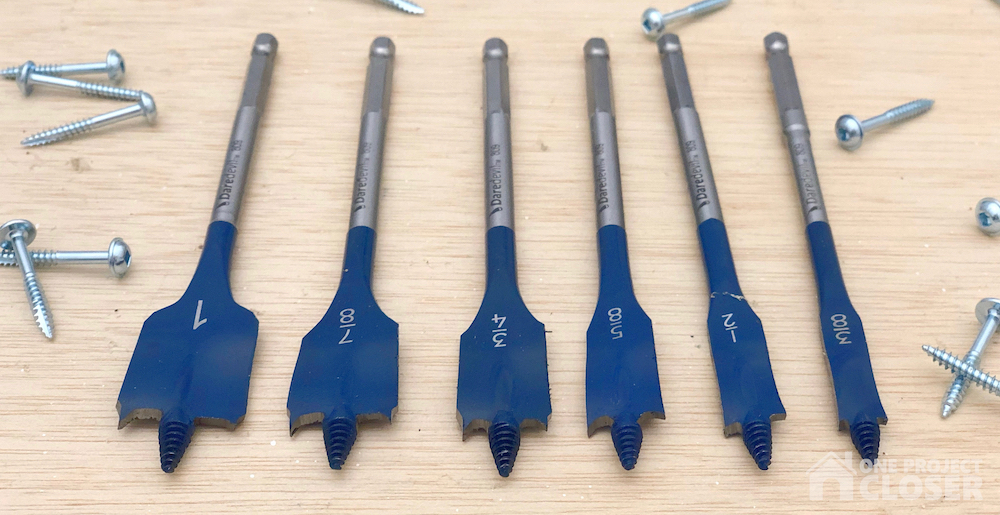 We've long been fans of the Bosch Daredevel Spade Bits! They cut faster, last longer and are well worth the investment! Back in October of 2018, Bosch sent us their new Daredevil 12-piece spade bit set to try out. The short of it is that their performance was surprisingly impressive. The screw-tip point and contoured paddle cutters really do work to pull the bits through a workpiece with ease. You can check out my original review here on our sister site Toolbox One. Bosch recently sent us the 6-piece set so I'm revisiting my review from two years ago and fit them just as impressive as I did two years ago.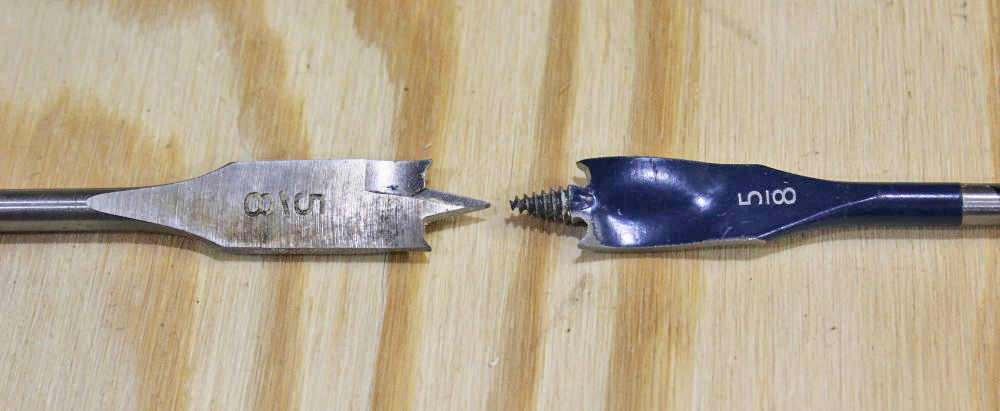 Testing Claims
In the original article, I timed the speed it took to go through a standard 2 x 4 using 5/8″ bits, and while Bosch claims speeds up to 10x as fast, my findings were closer to 3-4x as fast, which is still quite notable. Add up the time and physical exertion saved, and the small uptick in price for these premium bits starts to make quite a lot of sense.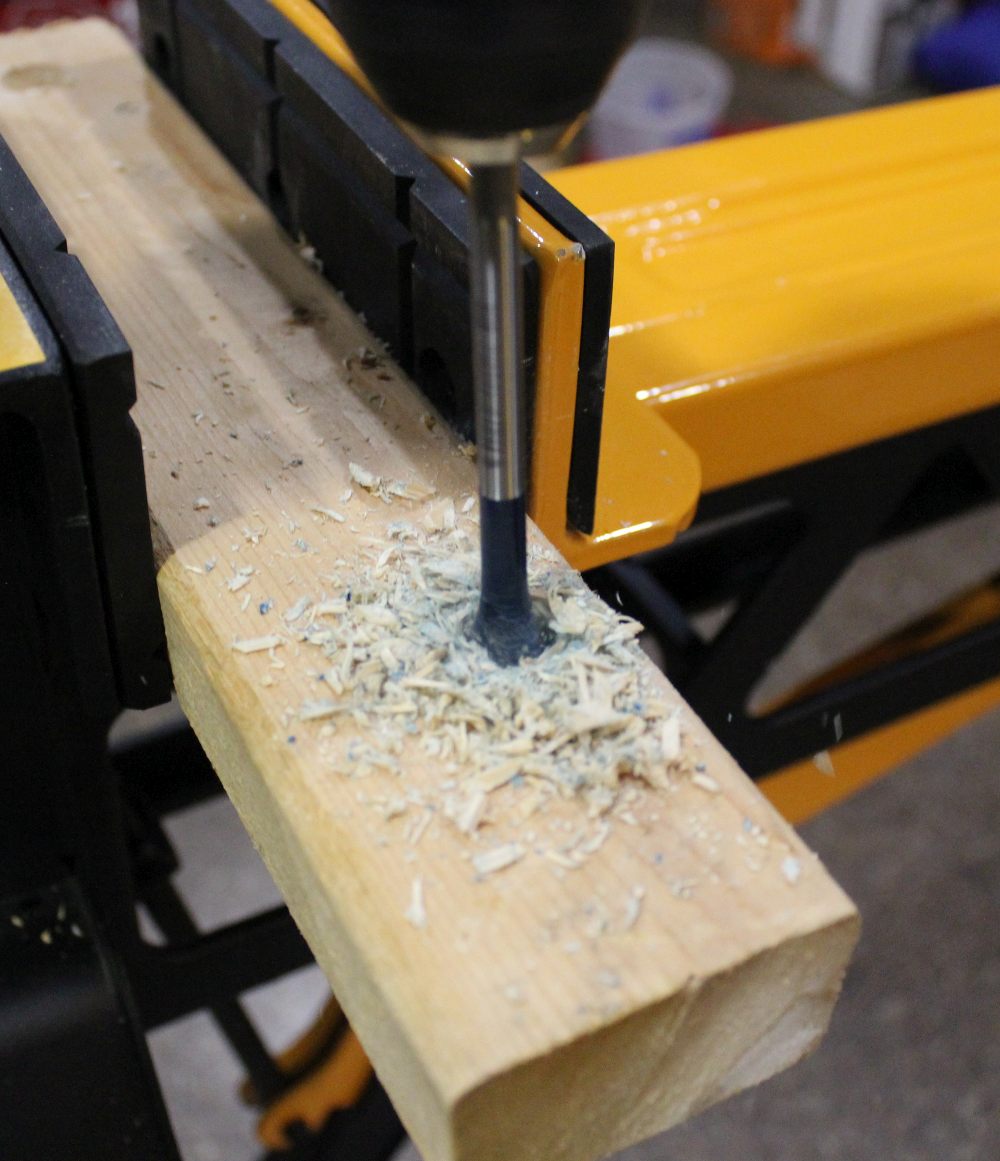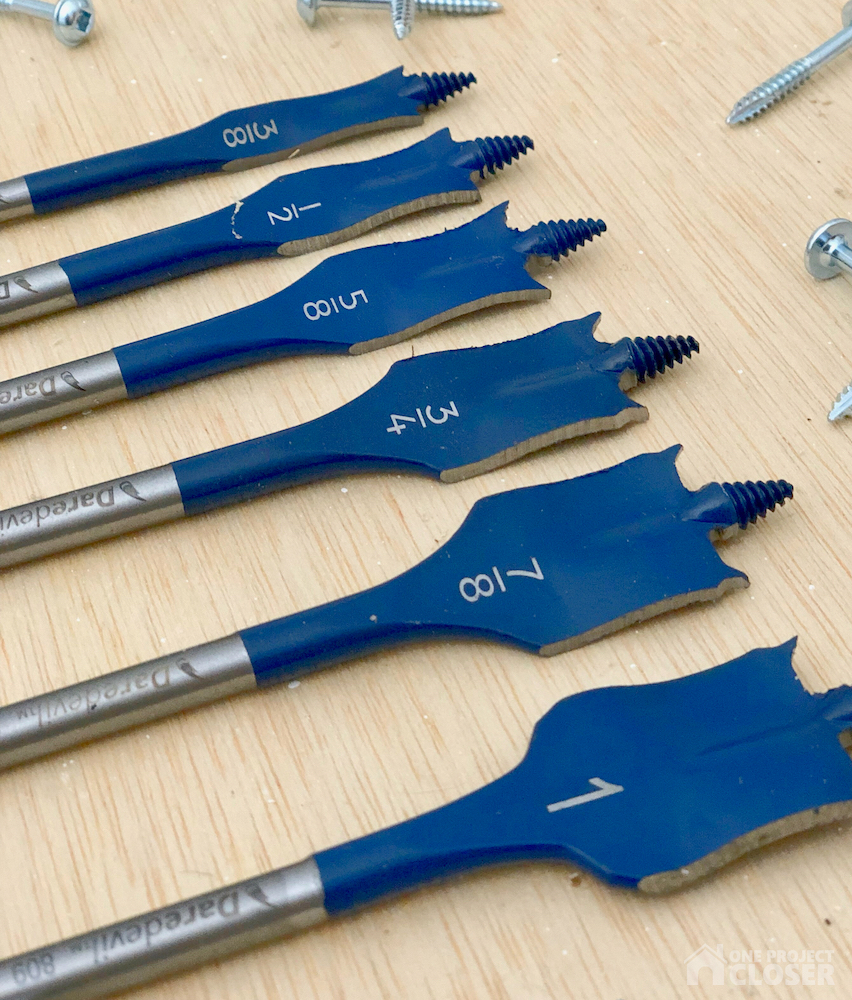 Let's Test It Out!
If pictures are worth a thousand words, then videos must be worth even more. Check out this quick side-by-side comparison video of me drilling through two 2 x 4s using a competitor's standard style 3/4″ spade bit vs. the Bosch Daredevil 3/4″ spade bit. After you watch the video be sure to pick up a set at your local Home Depot for under $11.00!