Campell Hausfeld just released two new air compressors- the pancake DC060500 and horizontal DC080500. Both compressors include all the features you'd expect from a trusted brand like Campell Hausfeld. What sets these compressors apart is the low sound output. Both compressors are designed to be among the quietest in the industry.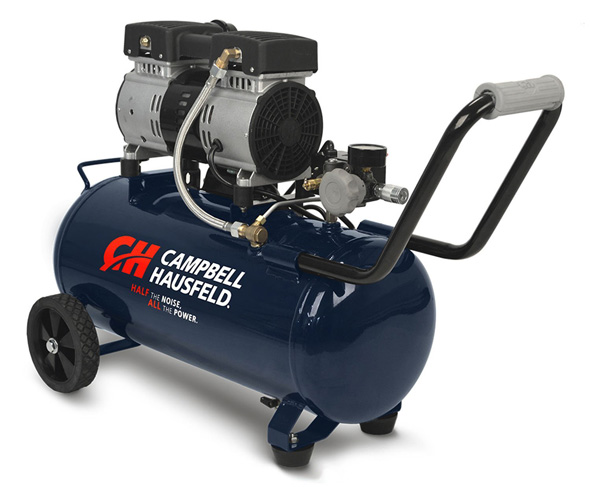 Campell Hausfeld sent us one of the new horizontal compressors to try out. Opinions are my own. Read on for the full review.
Up to 50% Quieter
If you've ever used a compressor indoors for framing or painting, you know how loud it can be. It's almost impossible to talk over a typical compressor as it cycles on and off. Even worse, it can be a real disturbance to a homeowner as you work. That's why it's so impressive that these two new compressors only output 68dBa.
To demonstrate, I've setup a quick test between my pancake compressor and the new Campell Hausfeld DC080500. Hear the difference
for yourself!
Competitor compressor:
Campell Hausfeld Quiet Air compressor:
Features
In addition to being quieter, the DC060500 and DC080500 boasts up to 4x longer life. This is achieved with a dual-piston pump system designed for high-performance and durability. Both compressors feature an oil-free, maintenance-free pump.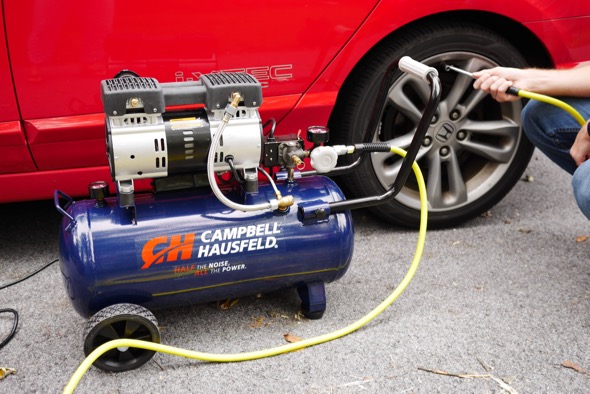 The 8-gallon DC080500 is designed to tackle many common tasks including inflating tires, painting, nailing and fastening and light automotive applications. The handle is convenient and also serves to help protect the regulator, outlet and pressure gauge. The drain valve is located on the underside with a good, quarter-turn thumb valve.
Overall I'm really pleased with this compressor, and the reduced noise is very impressive. You do pay more for the convenience. However, I think it's well worth it.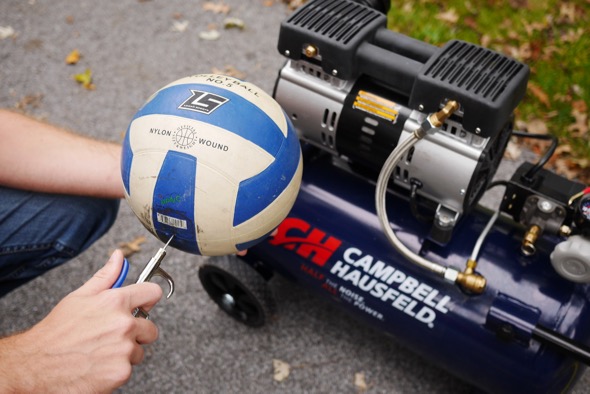 Specifications
Learn more about these compressors and where to buy from Campell Hausfeld.
8-gallon Quiet Compressor – Model DC080500:
Tank capacity (Gallons): 8
HP: 1
Max PSI: 125
CFM @90/40 PSI: 2.4/3.5
Voltage: 120
Sound Output: 68 dBa
Unit Weight: 70 lbs
Price: $199.00
6-gallon Quiet Compressor – Model DC060500:
Tank capacity (Gallons): 6
HP: 1
Max PSI: 125
CFM @90/40 PSI: 2.4/3.5
Voltage: 120
Sound Output: 68 dBa
Unit Weight: 53.5 lbs
Price: $199.00