I've been installing the baseboard molding, and it's going up pretty quick. I completed about half of the molding last Saturday, and plan to finish the rest this weekend. The toughest part about installing any molding (baseboard, shoe molding, chair rail, crown molding) is getting all those corners to line up nicely. It's common to find walls out of square making it even more challenging. Outside corners have to be miter joints unless you chose to use decorative corner blocks. Inside corners can be miter joints or cope joints. Here's how to cope cut an inside corner and why it's the better choice.
Editor note: This post originally ran after I installed hardwood floors in September of 2008. The topic of cope cutting inside corners has come up a few time recently so I thought it was time to revisit the topic. I've updated the post and added more pictures, and I hope you find it helpful.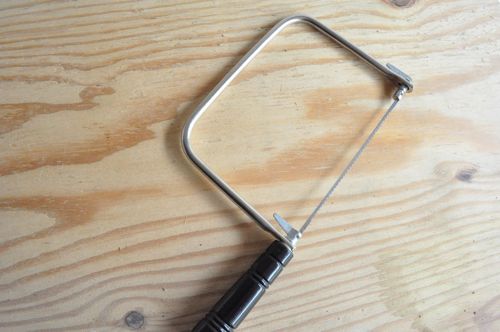 Cope Cutting Baseboard Inside Corners
Cope cutting inside corners takes a little more time and some practice. The benefit is that cope joints better eliminate gaps between adjacent pieces of molding especially if the corner isn't square. Plus, wood that is not fully dried will expand and contract with changes in moisture. If that occurs, cope joints will remain tighter than miter joints.
How to Cut Baseboard with a Coping Saw
If you plan on cope cutting your molding, you'll need to grab a few extra items including a coping saw, sand paper and/or wood file. As one reader points out, a jig saw can be used in lieu of the coping saw when you have the right attachment.
The directions are pretty straightforward but this technique takes a little skill. Practice a few corners before you begin your project, and I'd suggest keeping a test piece nearby.
Step 1: Butt the First Board
Lay your first piece of baseboard in the inside corner. This piece should be cut square (0°) and fit snug against the opposite wall.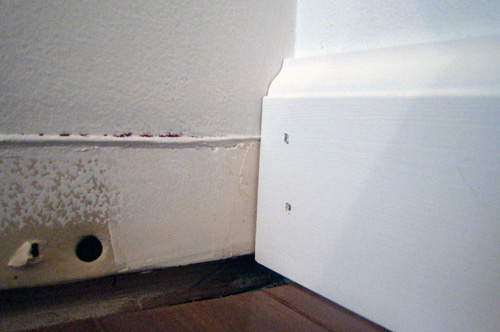 Step 2: Bevel Cut the Second Piece
Take your next piece of baseboard and make a 45° bevel cut with a miter saw. This reveals the profile of your baseboard.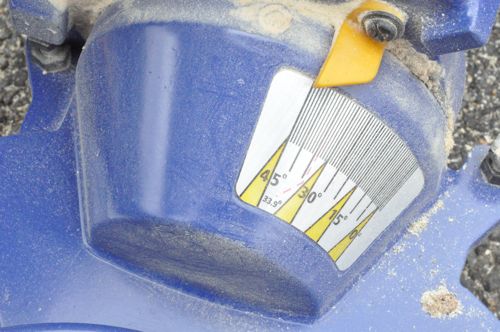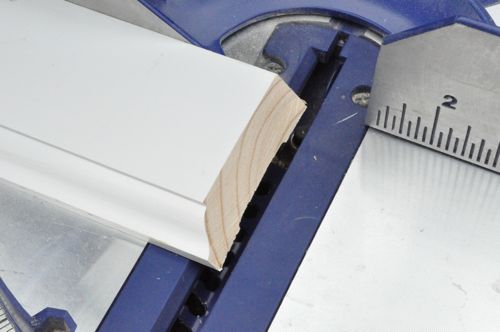 Step 3: Cope Along the Profile
With a coping saw, cut along the profile. Slightly angle the blade so as to cut away more from the backside of the baseboard. Angling the blade will create a point ensuring the baseboard face fits tightly against the adjacent piece.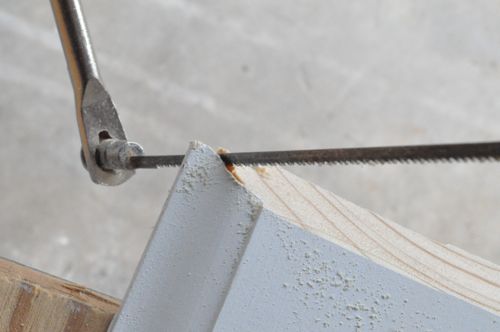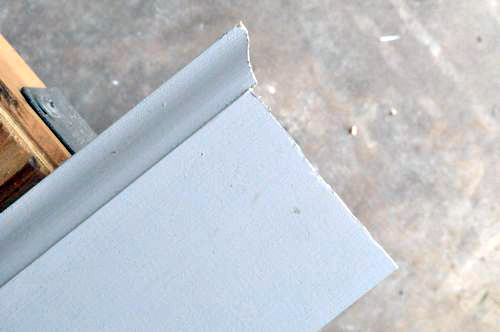 Step 4: Sand for a Tight Fit
Sand the edge and try out the piece. Note any places that need to be sanded or filed down further.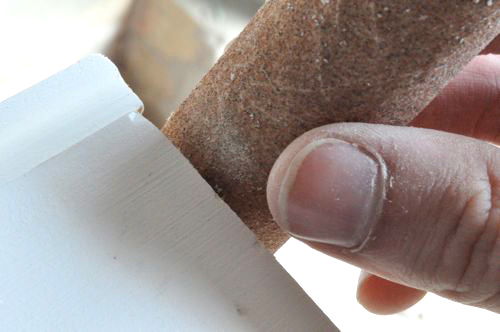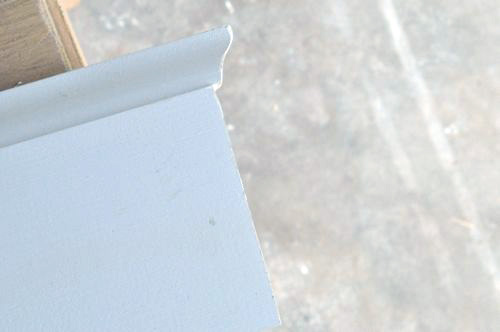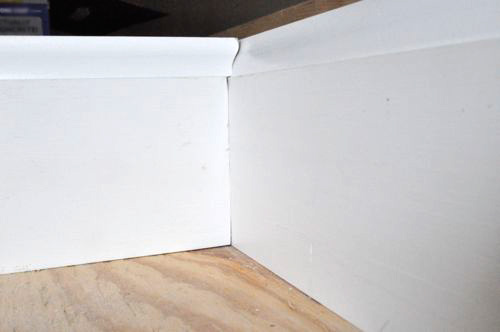 Cope Cutting Tips
There are a few things to keep in mind.
Make sure you account for the 45° bevel when you measure the length. You don't want to go through coping one end to find the other is too short.
If you are right-handed, I suggest moving around the room counter-clockwise (lefties move clockwise). This will orient you more comfortably when using the coping saw.
Some profiles will be difficult to follow with just one cut. Make several cuts rather than trying to twist the coping blade.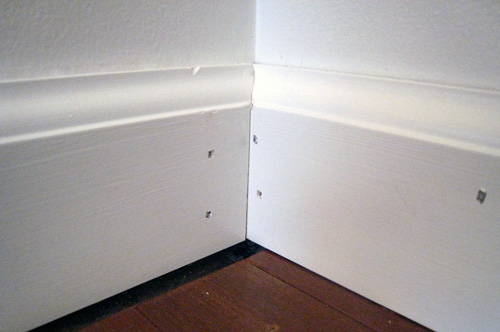 What do you think? Any tips you want to pass along?