This post originally appeared on our tool site, Toolbox One.
Next up we're taking a look at the DeWalt DCF894B4 1/2 in. cordless impact wrench with detent pin anvil. This impact boasts up to 330 ft-lbs of torque with three different modes for various applications. Weighing in under 3.5 lbs, this impact wrench is compact and lightweight. DeWalt also included Precision Wrench Control, which helps to prevent overtightening in forward and fastener run-off in reverse.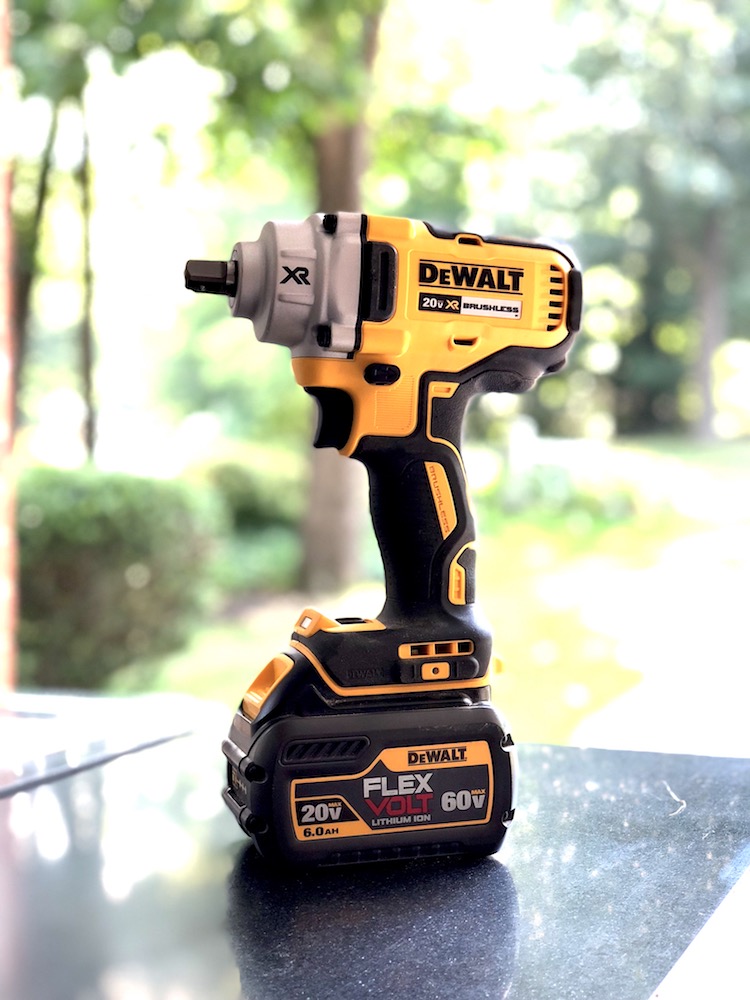 Stuff Lawyers Made Us Say: We're are continuing our partnership with The Home Depot to provide candid reviews of tools from a wide variety of manufacturers. The Home Depot is both providing the tools for free and compensating us; however, the opinions we express here are our own. Remember, we'll always be up-front with you when we're receiving a free product, compensation, or both. And of course, we always strive for objectivity in our reviews.
The DeWalt DCF894B4 is a mid-range impact wrench. It's not designed to put out 700+ foot-pounds of torque so if that's what you're after, consider another model like the DeWalt DCF899P2. Even so, this wrench is great for wheel lugs, concrete anchors, pipe flange and driving fasteners in wood, metal and concrete.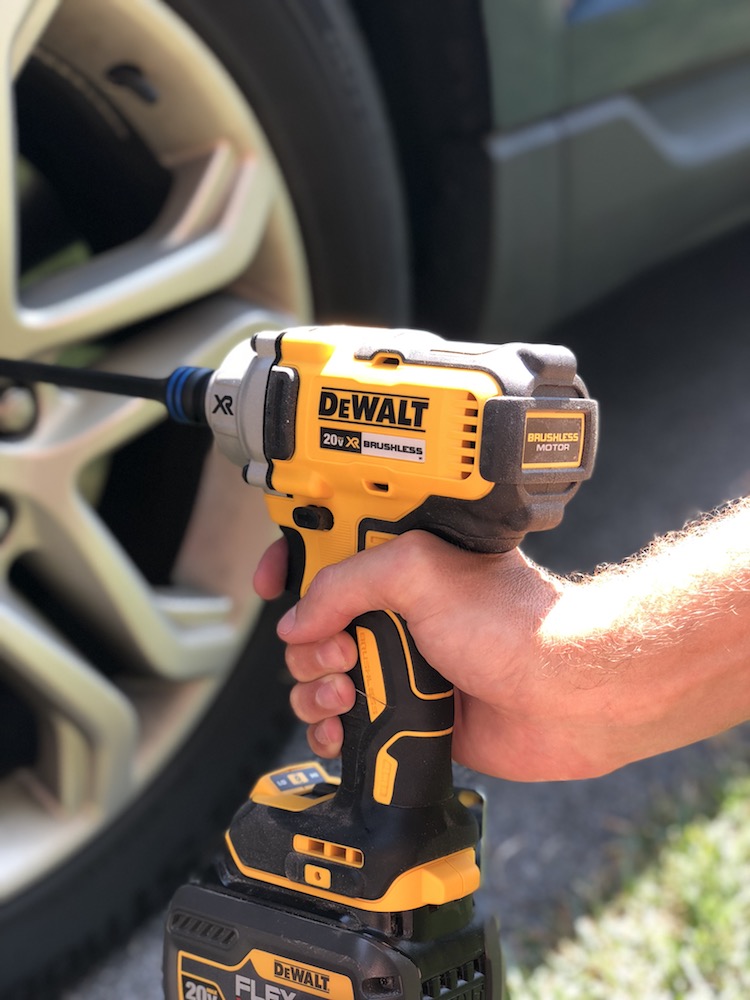 Important Features
The DCF894B4 impact wrench is part of the DeWalt XR Brushless tool lineup. Brushless motors outperform their brushed counterparts in efficiency which translates into longer runtime.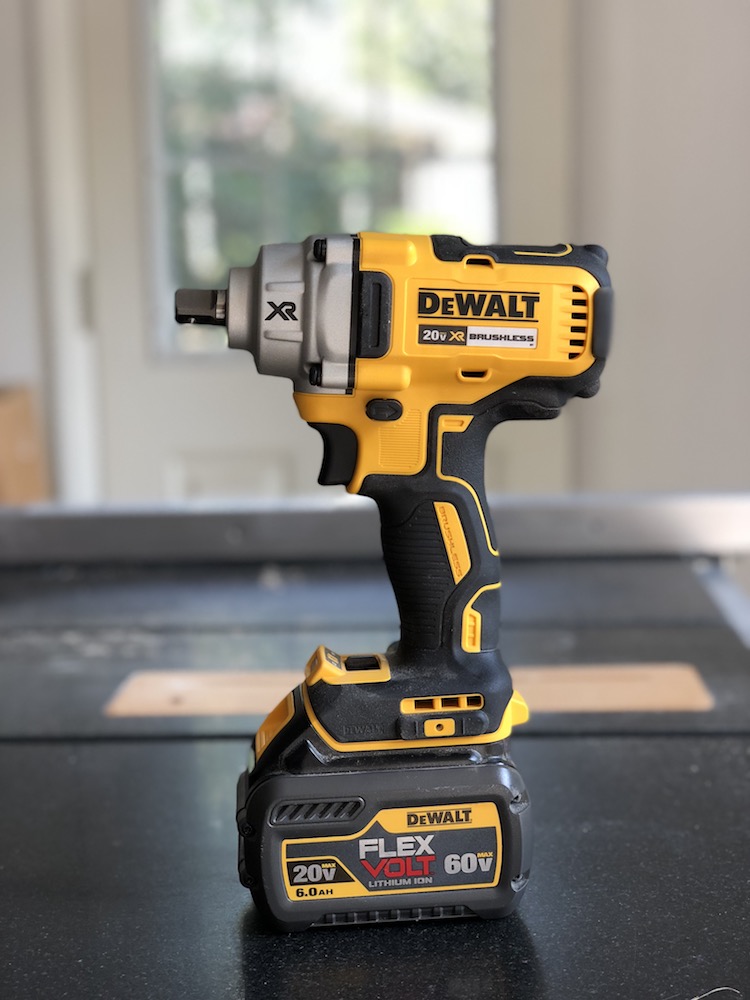 This model features a detent pin anvil. If you prefer the hog ring design, that is available too on the DCF894HB model.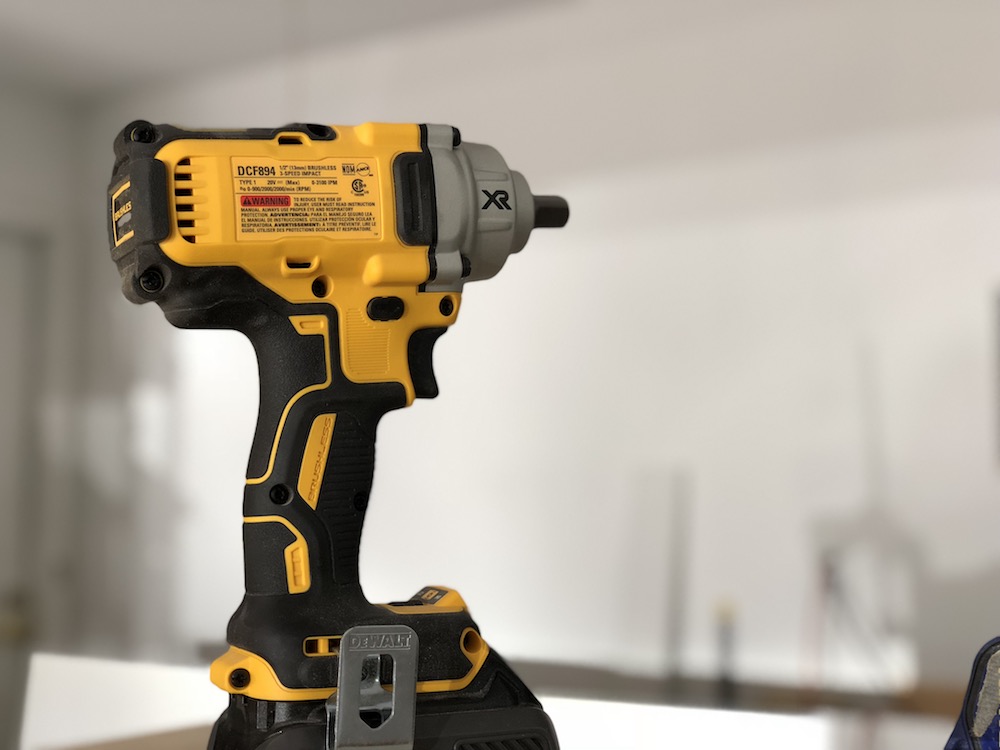 Since this tool is designed for working in tight or awkward spaces, it's great that DeWalt included an LED light near the base. This light activates when you pull the trigger.
There are three mode settings allowing the user to select the best speed based on their application.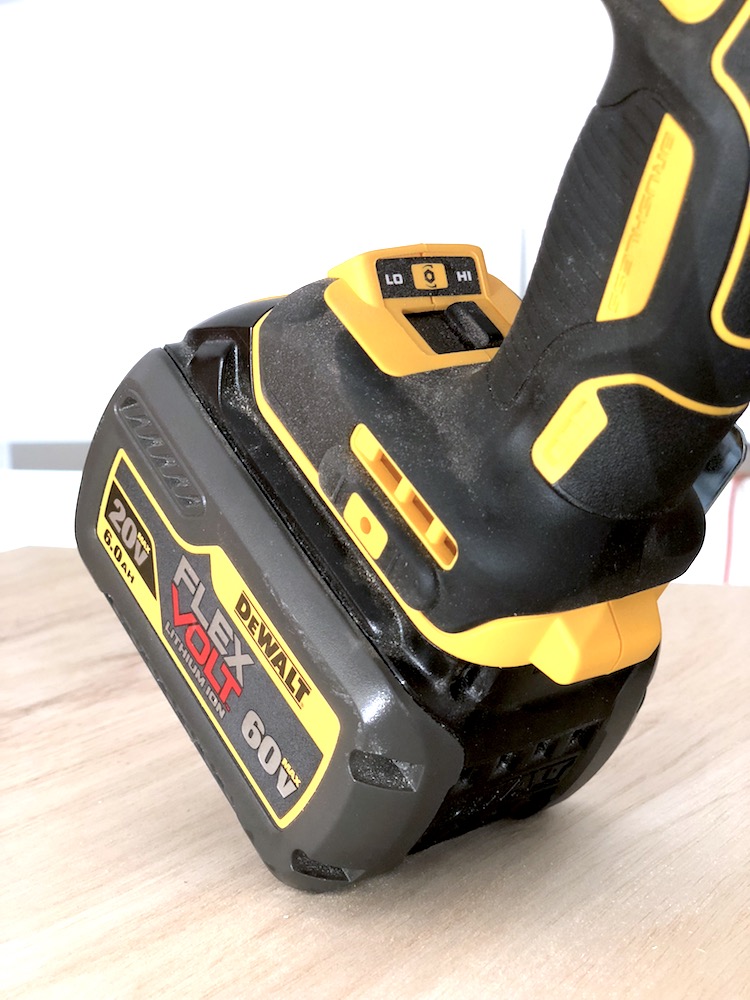 The new precision wrench control feature improves control. When using this wrench in forward, the tool will pause before impacting to help prevent overtightening. In reverse, the tool lowers the speed when a fastener is loose to help prevent run-off.
Specifications
Anvil Size: 1/2″
Impacts/min: 0-3100 IPM
Max Torque: 330 ft-lbs
Weight: 3.48 lbs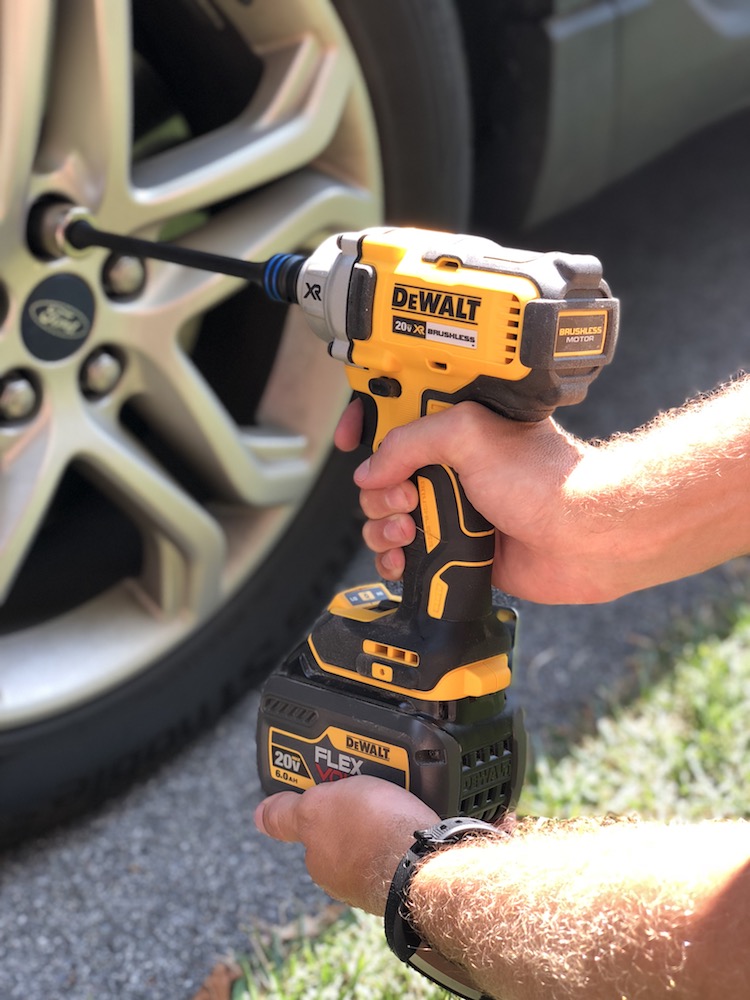 Price and Where to Buy
You can find the DeWalt DCF894B at the Home Depot for $199 (bare tool only). This is a great pickup especially if you've already bought into the 20v MAX battery line, and it includes the DeWalt 3-year limited warranty.