Note: This post from DIY tool reviewer Aaron Talbot first ran on our tool site, Toolbox One.
An angle grinder is one of those tools you didn't know you needed. However, once you own one, you can't imagine not having it. Their versatility can range anywhere from buffing and polishing to slicing through angle iron. Today we're taking a look at DeWalt's 4.5″ 20V Max XR Brushless Angle Grinder as part of our ongoing #THDProspective partnership with the Home Depot.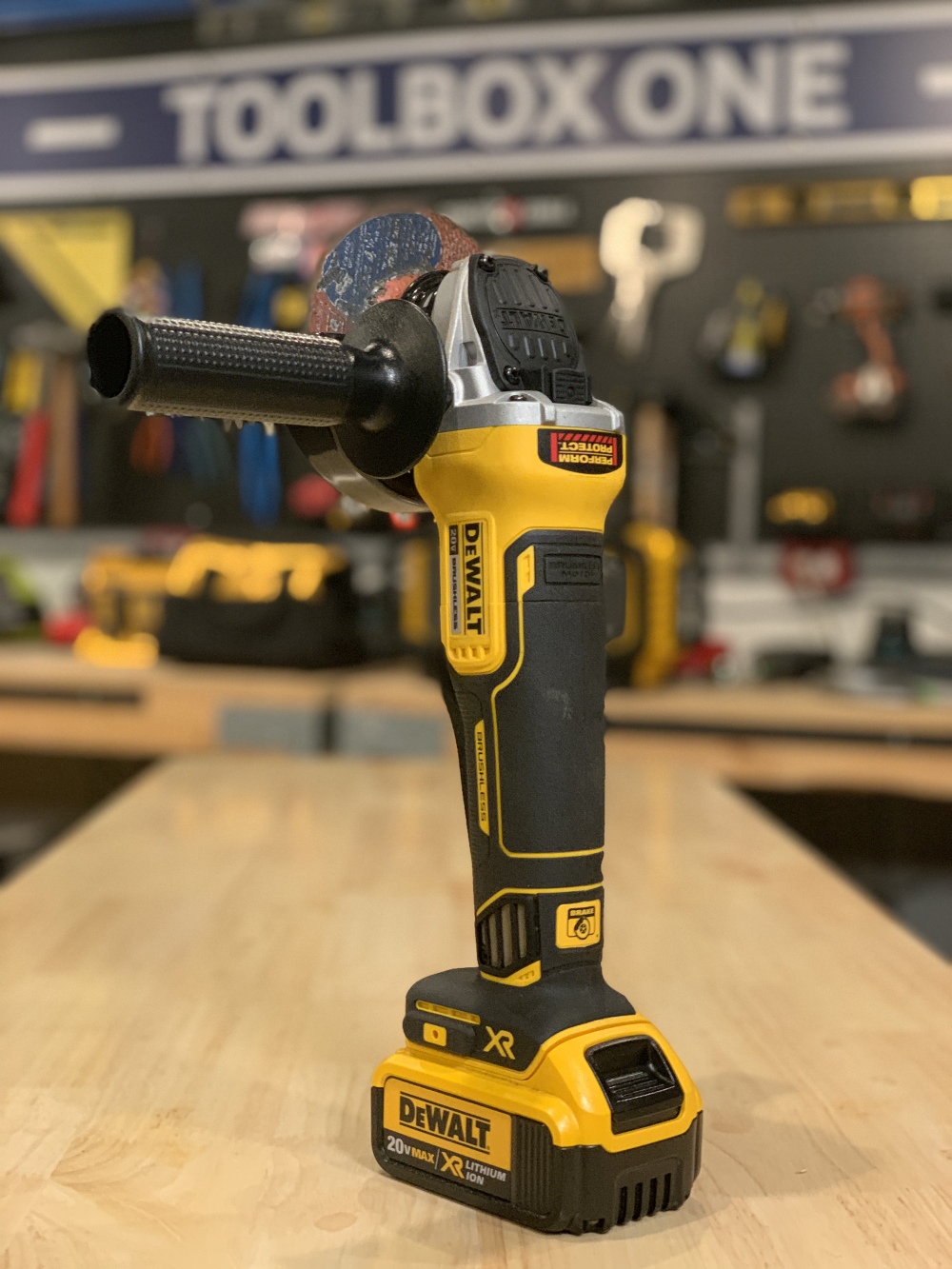 Stuff Lawyers Made Us Say: We're are continuing our partnership with The Home Depot to provide candid reviews of tools from a wide variety of manufacturers. The Home Depot is both providing the tools for free and compensating us; however, the opinions we express here are our own. Remember, we'll always be up-front with you when we're receiving a free product, compensation, or both. And of course, we always strive for objectivity in our reviews.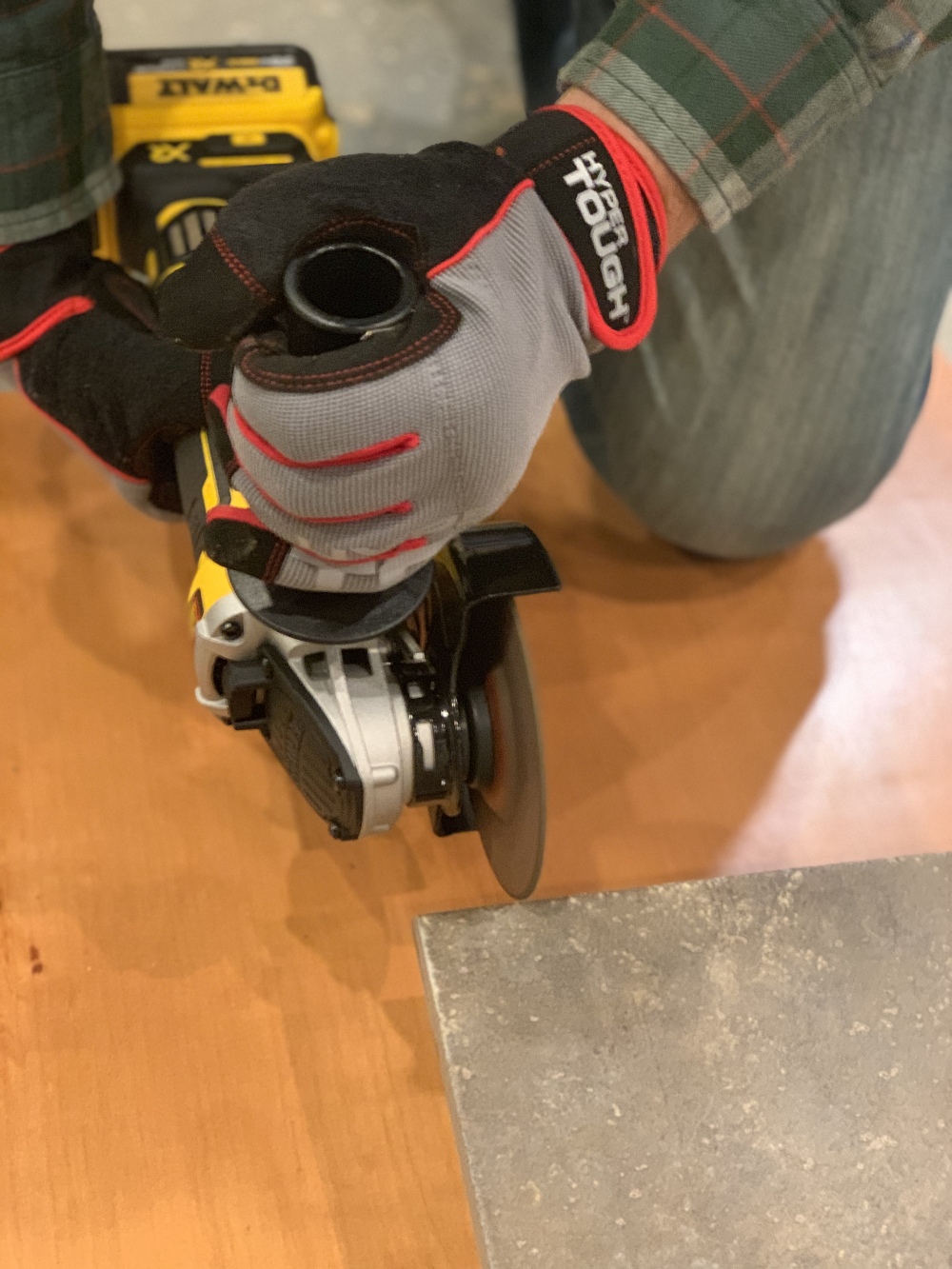 Notable Features of the DeWalt 4.5″ 20V Angle Grinder
Years ago when I worked remodeling, my foreman liked to say, "Almost all power tools have an automatic cutoff. They'll automatically cut off a part of you if you're not careful." Although his advice was somewhat tongue-in-cheek, it's stuck with me all these years later, and it's one of the reasons why I was so excited to see DeWalt put a lot of thought into the safety of this tool.
Brake – After the paddle switch is released a brake completely stops the wheel within about 2 seconds.
E-Clutch – An e-clutch senses resistance in the event the wheel begins to pinch and automatically shuts down.
Kickback Brake – The brake and e-clutch work together in the event of a severe pinch to shut the tool down as quickly as possible, minimizing dangerous kickback.
Safety Paddle Switch – There is a smaller, secondary switch within the paddle switch that must be depressed before the paddle switch can be engaged. The secondary switch is effective, comfortable, and intuitive.
One-Touch Guard – The guard is easily rotated 180° by depressing a small lever and rotating the guard until it clicks into one of the many positive stops.
Reversible Stabilizing Handle – A reversible handle allows both right and left-handed users to comfortably use the grinder.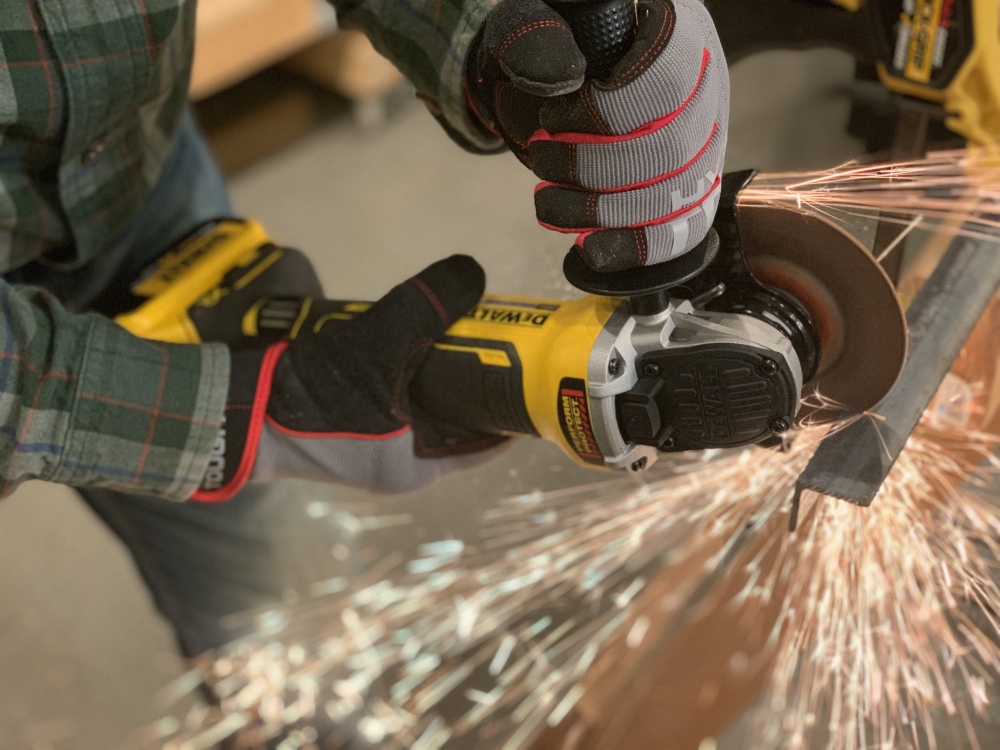 Performance Testing Of The DeWalt 4.5″ 20V Brushless Angle Grinder
While this isn't the most powerful of angle grinders, it really isn't meant to be. If you're going to be using a grinder often, chances are you'll be looking at something larger and more powerful, such as DeWalt's 60V Flexvolt grinders. We put it to the test on some 1/8″ thick 1″x1″ angle iron and it muscled through it without bogging down. This is largely due to the increased power of the brushless motor.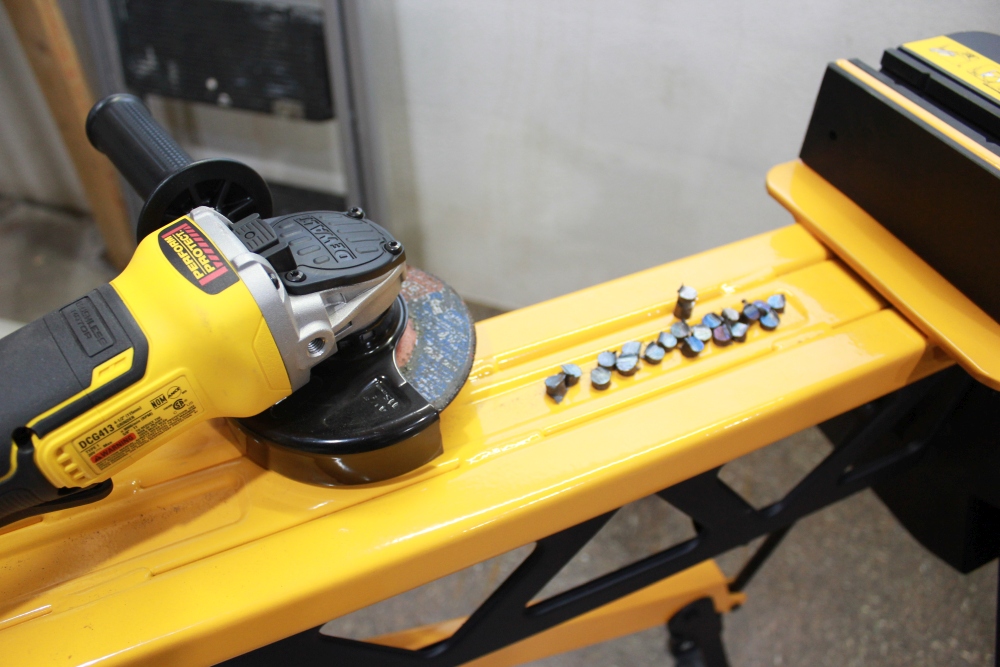 Battery life is typically at the forefront of everyone's mind when it comes to cordless tools. I was curious myself, so I clamped a couple of old 3/8″ galvanized bolts in my jawhorse and went to town with a Freud Diablo metal cutting and grinding hybrid wheel. After twenty cuts using a freshly charged 4.0 Ah battery, I still had two bars showing on the battery. That's pretty great battery life and keep in mind that if you purchase the kit it comes with two 6.0 Ah batteries, which should be plenty of juice for most jobs.
Who's It For And Where To Buy?
The 4.5″ 20V Max XR Brushless Angle Grinder is quite a powerful tool in its own right and is worth serious consideration if you're in the market for a smaller grinder. Engineered with more advanced electronics, the XR line is intended for professional craftsmen and serious DIYers and it showed in our testing. Pricing is right in line with similar offerings from competitors.
DeWalt 20V Max XR Brushless Angle Grinder (DCG413B bare tool) – $169
DeWalt 20V Max XR Brushless Angle Grinder (kit w/ charger, two 6.0 Ah batteries, and soft case) – $296.71
UPDATE: 1/31/19 Check out our quick YouTube overview of the Dewalt DCG413B! Be sure to like and subscribe to be notified when we release new videos.