Thank you so much for joining us at One Project Closer for this DeWalt 60V FlexVolt Brushless Axial Blower Review. This post is sponsored by the Home Depot Prospective Campaign. Post may also contain affiliate links. Opinions are 100% our own, and we appreciate you supporting our site in order to continue to provide free content to our readers.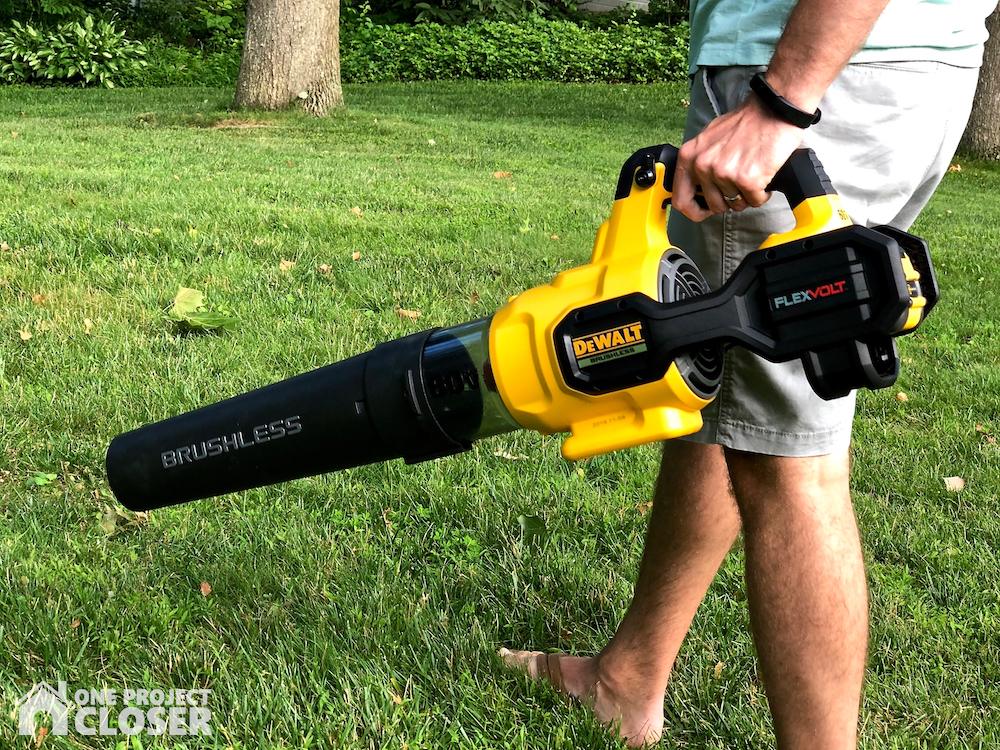 In May of 2019, DeWalt unveiled a new 60V FlexVolt blower kit, DCBL772X1, which includes the blower, 3Ah battery, and charger. This is the next generation of cordless, brushless blowers from DeWalt, and they've improved over the previous model DCBL770X1 in just about every way.
DeWalt revamped this blower to an axial design which means the air intake is in-line with the tool. This is, in my humble opinion, a really good improvement. It's too easy to block a side air intake with your body. Plus, this is a very comfortable and compact design for lefties and righties.
I was really impressed by how much air this blower can move! DeWalt rates this beast at 600 CFM of air volume at 125 MPH. These numbers are an improvement over past generations and about on-par with competitors offerings.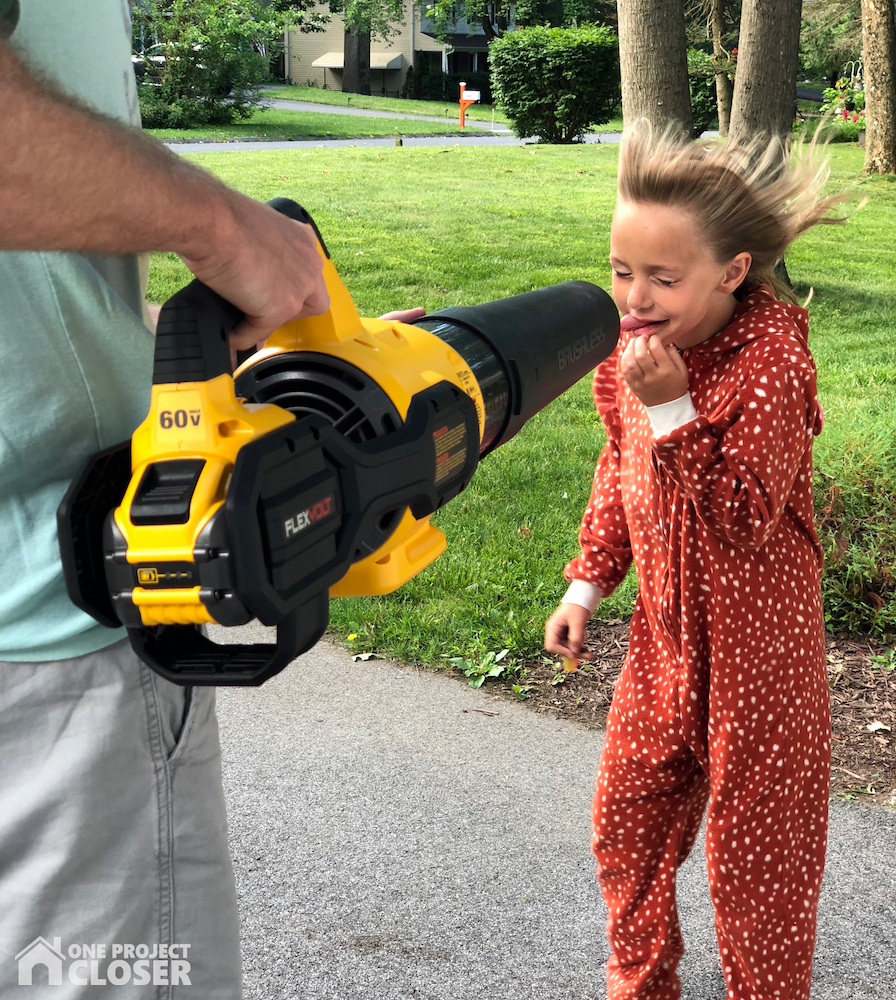 So what are some of the other features? Of course, with battery powered tools, it's instant-on and instant-off. There's no priming the engine or yanking a pull cord. DeWalt included a variable speed trigger which is great when you want to move leaves but not the mulch underneath, and there's a speed-lock lever. With the lever engaged, the blower operates at full power without needing to hold the trigger reducing user fatigue.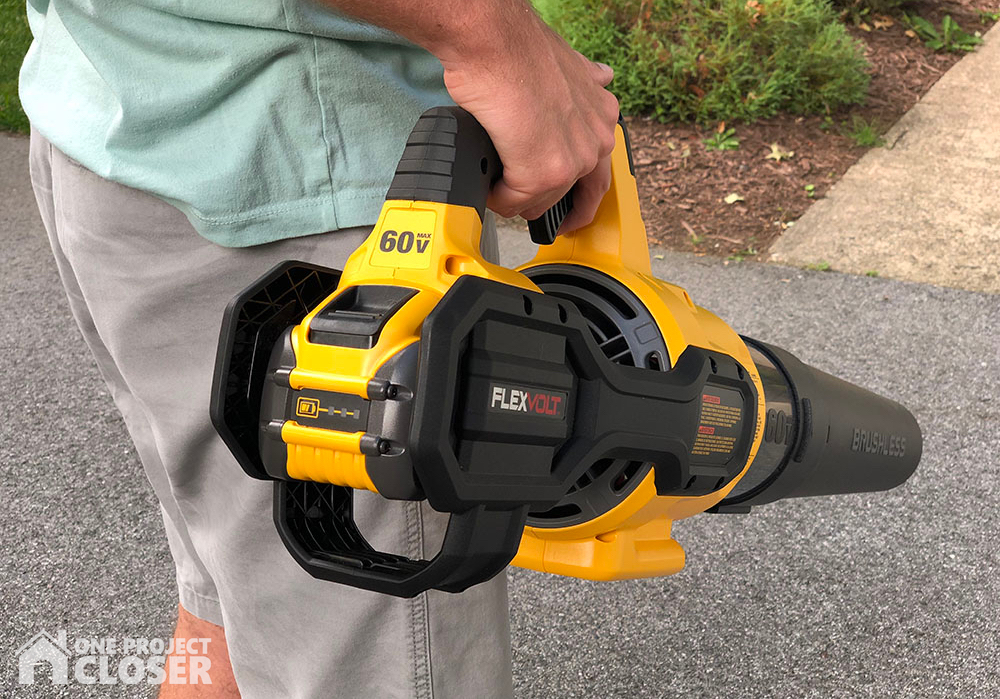 This blower is powered by the 60v FlexVolt battery system, and it comes with a 3Ah battery and charger. The powerful battery combined with a brushless motor provides high power and extended runtime. And if you've got a 12Ah or even a 9Ah FlexVolt, that'll keep you running even longer. However, you're not going to see landscaping crews abandoning their gas blowers just yet.
Weight comes in at 9.1 lbs, and I can't find a noise rating.
So let's talk price! The DCBL772X1 kit is currently available at The Home Depot for $269, and again, that includes the battery and charger. So far I haven't seen a bare-tool offering. This price is competitive with similar blowers, and, as it happens, the same prices as the previous generation DeWalt blower.
Want more? Check out Ethan and Fred in this DeWalt 60V FlexVolt Brushless Axial Blower Review!