Who doesn't love DIY baby gifts and printables? I certainly do! Me and a bunch of bloggers have gotten to together to celebrate some fabulous girls who are having babies in the very near future. Since we're bloggy buds, what better way to celebrate than a virtual baby shower!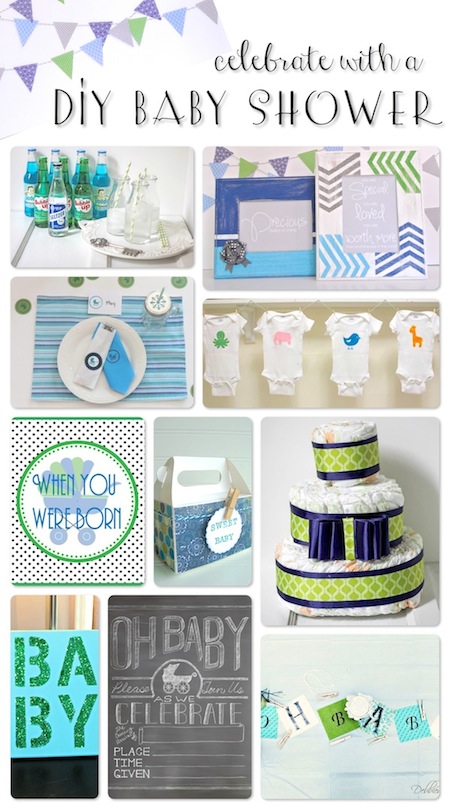 I hope you'll love all the DIY baby gift ideas and also visit our expectant moms to say "congrats" and show some love. Congrats to Jacque @ The DIY Village, Courtenay @ The Creek Line House, Laura Beth @ A Step In The Journey, Jenny @ Birds And Soap!!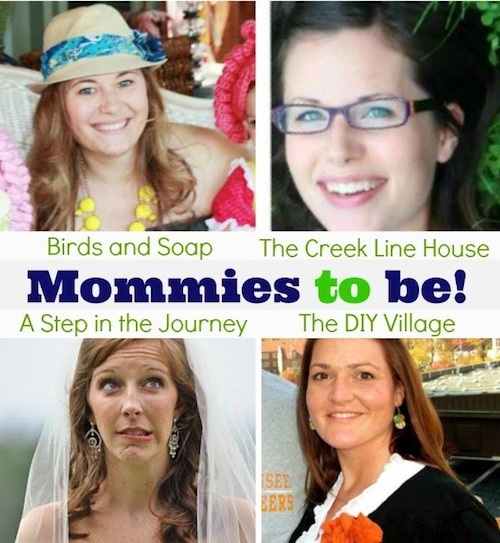 At the end of this post you will find all the other fab DIY baby gifts for our virtual shower.
Wooden Frames with Stencils & Paint
I love painted frames and they are often my go-to DIY baby gift, and this virtual shower was no different.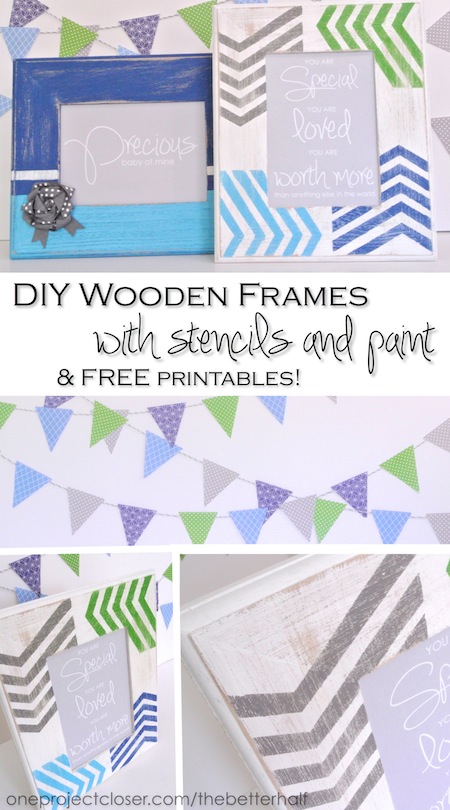 I started with some cheap-o unfinished frames from Michael's and my fabulous new stencils and multi-surface craft paint from DecoArt…have I mentioned how much I love them?
I worked my magic with the stencils and paint, waited for them to dry and then distressed them with a sanding block. The one striped frame looked a little plain so I added a DIY fabric flower (because, why not?).
And it was that easy! (I also whipped up some cute bunting using scrapbook paper and baker's twine just to be cute)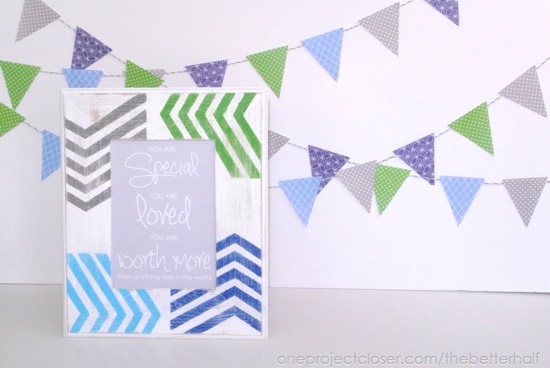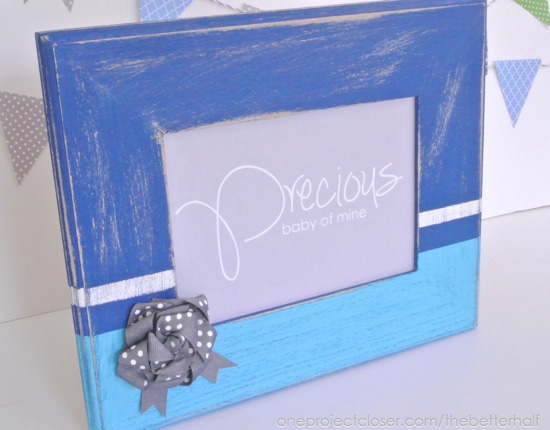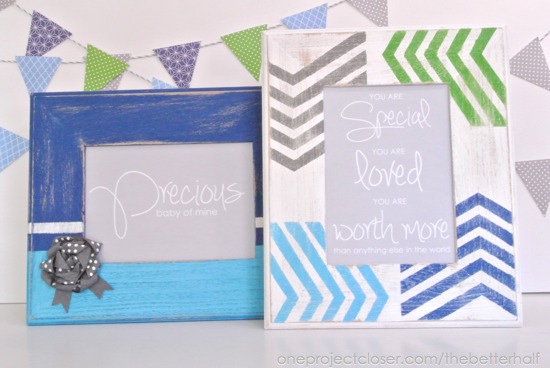 Precious Printables
As I made the frames, I obviously thought about what to put in them and then it struck me. Growing up, every night before bed, my parents would tuck me and say, "You are precious. That means you are special, loved, worth more than anything else in the world." And now, as I tuck my own children in to bed, I say the same thing. I hope these babies being born know (I mean, KNOW) that they are precious and remember that as they go into the world, hopefully with confidence and kindness!
So here is my printable message for all those babies being born to these fabulous women. (right lick the image to save and then print)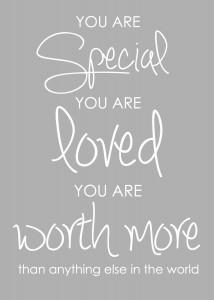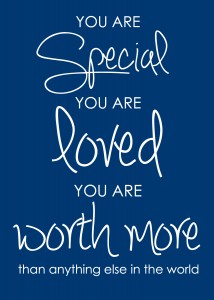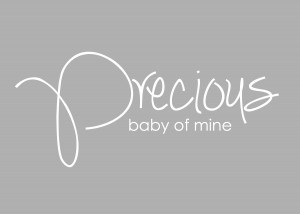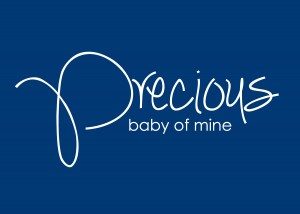 Need More DIY Baby Gift Ideas?
Here are some more amazing ideas from some good bloggy friends. Click on the picture to visit a full tutorial.

What do you think? What are you favorite DIY baby gifts?
As always, thanks for reading!