"5 Minutes or Less"  is an on-going series dedicated to quick and fun crafts and DIY projects that you can do in five minutes or less. This segment came to being because in our busy life it was difficult making the time for the involved and time-consuming projects that I love. We would love to feature your ideas too, so don't forget to take lots of pictures of your next "5 Minutes or Less" DIY and send 'em our way!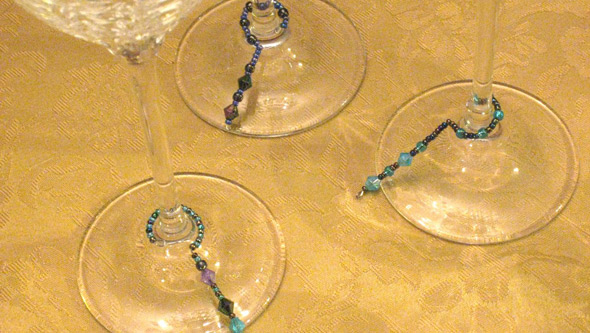 Making your own wine glass charms (also called markers) is a great 5 minute do-it-yourself project. Wine glass charms are a simple way to accent each glass and differentiate between them. This is an easy task that you can tackle yourself, or turn into a fun group activity. For example, I recently helped with a wine themed bridal shower and this was one of the activities.
Materials to Make Your Own Wine Glass Charms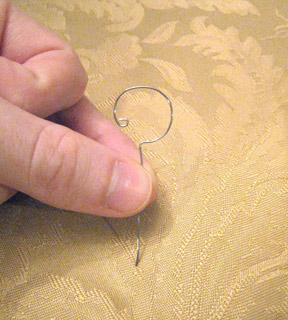 Here are the tools and materials to make your own wine glass charms:
Memory wire
Lots of colorful beads
Wire cutters
Round nose pliers
How to Make Wine Glass Markers
Step 1: Begin by measuring about 3 ¼" of memory wire. Be careful as the ends can be sharp and it's easy for tiny shards to go flying.
Step 2: Using the pliers, make a tiny loop that will serve as an end cap.
Step 3: Bend one end of the wire into a semi-circle (see picture) that will slip around the stem of the wine glass.
Step 4: Thread on the beads.
Step 5: Curl the open end into a tight loop to act as the other end cap. Bend the wire so that it tightens the beads, closing up any remaining gaps.
Tips
Try to select different color themes for each marker so they are all unique and easily recognizable.
Consider table cloth and napkin colors so your markers will complement
What do you think? Have you ever made wine glass charms?