Thank you so much for joining us at One Project Closer for this tutorial on DY Car Maintenance: Oil Change tips and tricks. This post is sponsored by the Home Depot Prospective Campaign. Post may also contain affiliate links. Opinions (and typos) are 100% our own, and we appreciate you supporting our site in order to continue to provide free content to our readers. Professional auto mechanics may have a different way of completing this project – this advice does not replace common sense or the need to consult a professional. DIY at your own risk.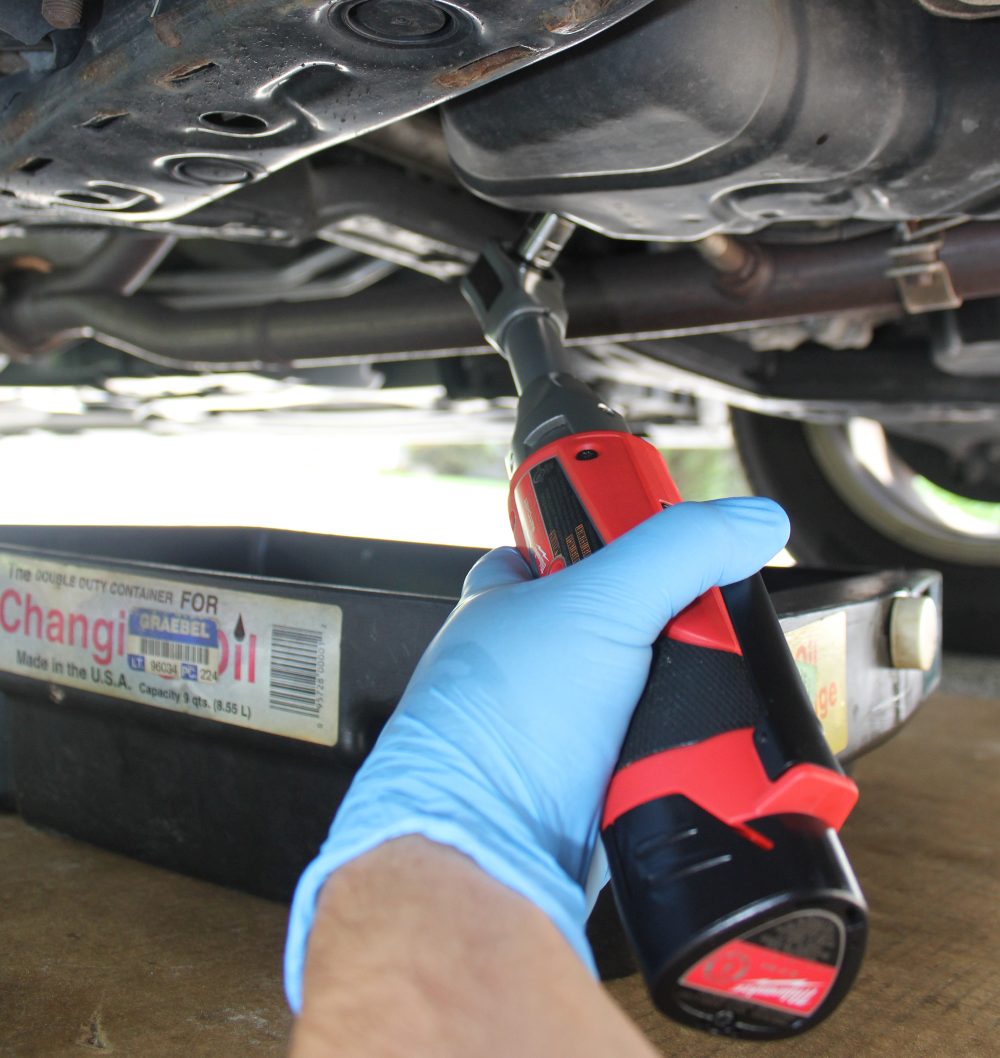 If you haven't ever changed the oil on your car before, this is a great project for the beginner Car DIY. Be sure to check out my previous article first if you're unfamiliar with the basic process of changing the oil in a vehicle. Now for a few oil change tips and tricks!
Tip #1 – Save Those Containers
I briefly touched on saving your oil containers to store your spent oil for delivery to a recycling or disposal facility. However, other plastic containers can work just as well, and if you buy in bulk like our family does, chances are you have plenty of them to choose from.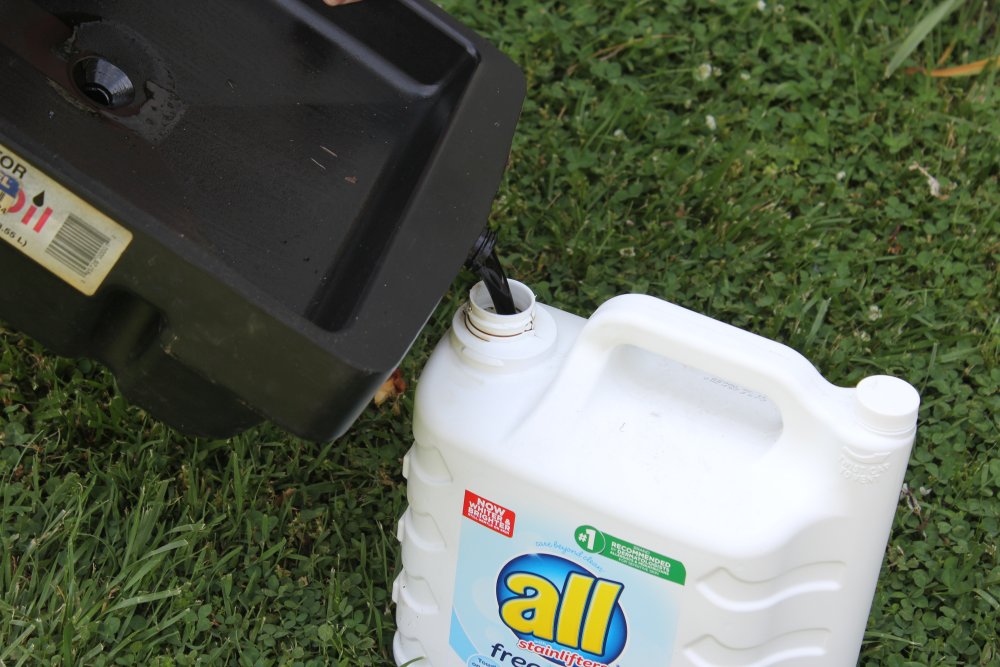 Tip #2 – Wear Gloves
That may seem like a silly tip, but I honestly hadn't thought of it until someone else suggested it to me years ago and it makes cleanup so much easier because no matter how meticulously careful you are you will get some oil on your hands.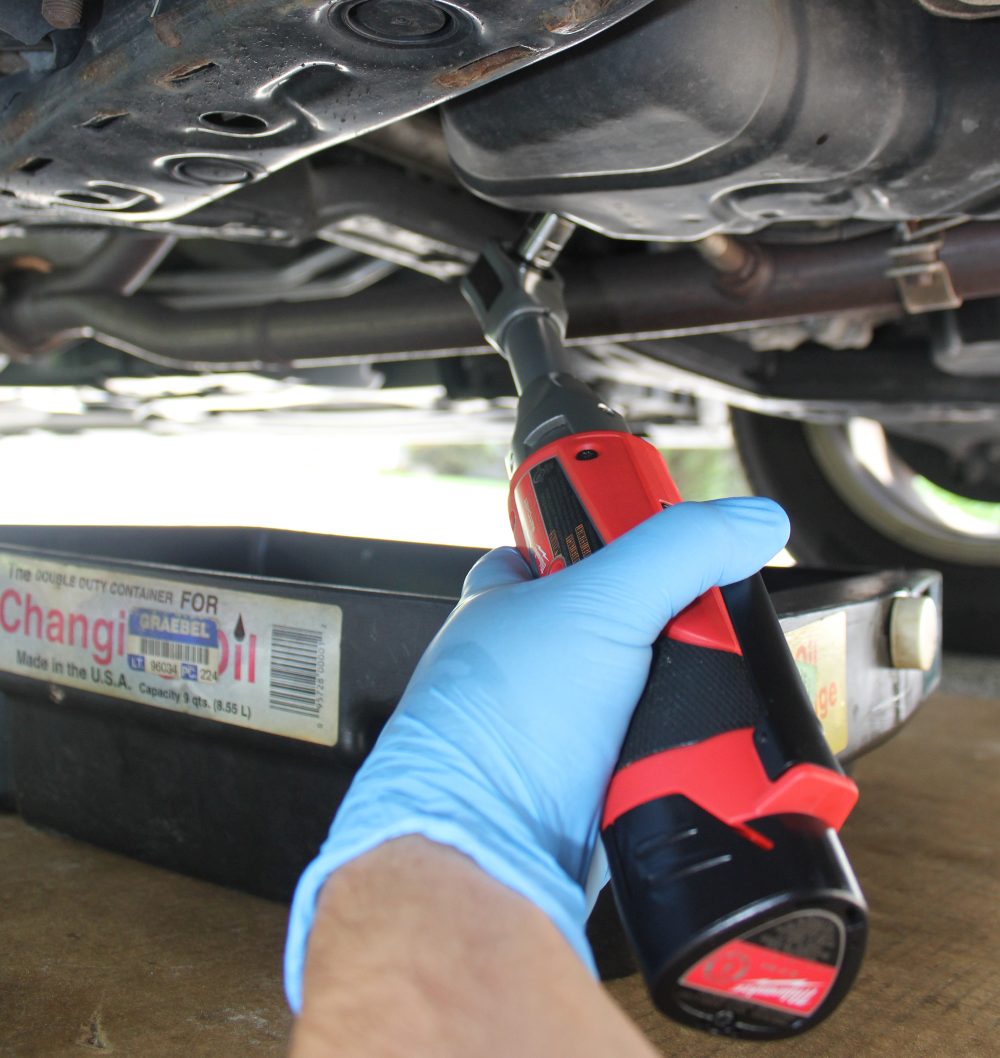 How Does The Wrench Perform?
Here you can see I'm using the Milwaukee M12 FUEL long-reach 3/8″ ratchet to loosen the oil plug nut on the oil pan. Measuring a total 11.5″, this tool really shines for jobs like this, where using a traditional wrench is a stretch and quite awkward to get enough torque on a bolt. With a max 55 ft-lbs of torque, the Milwaukee wrench is on par with it's more cumbersome pneumatic competitors. If I have one complaint, it's that the tool feels heavy in the hand, though not ergonomically uncomfortable. Having said that, the reason it is so heavy is because it's built to last with metal internals that are sure to give you several years of reliable service. The power trigger also has good feedback and is progressive, meaning the more you pull it down, the faster and more forceful it moves. Forward and reverse are adjusted via a traditional switch on the head of the wrench. Overall, I was impressed with the quality of the wrench and could definitely see using it for many projects in the future.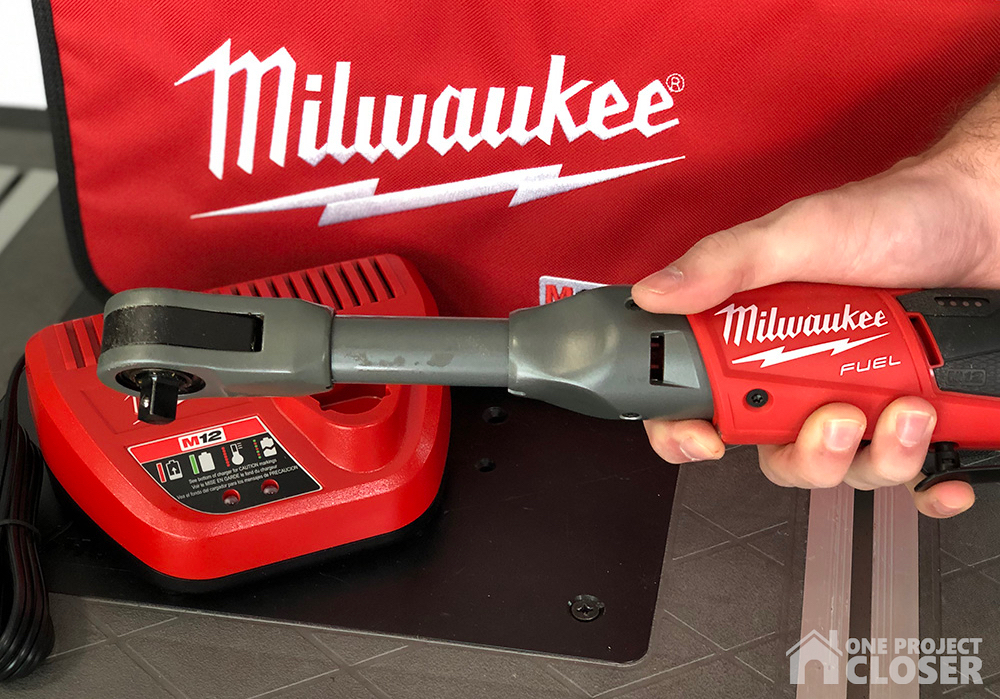 Tip #3 – Quality Matters
I know at least part of the reason you've chosen to change your own oil is to save money, but please don't cheap out on oil and filters. Choose a brand name synthetic oil and your engine will thank you with increased performance, economy, and longevity. For oil filters, I prefer to get the OEM filters from the dealer. Call around or search the internet though because like everything else at car dealerships, prices vary widely. I tend to stock up so I don't have to visit the dealer every time I need to change the oil.

Tip #4 – Use the Doohickies
Yes, that's the official technical term. No, please don't fact check that. In all seriousness though, if your vehicle has a cartridge style oil filter and you follow my above advice regarding OEM filters, chances are it will come with a little plastic drain (doohickey). There will be a smaller cap on the end of the filter housing that is typically removed using a 3/8″ ratchet wrench or a hex wrench. Remove this and then clip the drain into the exposed hole. Doing so releases an internal spring valve that allows the oil to drain out of the housing before removing it completely, which equates to less mess. When you pull the drain out it will pull the rubber o-ring seal out with it. Not to worry, this is intentional and your new filter comes with a new one you should use anyhow.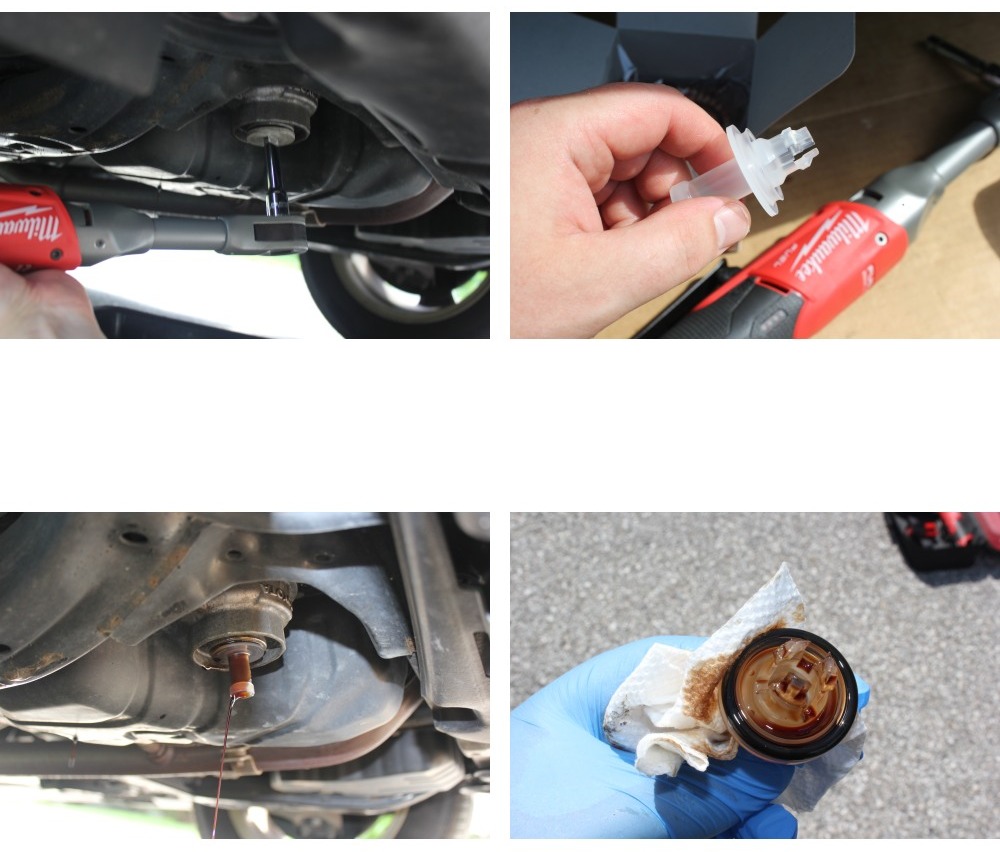 Tip #5 – Oil Your Seals
The new gaskets / o-rings on your oil filter will seal better with a little lubricant. Dip a clean finger into a container of new motor oil and rub the oil on the new seals before installing them.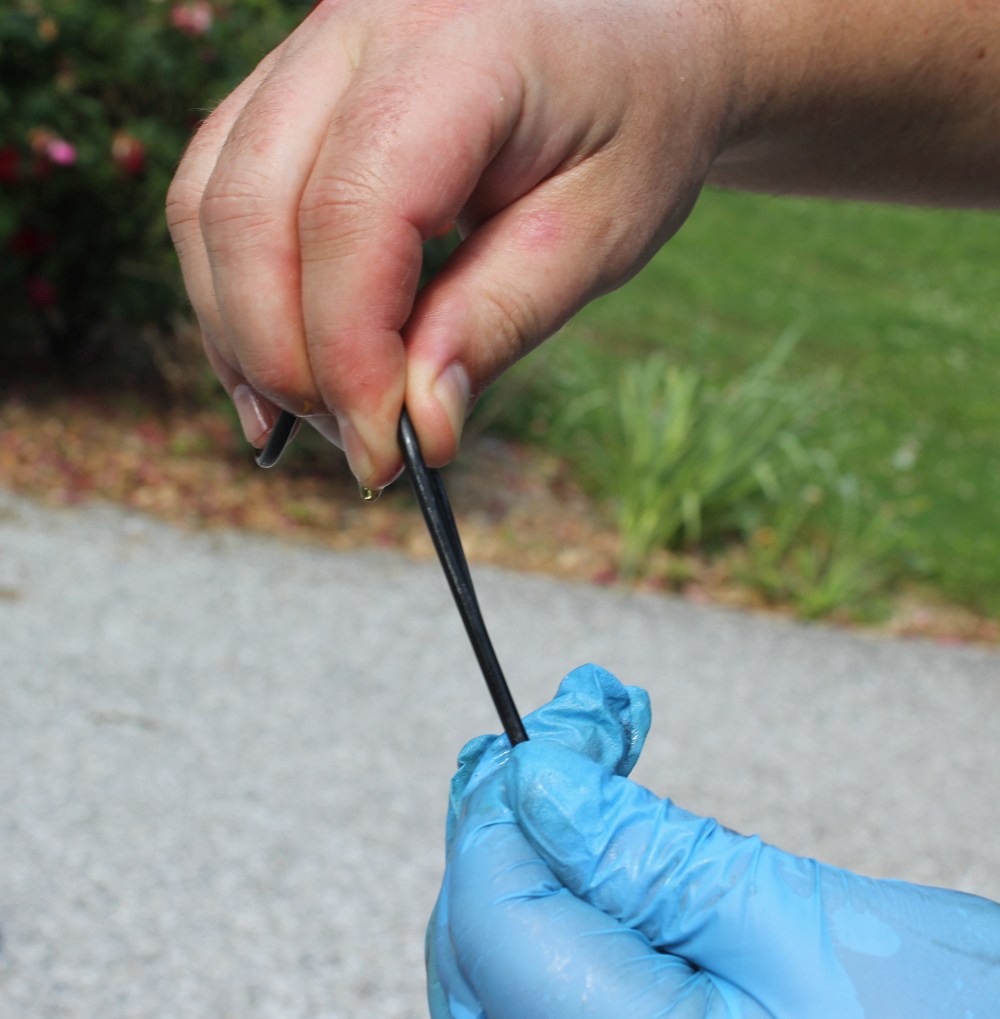 That about sums it up for my oil change tips and tricks. I'd love to hear some of yours!