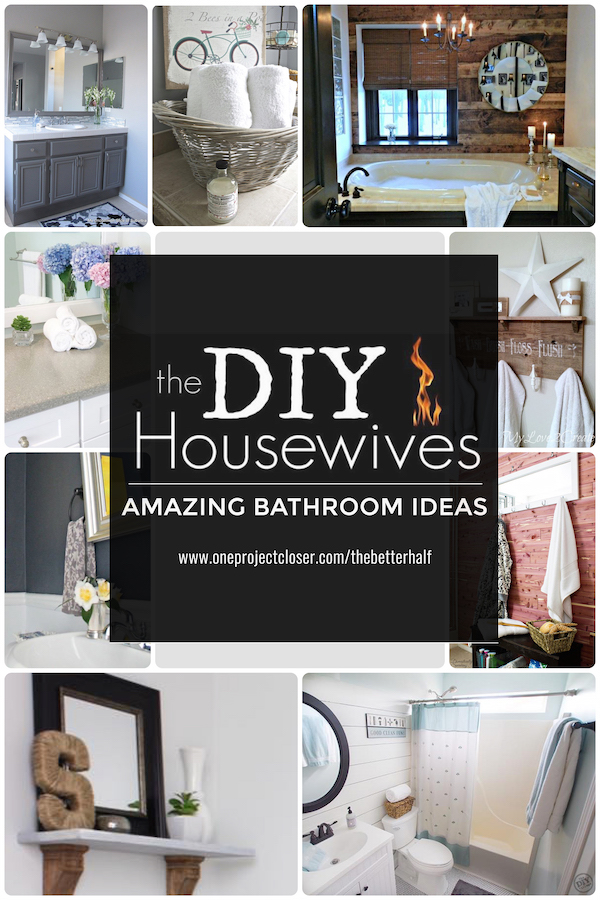 Hooray for tons of amazing bathroom ideas and inspiration!! It's a new month, and that means a whole new month of DIY inspiration with the DIY Housewives! We are so excited to bring you a wonderful collection of DIY, recipes, decor, and project inspiration each and every month! Meet the gang –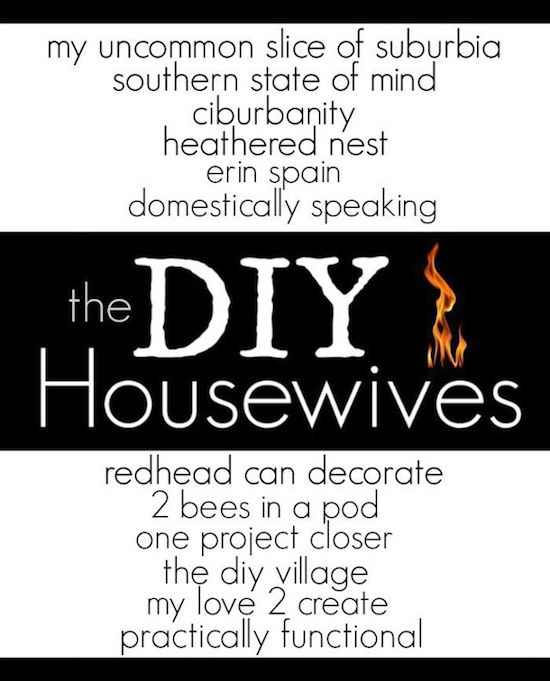 Bathroom Inspiration and Ideas
That's right – this month is all about the bathroom! Its a little room that makes a big statement, and makes for a smaller scale DIY project than kitchen or big flooring projects. We remodeled a bathroom last year and I have so much enjoyed the fruits of our labor and it will make a big difference when we go to sell our home one day too! Thanks for visiting and we hope you're inspired and come back each month for more!
What do you think? What is your favorite of these amazing bathroom ideas?
As Always, thanks for reading!

Don't forget to check us out on Facebook, Instagram, & Pinterest!