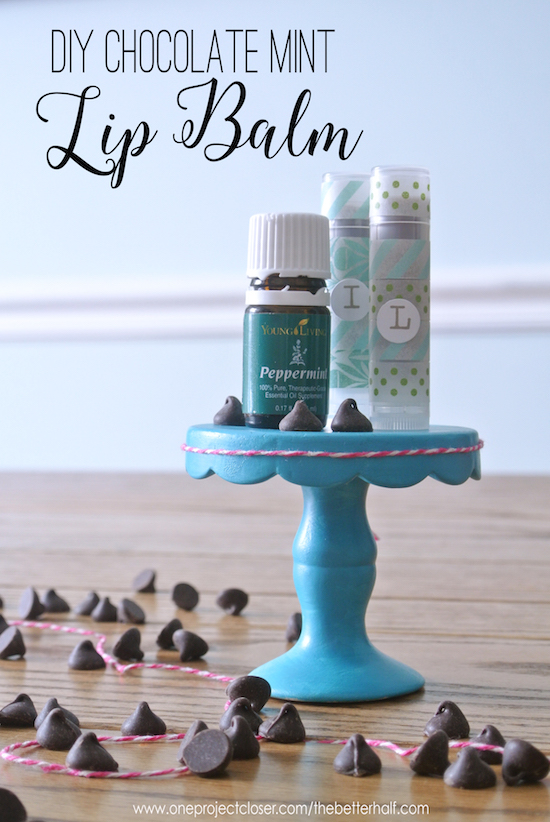 In my house, we go through a lot of lip balm. I mean, a lot. I'd like to blame it on the kids and their over-extending of the stick into the cap, but I am just as guilty of accidentally putting them through the wash and dryer. Not to mention, I'd often end up grabbing one of Izzie's HelloKitty cheapo lip balms out of desperation, which just made my lips feel even more chapped. Argh.
The sheer volume and expense for quality lip balms seemed a bit ridiculous! So, I made my own DIY Lip Balm and it was so so easy, and for under 50 cents per stick.
If love your EOS, you can easily use this recipe to refill it. I love this printable for a last minute lip balm gift from Tried & True!
I decided to make this DIY Lip Balm batch using chocolate and Peppermint Essential Oil, but I also really love using other Essential Oils like, lemon (and honey), orange, vanilla, or Thieves. Thieves is a special Young Living Blend that smells like FALL!! Yummmmm, all that cinnamon and clove.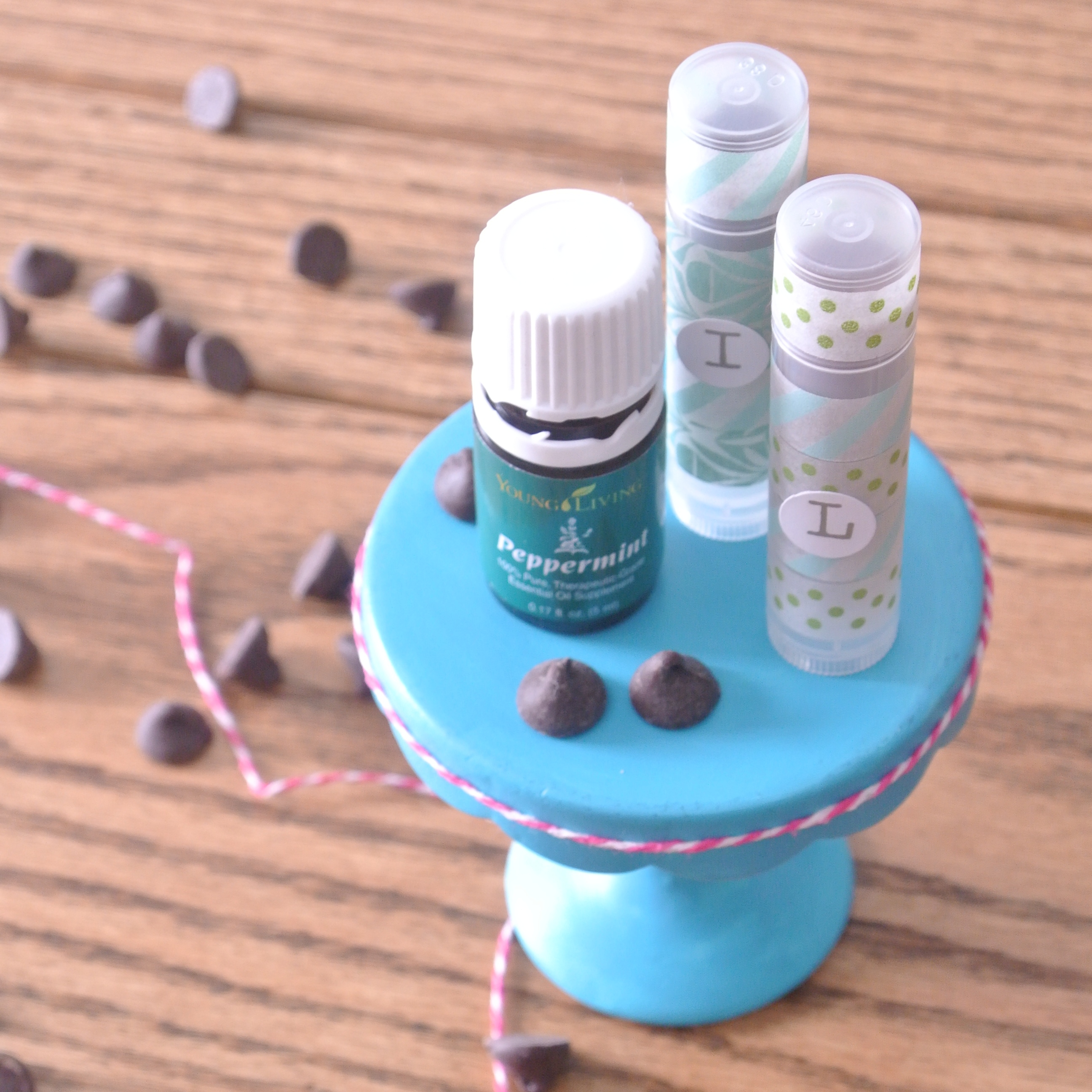 Chocolate Peppermint Lip Balm
2014-03-18 20:26:58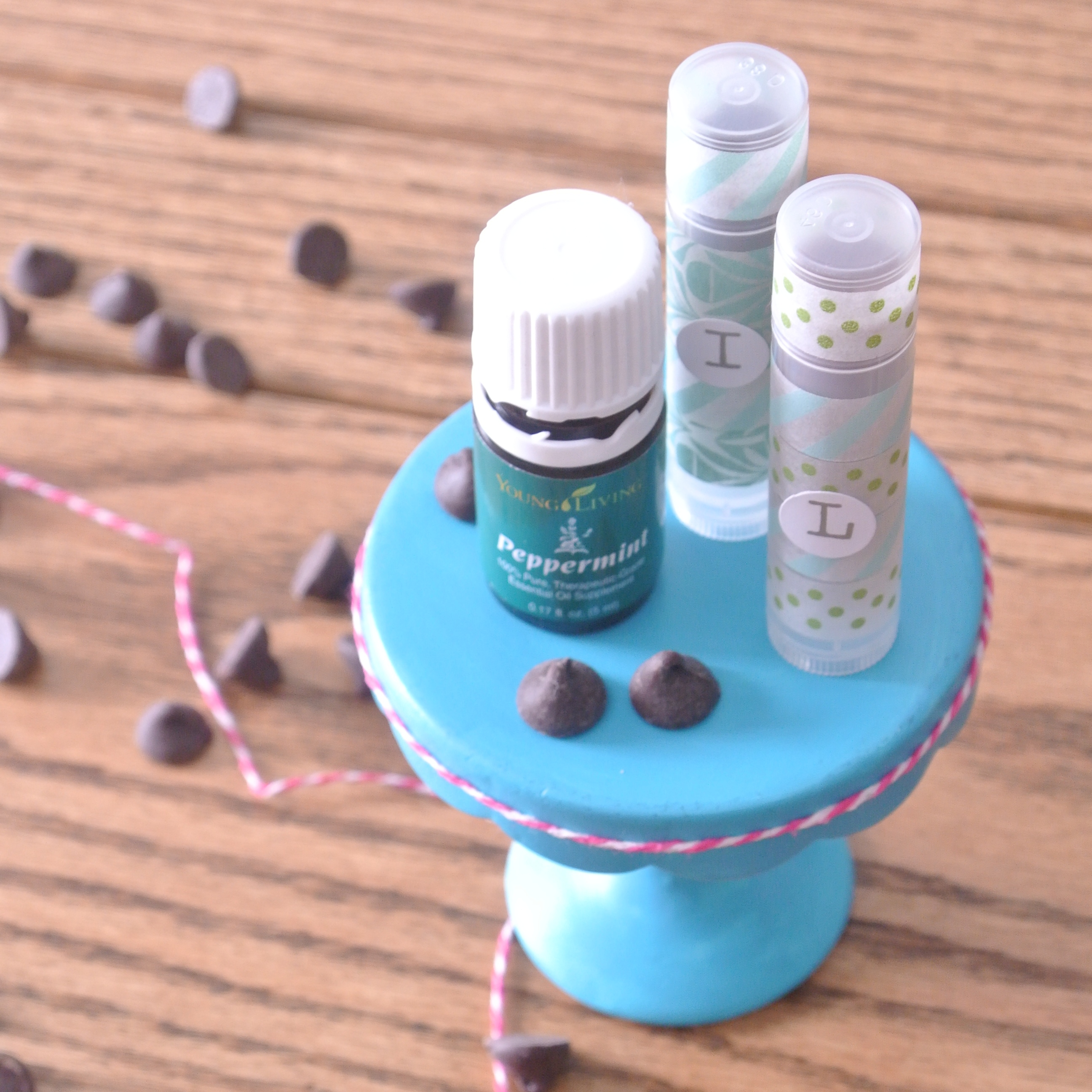 Ingredients
5 Tablespoons Coconut Oil
3 Tablespoons Beeswax
12 Drops of Young Living Peppermint Essential Oil
1/8 - 1/4 teaspoon Cocoa powder
Instructions
Melt Coconut oil and beeswax in a glass, pourable measuring cup in the microwave. Once clear, stir in Essential Oil and Cocoa Powder and pour into empty lip balm tubes.
Move into a cool space and let sit for several hours.
One Project Closer https://www.oneprojectcloser.com/
*Side note: I bought the empty tubes for $0.14 each at Bulk Apothecary and got the beeswax from Amazon.
Once I made the lip balms, I decided to personalize them a bit, partially because the girls like them to be pretty and also because I want to be able to tell them apart without the girls fighting. I grabbed my wash tape and some cute letter stickers from the Target Dollar Spot and got crafty! Wouldn't a few lip balms and a bottle of Peppermint Essential Oil make a great Easter gift or hostess present?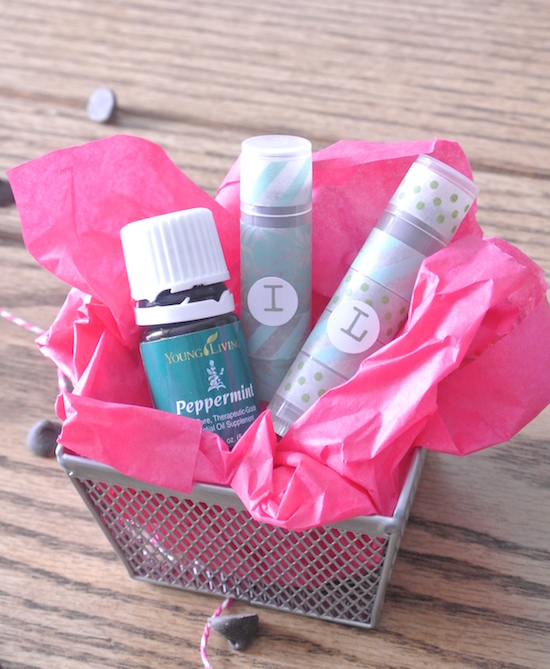 If you love Essential Oils or are thinking of getting started, Young Living Offers an AMAZING kit at an even better price. Feel free to email me at <jocie@oneprojectcloser.com> if you want more info, to purchase The Premium Starter Kit, or even become a member of my team!
What do you think? What flavor are you dying to try?!?
As always, thanks for reading!
Don't forget to check us out on Facebook and Pinterest!
These statements have not been evaluated by the FDA. Products, ideas and techniques mentioned are not intended to diagnose, treat, cure or prevent any disease.