Where my ladies at??? This post is for you! I've got an amazing Galentine's Day Giveaway at the end of this post just with you in mind, so be sure to read to the end! Plus I'm going to show you how to make these adorable DIY Personalized Jewelry Boxes. I made them for my daughters, but for only $3 you can make one for yourself and all your girl friends! And don't worry its not hard or expensive – I made them for under $5 each and in less than 15 minutes. PLus, I have beautiful hand lettered printables for you to use, so you don't have to do THAT yourself!
And while we're talking Galentine's Day, if I don't say it enough, now is the right time to say it. Thank you! Thank you for your kindness and encouragement! You taking the time to read, comment, follow, pin, ALL OF IT! It matters. I appreciate the friendship and support, even if it is from afar. The internet is not always ind, but my readers are the best. Unkind words are rare around here. So thank you for being you and sticking around!
DIY Jewelry Boxes
First up, here's a list of materials you will need for these DIY Personalized Jewelry Boxes. I've linked them up on Amazon, so you can easily order them for yourselves. (These are affiliate links, which means I will receive a very small portion of your purchase. Thank you so much for supporting us!)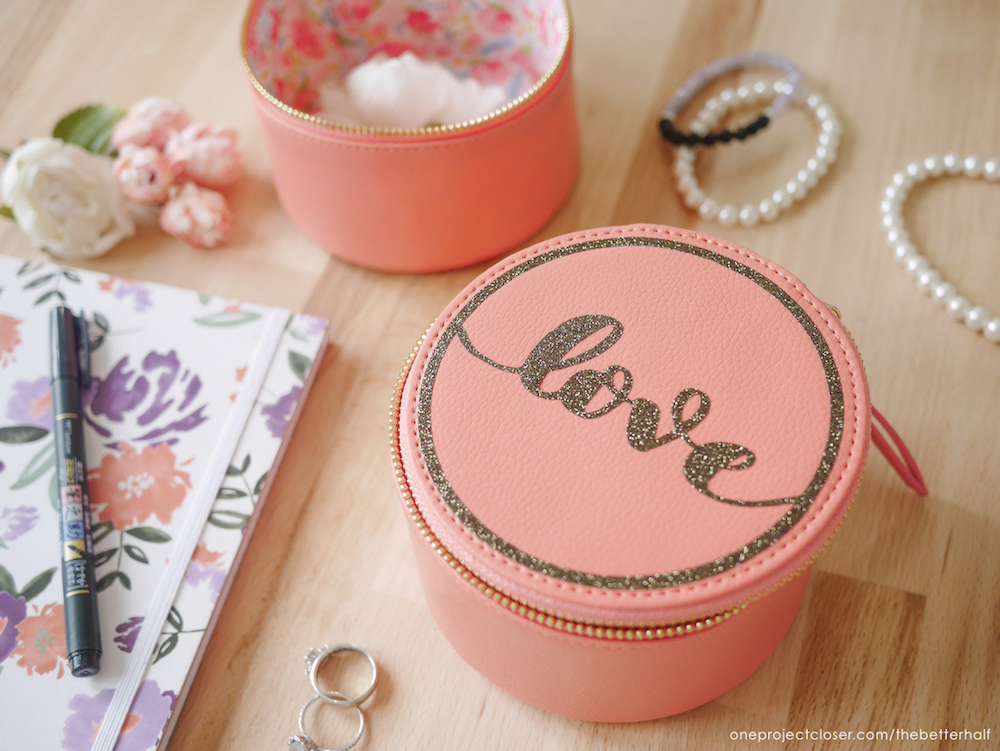 Materials Needed:
[amazon_textlink asin='B071KTKPGW' text='Heat Transfer Vinyl' template='ProductLink' store='opcwp-20′ marketplace='US' link_id='4885b75b-0e82-11e8-afb7-2d6ae69edeff']
[amazon_textlink asin='B001CE73F8′ text='Mini Iron' template='ProductLink' store='opcwp-20′ marketplace='US' link_id='5b0f0b64-0e82-11e8-bd04-7f79f682fe63′]
[amazon_textlink asin='B01M08E3T1′ text='Silhouette' template='ProductLink' store='opcwp-20′ marketplace='US' link_id='8388d4f4-0e82-11e8-bf06-13b5cdcc2703′] or other vinyl cutting machine
Design, found below
Faux-leather Jewelry Boxed from target Dollar Spot
Project Time: 10-15 minutes
Project Cost: $3-5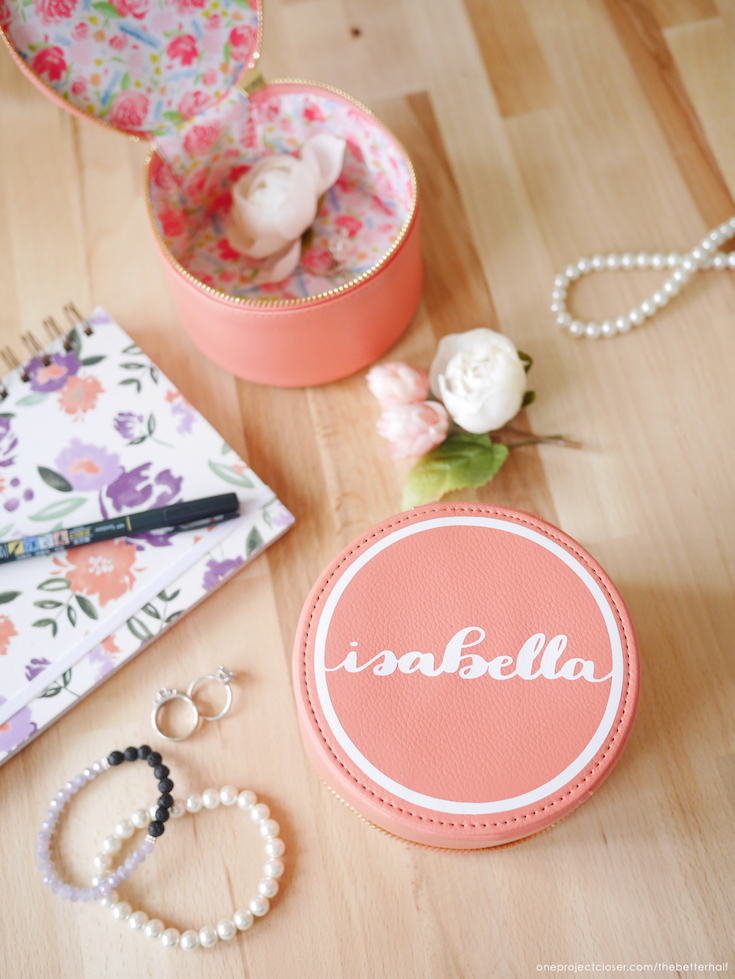 Sweet, Step-by-step Personalized Jewelry Boxes
Below is a video showing each of the steps, but here's the how-to, along with a few tips.
Begin a new project in Silhouette Studio.
Drag the image into the project grid window in Silhouette Studio.
Resize if needed to fit within the grid and to the correct size of your box. You can use the cutting mat as a ruler.
In the top right of the window, select the Trace icon (it looks a bit like a butterfly).
Select "Select Trace Area" and select the area around the hand lettered art.
Adjust the high and low pass filters until the design is filled yellow.
Select "Trace."
Be sure to Mirror the Image for HTV!
Click "SEND" in the top right corner and select Heat Transfer Vinyl.
Place HTV shiny side down in Silhouette and adjust cutting depth to match cut setting.
Cut!
Remove vinyl from Silhouette and remove excess vinyl from design.
Place face down on the box and apply heat with iron. If iron sticks, use an old tshirt as a layer between the iron and HTV.
Slowly remove plastic backing from design. If HTV sticks to backing at all, replace down on the box and apply more heat for 10 seconds and try again. Do not force it or the HTV will stretch and warp.
ENJOY!
DIY Hand Lettered Jewelry Boxes:
Free Printable Stencils
Love the Hand Lettered deisgn but don't want the hassle of hand lettering? I've got your free printables here, so all you have to do is print it off (format it to fit whatever size heart you are working with). ENJOY!
To learn to hand letter your own designs, be sure to check out my popular hand lettering ecourse, perfect for the DIY girl!
*Printables are for personal use only and are not to be altered or sold. Thank you!
What do you think? Who will you be gifting these amazing DIY Personalized Jewelry Boxes?
As Always, thanks for reading!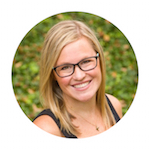 Jocie Hagan
One Project Closer