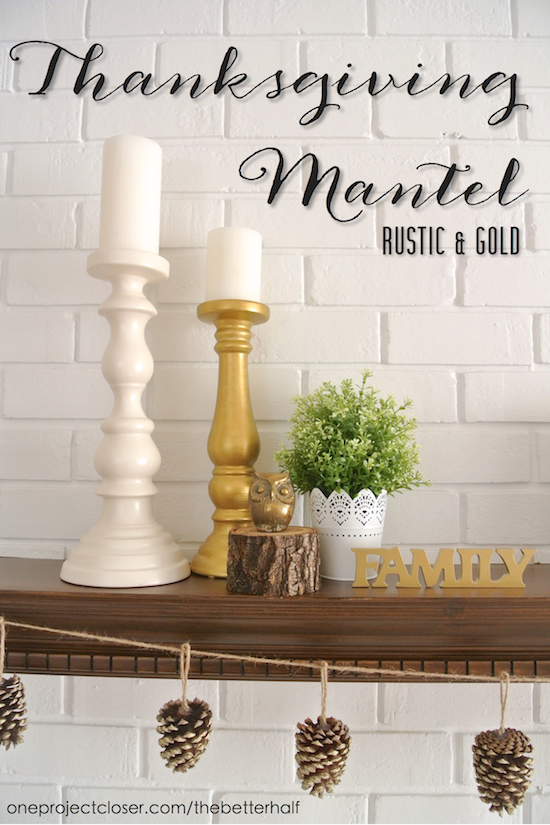 FREE was the name of the game for this year's DIY Thanksgiving Mantel! It doesn't get much better than that, right? Tell me what you recognize and where I had it in the old house, for extra bonus points!
I tried to repurpose or move around decor that I already had on hand, or find things in nature to incorporate, like the logs and pine cones. My children, also often seen in the wild, enjoyed hopping in the pics, but they didn't make the cut. haha
So let me give you the tour…
This is one of my favorite pictures of Izzie and Lucy, taken by my dad last year at Christmas. <3 Add a little wood slice and a white pumpkin. It doesn't get more like Fall than that!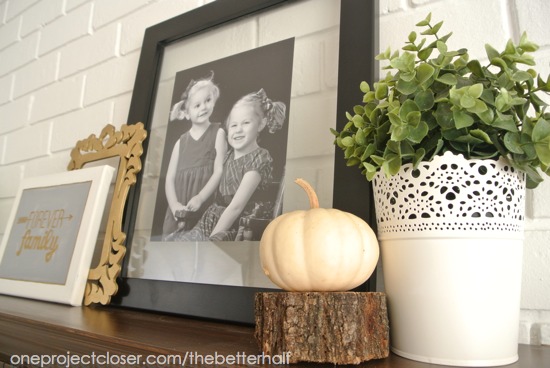 Next, I used my glittered gold pine cone table place card holders to make easy and rustic bunting. Oh, and FREE! So simple and pretty.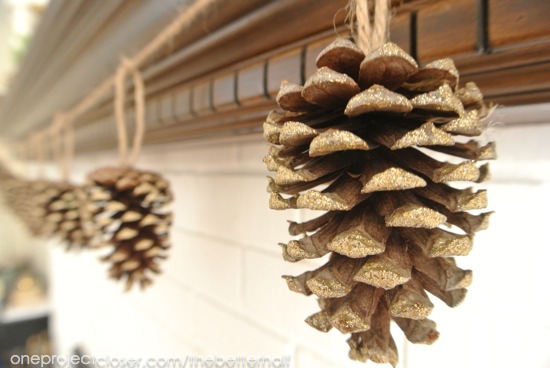 Deer are all the rage, right? Well I love my sweet little deer that I bought last year on clearance at Target.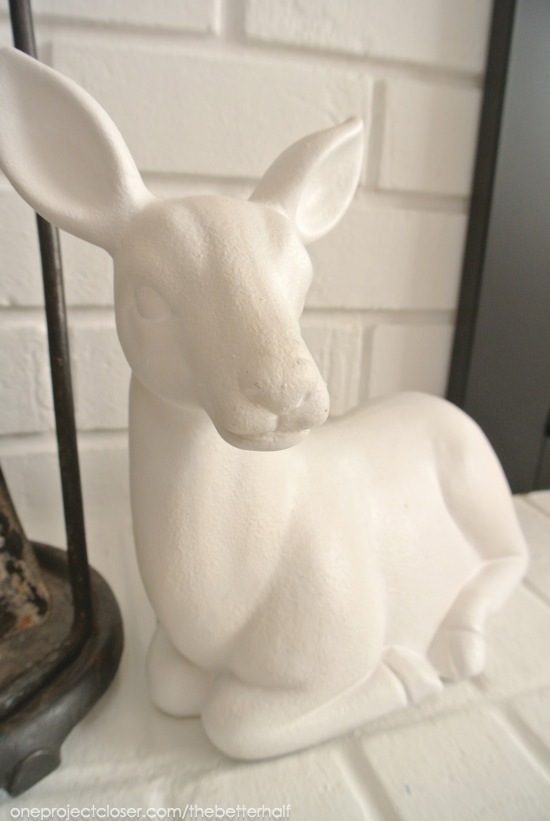 My gold candlestick isn't really gold (obviously), but it used to be pale blue. But I gave it a quick makeover a few nights ago using gold acrylic paint.
My little brass owl was my grandmother's, back before everyone loved owls. What can I say? My grandmother is a trend setter. When my grandmother downsized, this was one of the few things I claimed, and I have always been thankful for it, because I think of her whenever I look at it.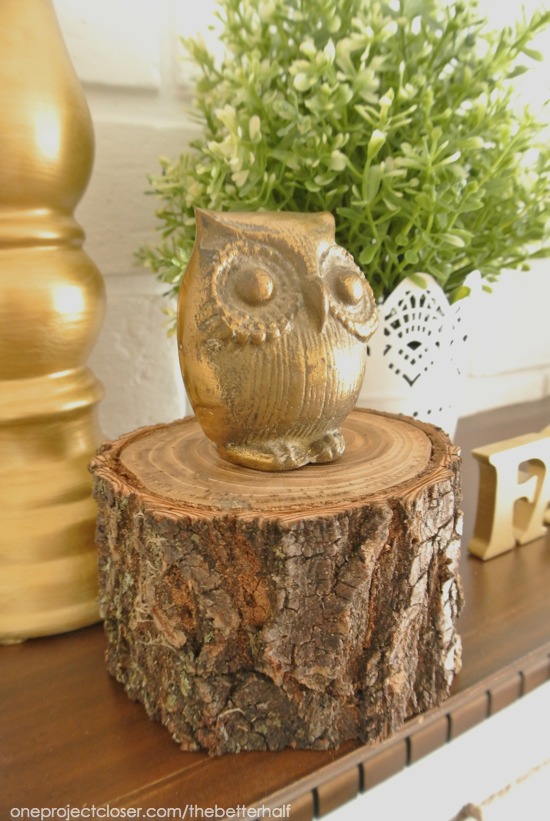 So, here she is, one last time, all together! Did you spot anything from the old house that found a new place in our new home?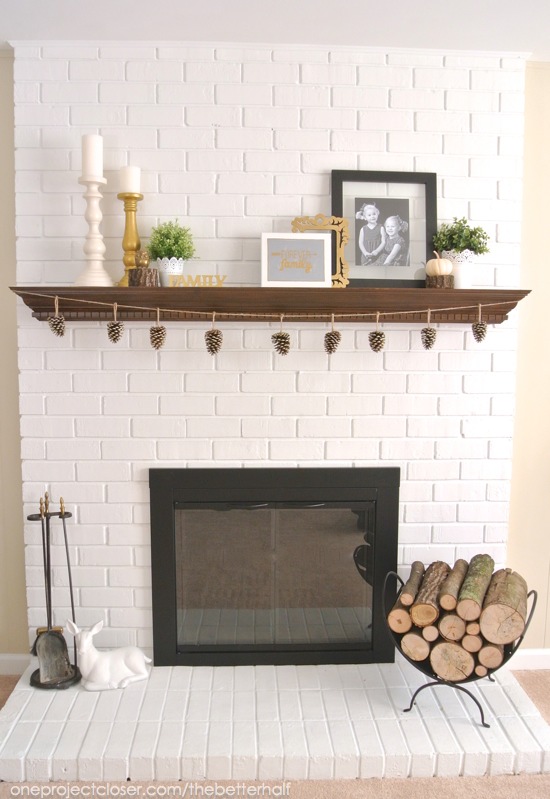 What do you think? What should I add to my simple Rustic and Gold DIY Thanksgiving Mantel?
As Always, thanks for reading!