This article was originally published on our tool site, Toolbox One.
Dremel has been a leader in the rotary tools market for many years, and for good reason. They invented the high-speed rotary tool in 1943! You might be tempted to think there's no opportunity for innovation so many years later, but nothing could be further from the truth. Dremel released their latest model, the 4300, in February of 2017. It boasts a number of great features including tool-less accessories changes, variable speed, and excellent nose and guide attachments. The Dremel 4300 also includes a great pack of accessories. Read on for full details.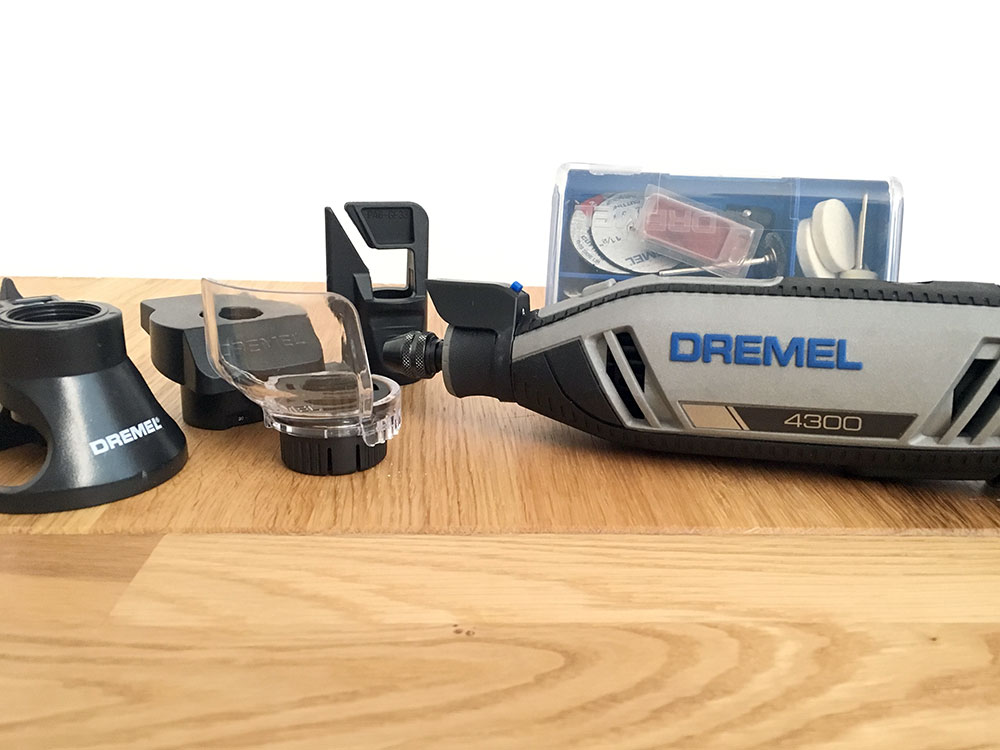 Stuff Lawyers Made Us Say: We're partnering with The Home Depot to provide candid reviews of tools from a wide variety of manufacturers. The Home Depot is both providing the tools for free and compensating us; however, the opinions we express here are our own. Remember, we'll always be up front with you when we're receiving a free product, compensation, or both. And of course we always strive for objectivity in our reviews.
Chuck vs. Collet
Dremel knows that versatility is a key consideration, so the Dremel 4300 is equipped with a three-jaw chuck (the ol' familiar collet is included too). This is so important because the chuck makes the 4300 compatible with every Dremel attachment, drill bit and accessory regardless of shank size and without changing collets.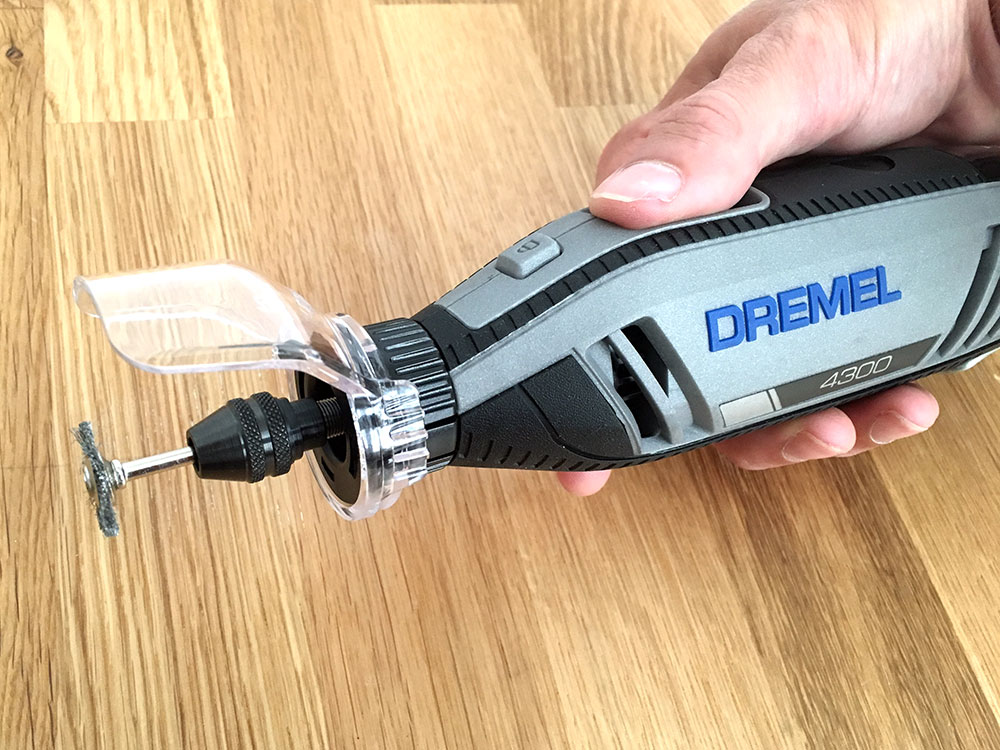 Tool-Less Accessory Changes
We are big proponents of tool-free or tool-less accessory changes. Not hunting around for a specialty wrench is a huge time-saver, and Dremel achieves this in two different ways.
The EZ Twist Nose Cap is an integrated wrench. With the shaft lock engaged, all you have to do is twist the nose cap to loosen the chuck and open (or close) the jaws. Changing accessories is that simple.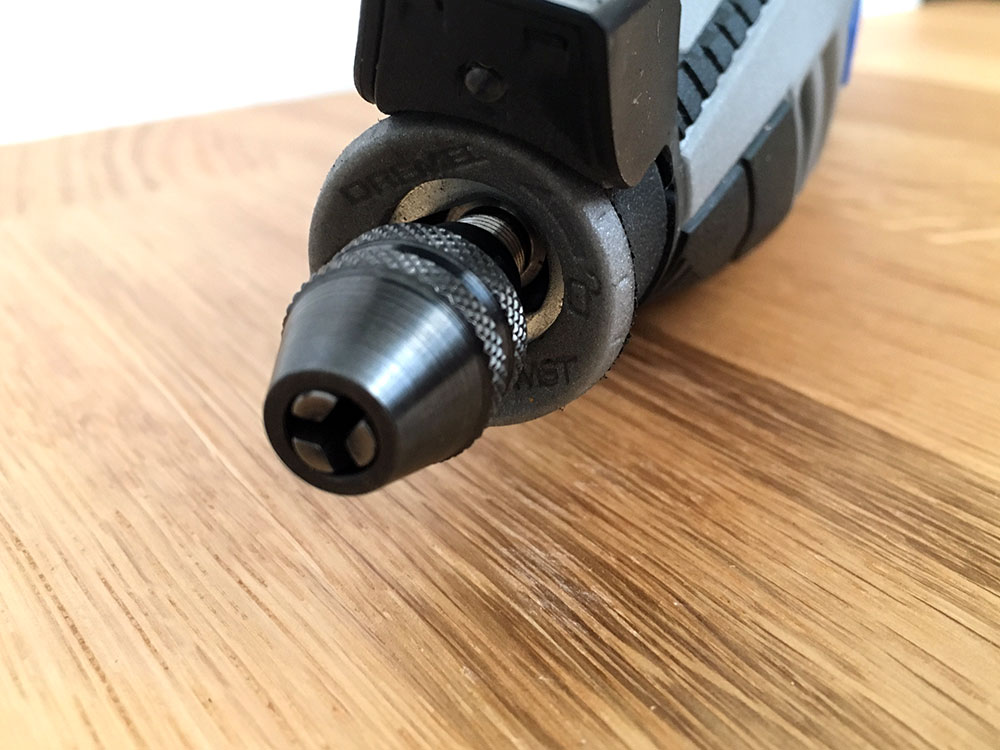 Another way Dremel saves you time is with the EZ Lock Mandrel which is included with the 4300. This accessory streamlines swapping in a new cutting wheel or sanding disc. All you have to do is pull – twist – release.

Variable Speed
The Dremel 4300 includes their most powerful motor yet, with a max speed of 35,000 rpm. However, as we all know higher speed is not always a recipe for success. In fact, the friction from higher speeds can damage certain materials like plastics or precious metals. A variable speed dial enables you to set the speed appropriate for your task and workpiece. If you are unsure, refer to the speed setting chart in your Dremel manual and test on scrap material first.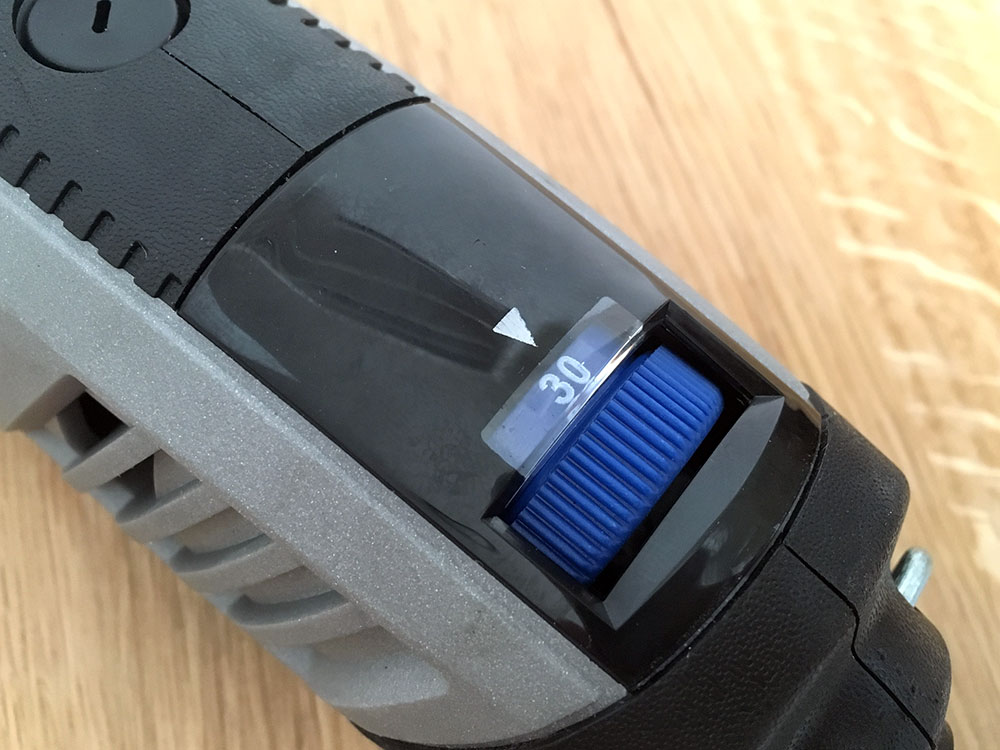 Attachments
The 4300 is compatible with eight different attachments including the all new pivot light (shown below) that allows users to adjust for optimum line of sight, providing illumination even in the tightest spaces.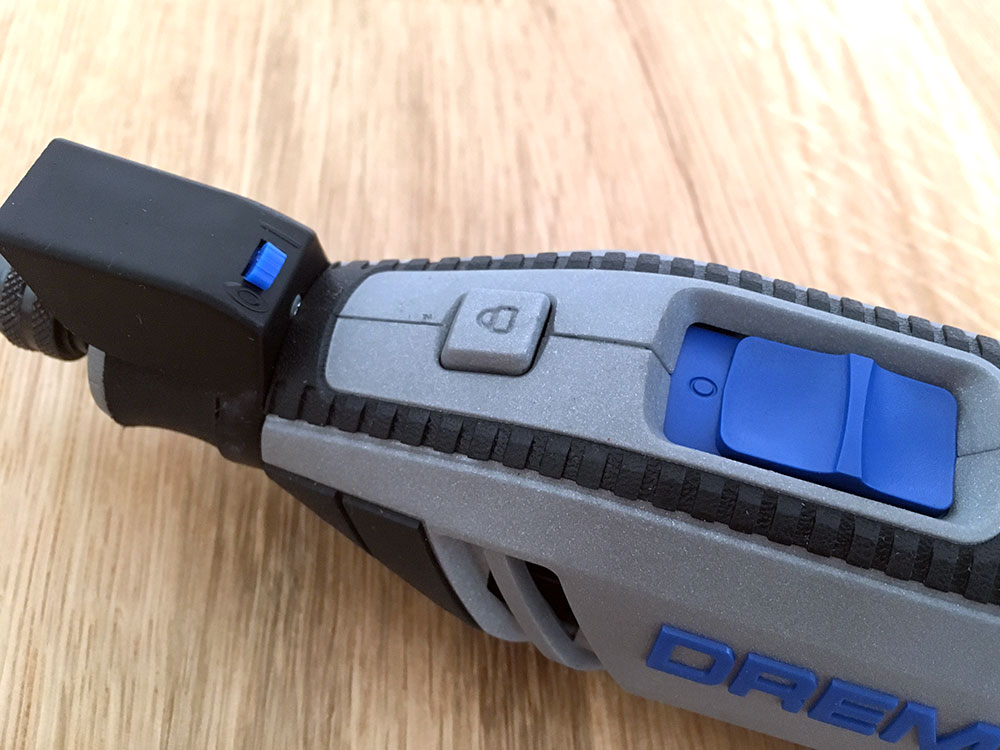 Pricing and Where to Buy
The new Dremel 4300 standard edition includes five attachments and 40 accessories. The hard case holds the tool, attachments and accessories to keep everything organized. Here is the link:

Dremel 4300 Product Features At-A-Glance
Universal 3-jaw chuck for easy accessory changes
Cooler and 29% quieter operation compared to the Dremel 4000 rotary tool
Powerful motor for maximum performance in demanding applications
Compatible with ALL Dremel rotary tool attachments and accessories
Variable-speed with electronic feedback for consistent performance in all applications
Separate on/off switch and speed control dial for added convenience between jobs
Replaceable motor brushes extend tool life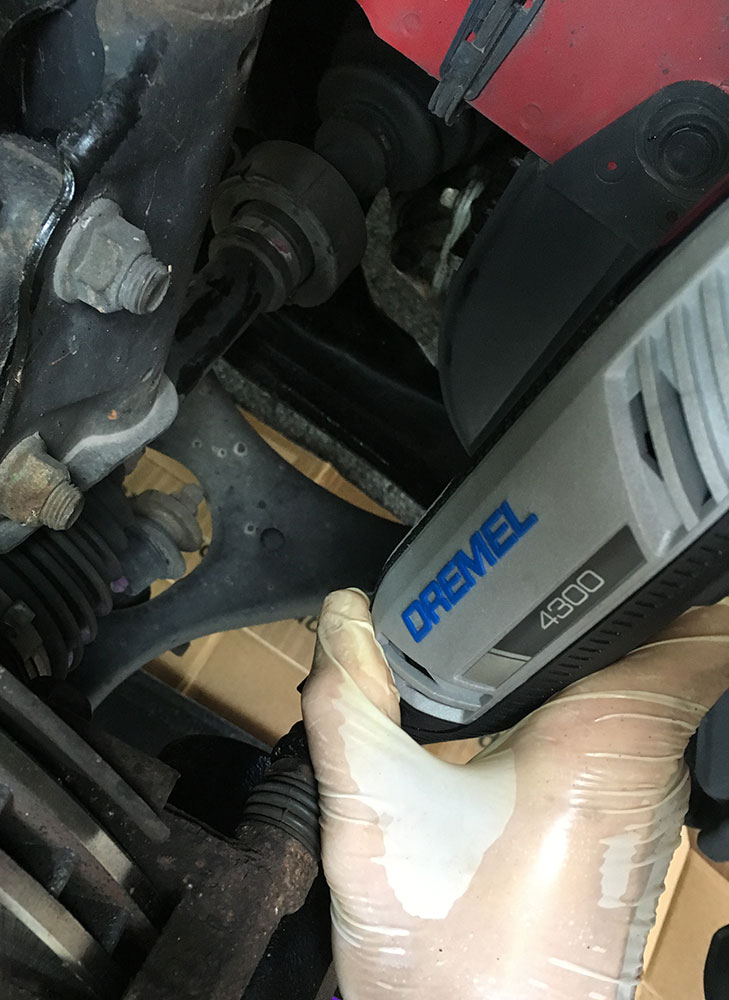 Dremel 4300 Product Specifications
Cord Length: 6ft
Speed: Variable (5,000 – 35,000 RPM)
Weight: 2.6lb.
Amperage: 1.8
Warranty: Limited 2 Years
Voltage: 120V