Some for you, and some for me. Some for you, and some for me.
By "some" I mean red wine, and by "you" I mean my countertop. I just re-sealed my granite countertop, and I figure red wine is one of the best ways to test it out. Sealer is designed to prevent things (like red wine) from seeping into the stone's pores, and if it's working right, the red wine will completely wipe away even after sitting for a while.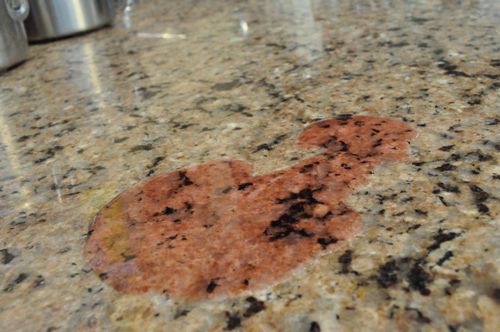 Sealing your countertop is important for maintaining porous surfaces like granite, marble, slate and travertine. It's also a good way to keep grout and masonry looking nice too. Most sealers wear off in 1 to 2 years, and you have to repeat the process. If you start to notice dark spots from sitting water, you know it's time to reseal. I've also recently learned that acidic cleaners (like a water-vinegar solution) can degrade the sealer over time and possibly etch the surface of the countertop.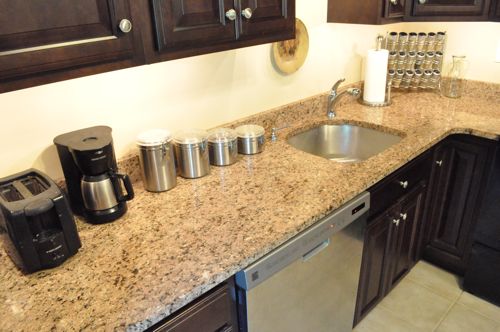 DuPont sent us two products from their Stone Care line– Granite and Marble Cleaner+Protector and Granite and Marble Sealer. The sealer boasts a 3- 5 year expected duration for internal surfaces. If that's true, I'll be impressed, because in my experience countertops need to be resealed after 2 years or less. The Cleaner+Protector product is designed for several surfaces and is "specifically formulated to help you properly care for your stone and grout."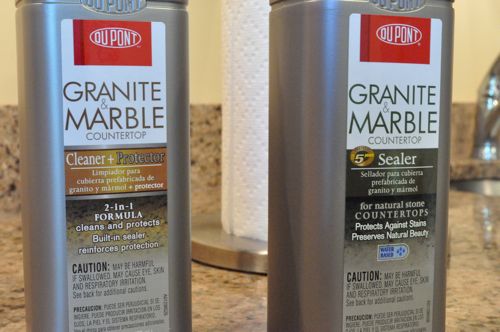 Sealers and cleaners are tough to get excited about, and they all seem to work the same. When I asked DuPont what made their products different from all the rest, they told me it was all about the active ingredients. DuPont claims they use more active ingredients than anybody else, and many of their competitors use cheap alternatives to the active ingredients which result in their products being less effective.
So I grabbed the sealer I've been using for the past 5 years and compared the ingredients to the DuPont sealer. They are indeed different but I can't comment about the quantity or quality of the ingredients. Any organic chem. professors reading? If so, help us out.
I cleaned up my countertop and let it dry. Next I applied two coats of DuPont's sealer and let it cure. Here are detailed instructions for sealing your countertop if you're interested.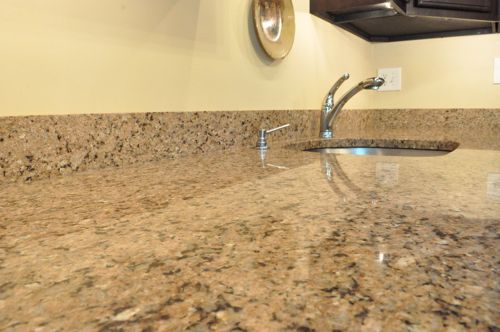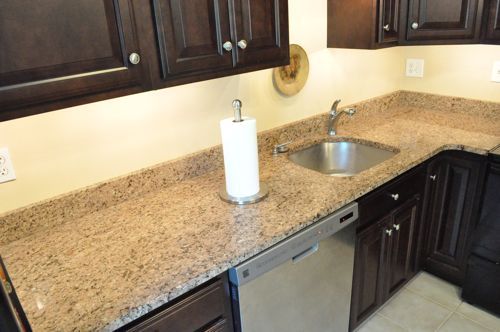 And now let's see about that red wine. I setup a little test area with the camera on a tripod and kept all the lighting consistent. Next, I poured some red wine (such a waste) on the countertop and let it sit for 30 minutes.
Here's the countertop after the cleaning and before the wine.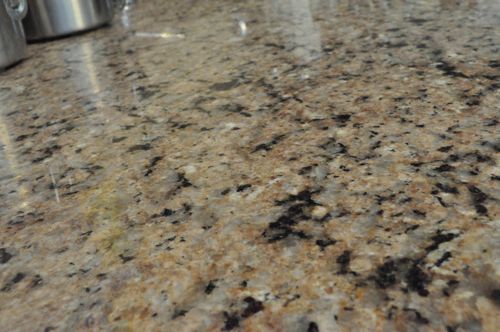 The initial pour….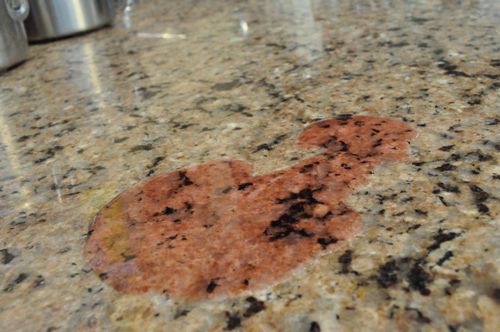 and thirty minutes later. I guess my countertop isn't 100% level.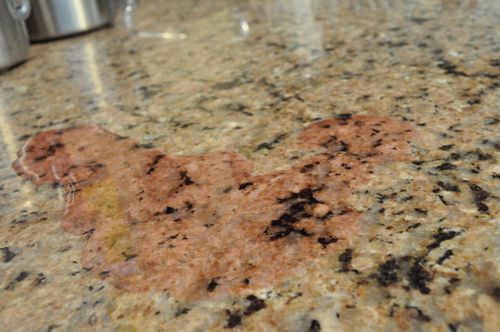 Finally, here's the countertop after I wiped it clean with a paper towel- no cleaning product.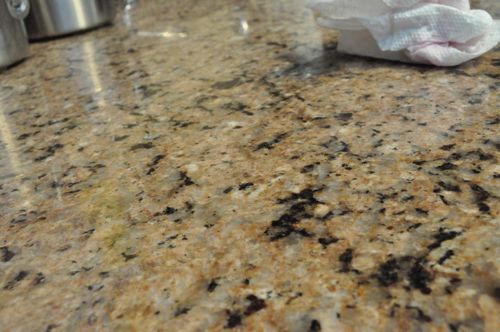 I looks pretty good to me, and I can't find any discoloration. We'll try this test again in six months and see how the DuPont's holding up.
Have you ever stained your countertop? How'd you get the stain out? What's your experience with sealing countertop?