Are you getting tired of hearing about my dining room makeover yet? I might be… Lol. For the last month, I've been working super hard on revamping my dining room. The project I have been anticipating the most is my chandelier! Plus, it ended up being one of the cheapest decor item, costing only $30. No lie!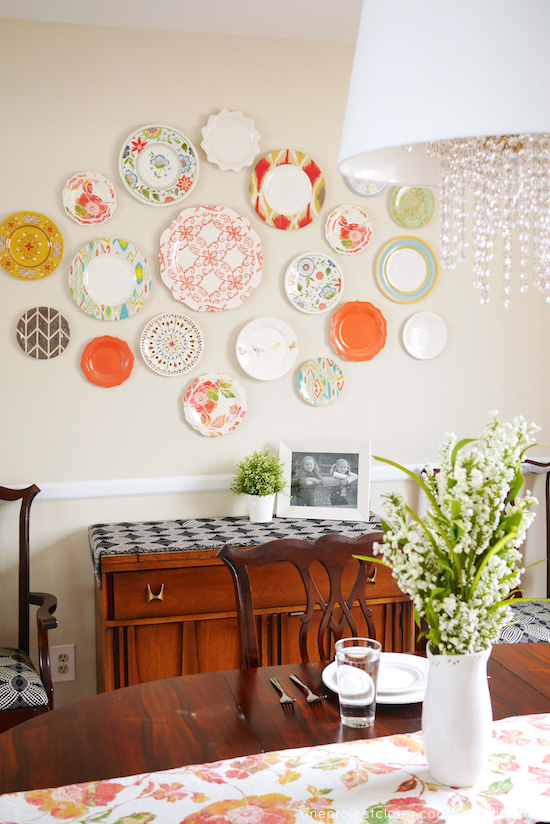 My vision for the chandelier actually was born almost 2 years ago when Ethan went to a Shaw/HGTV event and designed a room along with our friend, Carmen at The Decorating Diva. He and Carmen came up with this fabulous drum pendant light with Capiz shells cascading from the bottom. Ever since then, I have been OBSESSED with having one of my own in our dining room.
But as you can imagine, a chandelier like that isn't cheap! So, I've held off for the last two years and lived with my very standard, very boring, not very pretty chandelier.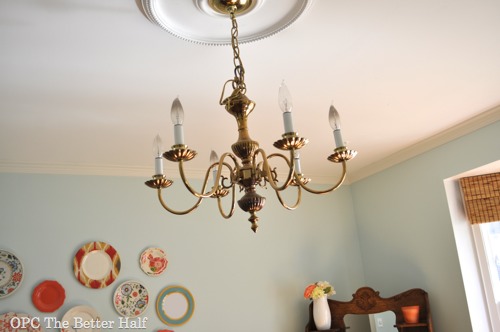 As we started to makeover the dining room, I planned to paint the old chandelier white and buy some chandelier crystals from Second Chance. But my cousin recently moved into a new house and in her dining room was a big 'ole crystal chandelier that she hated!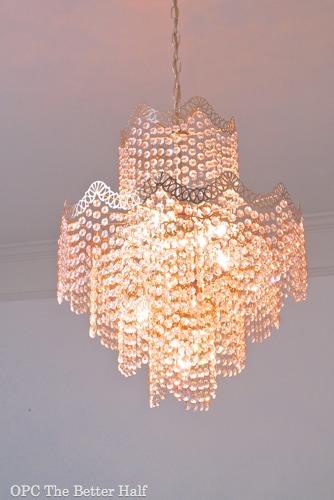 As is, I couldn't say I loved it either. But I saw the potential and made a few suggestions of how she could keep the chandelier but make it a better fit for her style and space.
As I got excited about some of these ideas, my cousin suggested we swap chandeliers. Obviously, I couldn't say "yes" fast enough!
From there, the biggest hurdle was finding a drum shade big enough and cheap enough. Seriously, you can spend A LOT of money on shades!
But I didn't give up on my vision, knowing that IKEA would not let me down. So me and Kim headed to Ikea with 5 of our 7 combined kids (Thank you IKEA for your kid's zone). Along with several other items I didn't need but love, I walked away with a 22″ white drum shade for $30! WHAT??!? Yes, only thirty dollars!
Ethan was such a good sport about all this. In one evening, he went to my cousin's and disconnected the chandelier, came home and helped dismantle the whole chandelier, reassemble it with the shade (minus one tier of crystals), then hung the new chandelier in our dining room, and still had to work on his own blog post the rest of the night. That is love!
I was worried the shade might be a little too big for the room, but I really love that it makes a statement. Plus it was only $30 and I didn't want to drive all the way back to IKEA (about 40 minutes away).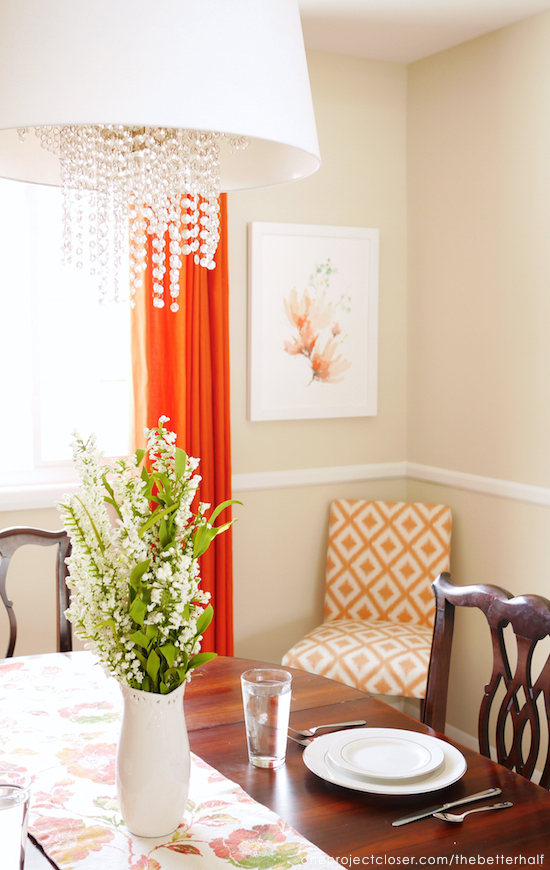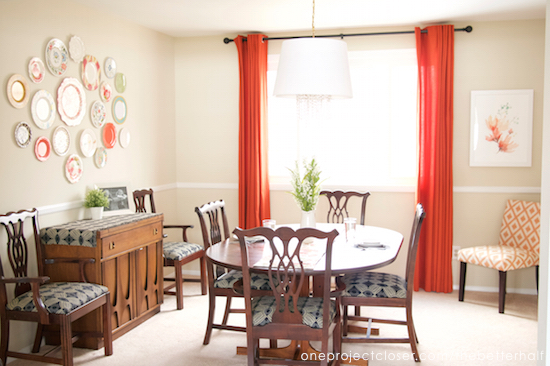 What do you think? What solutions for cheaper lighting have you used?
Thanks so much for reading along about my fabulous new drum shade and crystal chandelier!