I typically don't decorate much for Halloween, but this year I was inspired by some crafty friends to create a Halloween Wreath. This easy, no-sew Embroidery Hoop Halloween Wreath is perfect for those of you who don't necessarily go over the top, but enjoy a little festivities.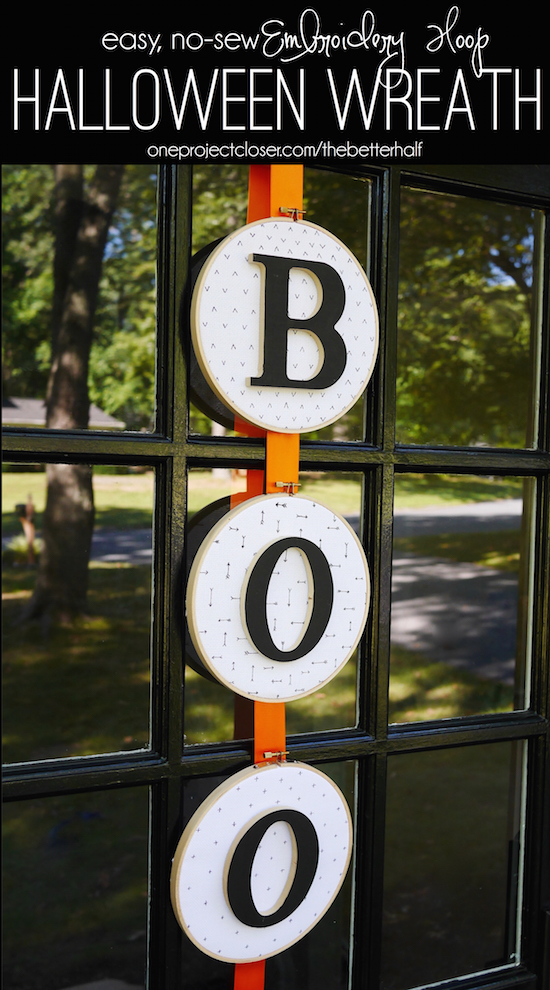 Materials Needed
Most the the supplies I used I bought at Walmart and I think I spent around $15, give or take. You could also pick up these supplies in any craft store.
3 embroidery hoops
3 wooden letters (one B, two O's)
Embroidery fabric, two packages
Black Acrylic paint
Orange Ribbon
Hot Glue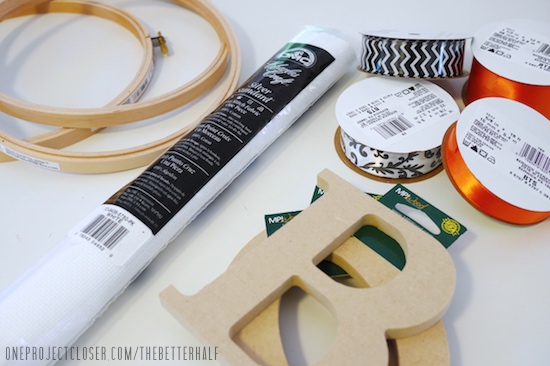 Step 1: Paint the Letters
I used a foam brush to lightly paint black just on the front of the letters. I liked the idea of having the side wood exposed, highlighting the exposed wood of the embroidery hoop.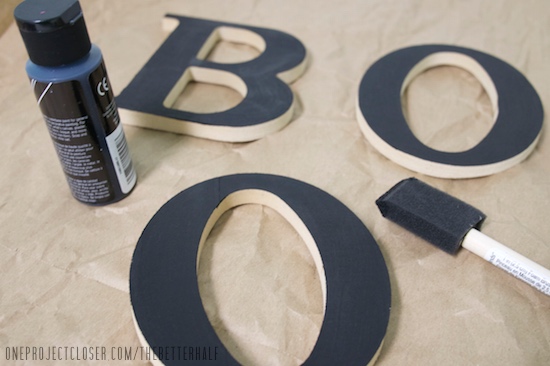 Step 2: Sharpie Design
Probably the most difficult step for my was putting the embroidery fabric into the hoop. Seriously not easy. haha Then, after I had trimmed the fabric I realized that the lines of the fabric were not lined up straight with the fastener of the embroidery hoop. So take it from me – do that first!
Once the fabric was in the hoop, I free-handed some simple geometric shapes with a fine-tip Sharpie onto the fabric. It was by no means perfect, but way easier than sewing the design.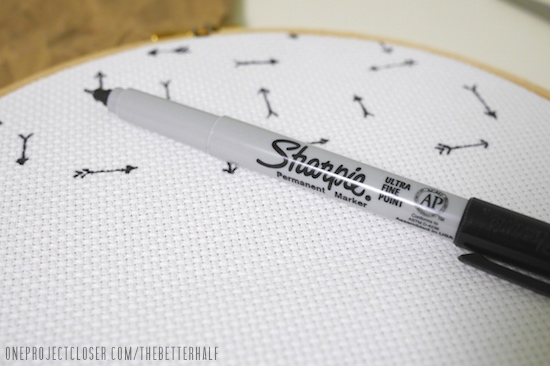 Step 3: Glue
Next I glued the letters onto each hoop and the orange ribbon onto the back. It was quite tedious making sure the ribbon was lined up straight. I cut smaller pieces and glued them to the inside of the hoop, in hopes it would hold better and stay straight.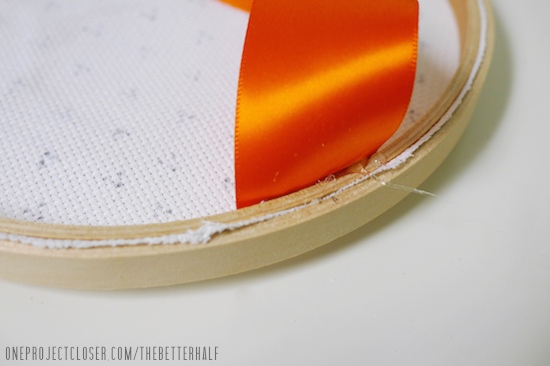 Step 4: Hang & Enjoy
Super simple, right? Maybe you didn't need that step by step since it was pretty self-explanatory, but I thought why not show you just how easy it is!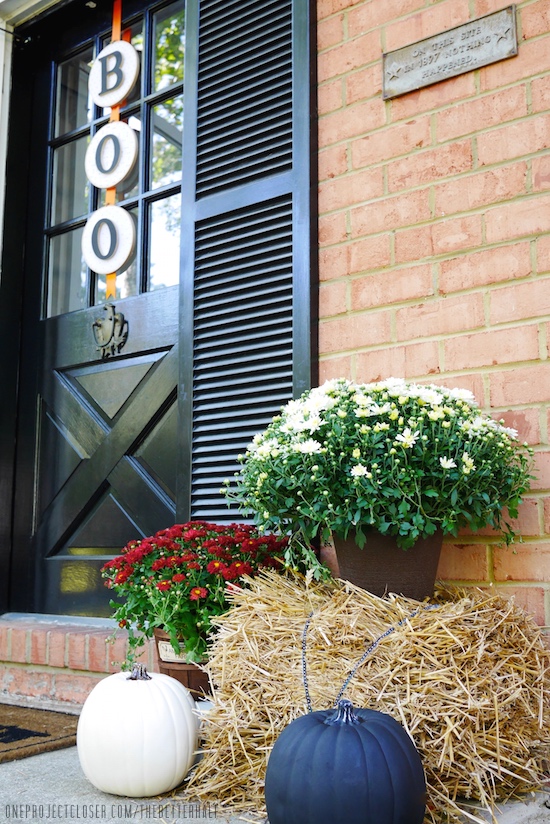 The "O" with the arrows is my favorite design, although the one that has the most mistakes. haha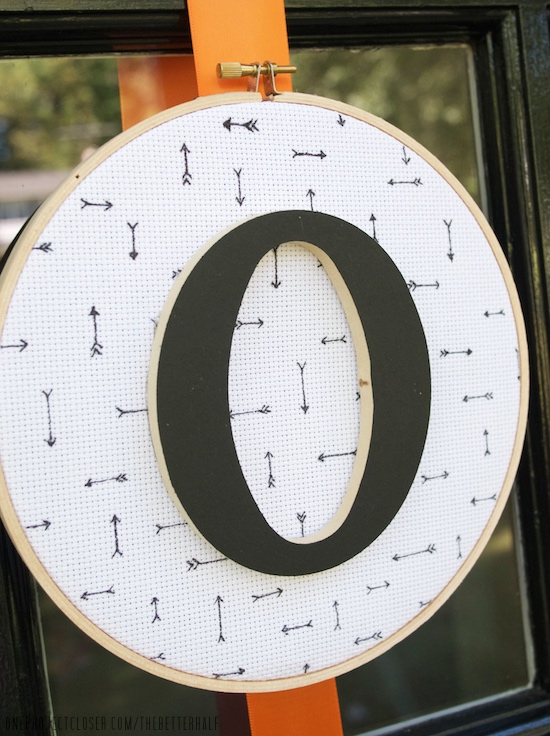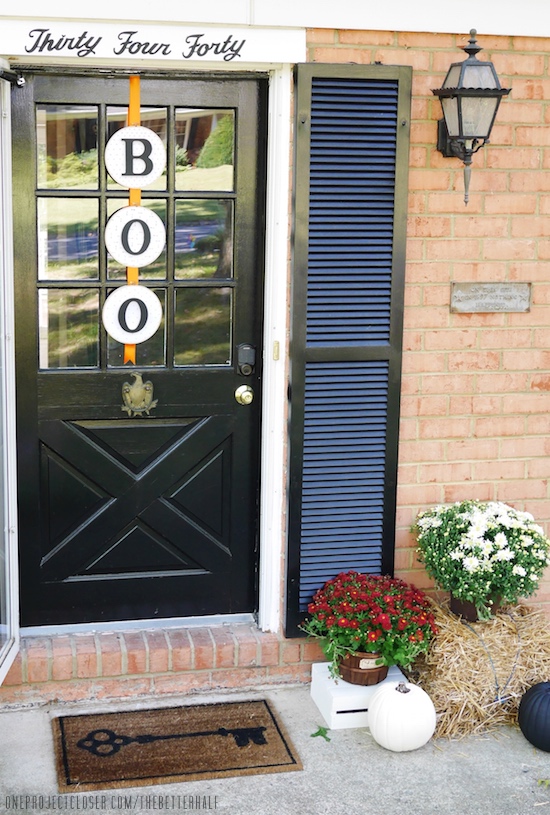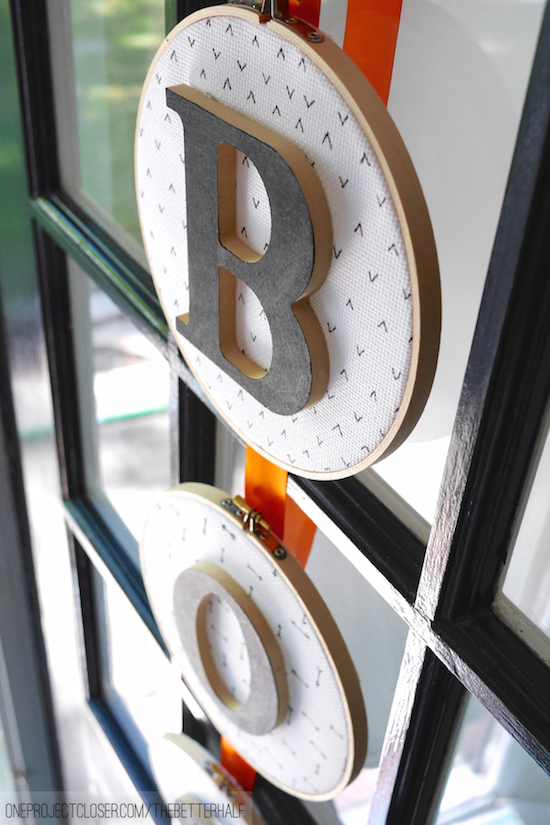 More Halloween Wreath Ideas!
In case you need more fabulous Halloween Wreath ideas, here's a few from my bloggy buddies. Be sure to pin your favorites for later. 🙂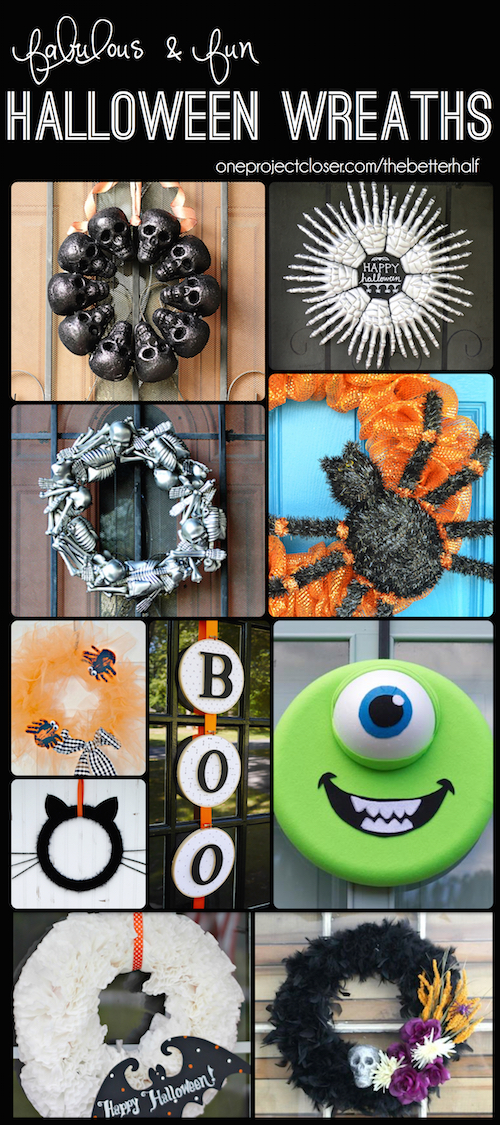 As Always, thanks for reading!

Don't forget to check us out on Facebook , Instagram, & Pinterest!