One of the gifts I received this Christmas was a new pair of work gloves. I was really pumped about them because a good pair of gloves can make a world of difference on a job site. Gloves provide protection, warmth and a consistent grip.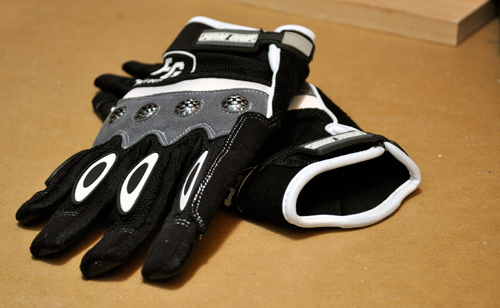 Firm Grip Job Site Gloves Review
These gloves are designed to maintain dexterity while providing medium protection and increased comfort. Even though I just got them, I've already put them to good use repairing a fence. Here's my experience so far.
Features:
Carbon-leather, textured grip for control
Rubber and neoprene for knuckle and finger protection
Mesh-net fabric provides excellent ventilation
Adjustable neoprene wrist band for a perfect fit
Protection
The underside of the glove is outfitted with heavy-duty leather pads that protect your palm and finger tips. There are rubber pads on the backside of the fingers, and the knuckles are protected with neoprene. I still describe these gloves as medium protection because a splinter or other sharp object can to make it through. Even so, these gloves are ideal for applications like roofing, hammering, and operating power tools.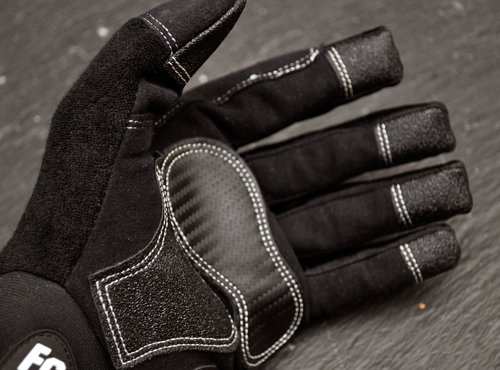 Comfort
The Firm Grip gloves are very comfortable to wear. The velcro wrist-band and a little spandex creates a snug fit. The heavy-duty leather pads are positioned to maintain freedom and motion and the "Natural Pull" tab makes them easy to pull on. The backhand is covered in mesh-net fabric that provides great ventilation and I was surprised to find a nose-wipe on the backside of the thumb (very useful).
Grip
The textured pads on the palm and fingertips keep a sure grip. I had a secure grip on all my tools just as if I wasn't wearing gloves.
Where to Buy
Firm Grip gloves are available at The Home Depot for $19.99. You can also find them at Amazon, Lowes, and other retailers. If you decide to go with Home Depot, before you make any purchase, be sure to look for a Home Depot Coupon.
What do you think? What does do you use?