Editors Note: If you're interested in learning more about the Bosch TC10, check out the full review, and see what a pair of professional tile installers had to say.
I just received the new Bosch TC10 tile and stone saw and folding stand yesterday, and I'm really excited to get this into the hands of my tile contractors. I saw this saw for the first time a few years ago at a Bosch media event, and was blown away with the smooth action of the sliding table. Plus, this saw can do it all- 24″ rip capacity, bevel cuts and plunge cuts. Here's a first look at the TC10, and you can expect a detailed review to follow.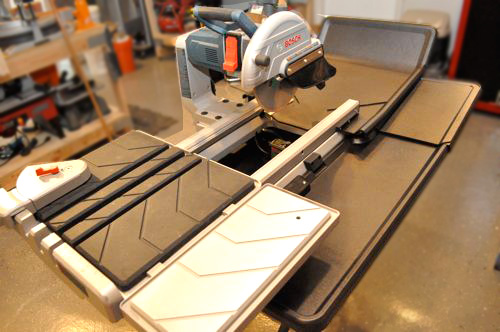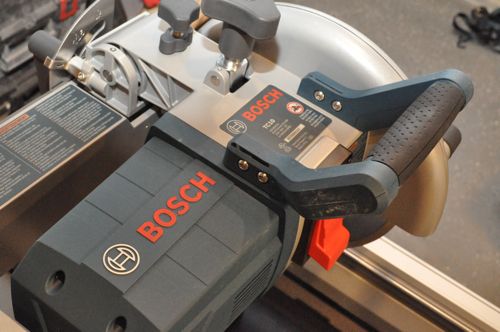 Bosch positioned 4 sealed ball bearing casters on the underside of the table, and these casters ride on stainless steel rails. I'm curious to see how consistent the table moves after cutting a bathroom worth of porcelain tile.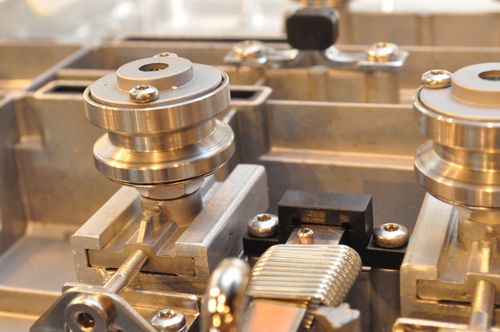 The top of the table is rubberized, and with the extension, the large work surface is perfect for supporting large dimension tile.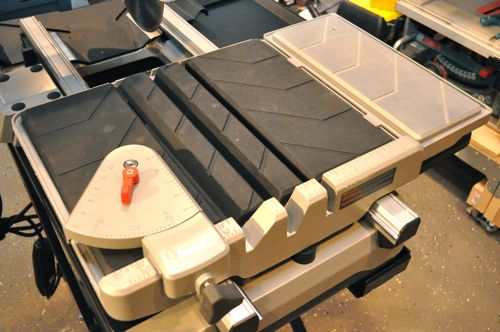 Bosch includes a quick-adjust guide for angled cuts with detented stops at 22.5° and 45° angles.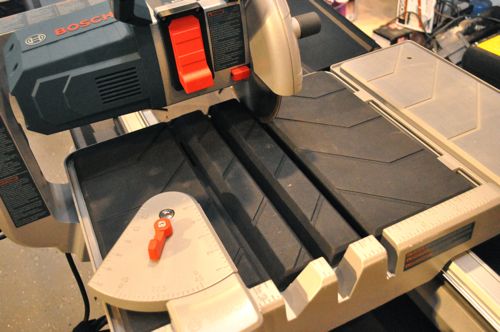 By the motor housing are two knobs. The larger one is a depth adjustment knob for making plunge cuts, and the smaller knob is depth stop knob for setting the maximum depth.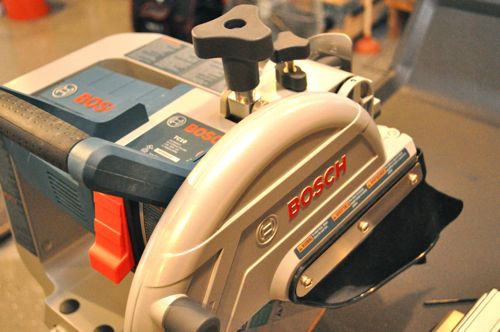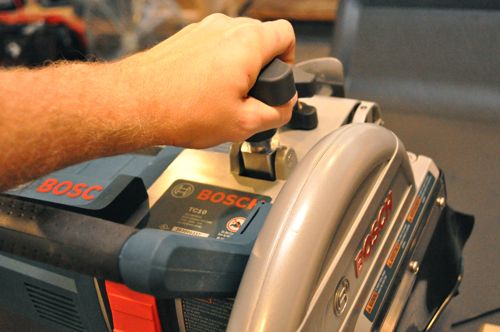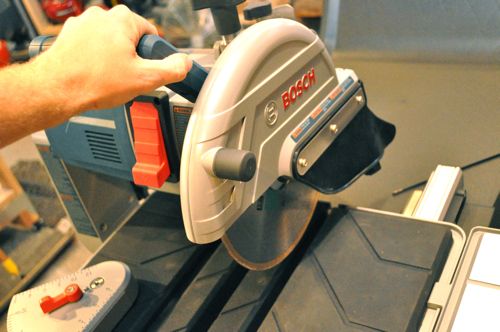 On the backside is the bevel adjustment lever for making 0°, 22.5° and 45° bevel cuts.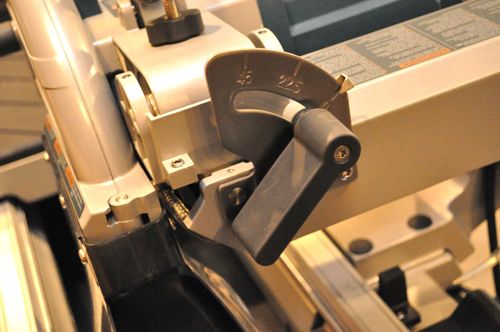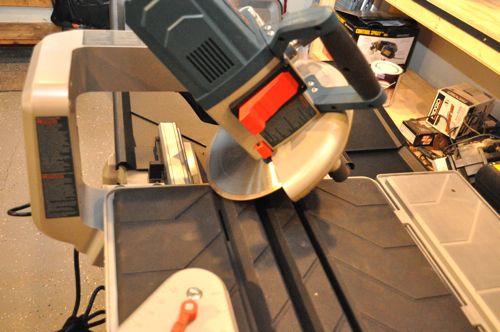 The guard unlocks with a knob providing easy access for blade changes.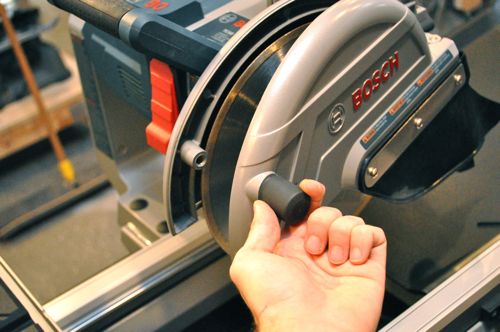 Bosch integrated a GFCI into the power cord.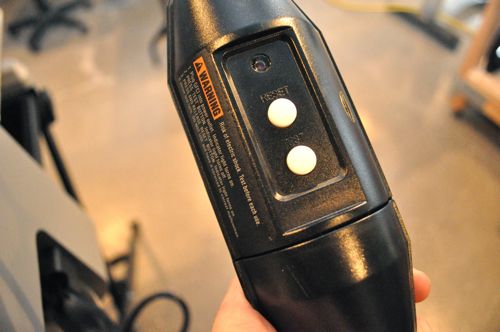 The table has a small, spring-loaded catch on the underside that will lock the table for transporting the saw, and the extension can be secured with a pin on top.