Editors Note: Today we're featuring a guest contribution by Jeff from Tool Box Buzz.
My wife and I had our first kid 3 months ago and since then we've been working room by room doing some minor baby proofing. In a couple of rooms there are outlets with stripped screws so that they are not secured to the junction box anymore. Instead of opening up the wall and replacing the box, it's way easier and faster to drill and tap the holes up to the next larger size bolt. So in the interest of keeping our baby from using the outlet as a handle it was time to fix them.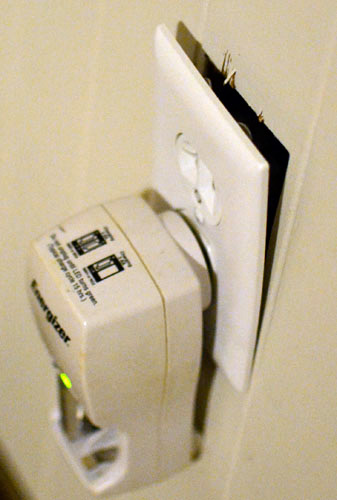 Step 1
Gather your tools and turn off the power. From left to right: Screwdriver, Klein 6-1 tapping tool, #29 drill bit, various lengths of 8-32 machine bolts, cordless drill/driver. If tapping to a size other than 8-32 consult this chart for proper drill bit sizing.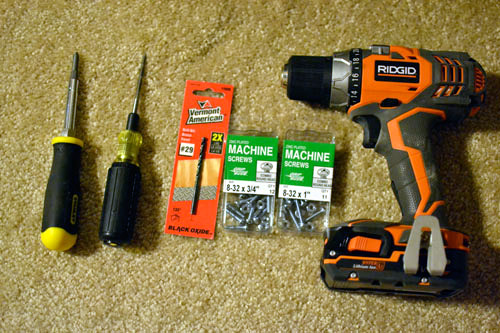 Step 2
Confirm that the power really is off. Use a lamp if you don't have a voltage detector.
Step 3
Unscrew outlet fasteners (leave wiring connected) and pull outlet to the side. Drill out the stripped junction box.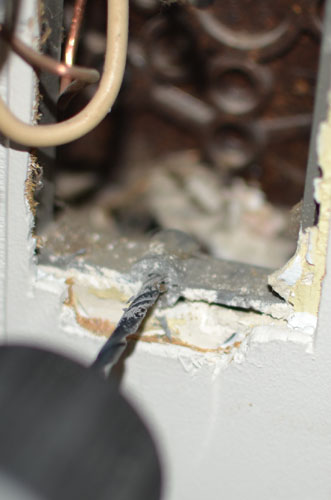 Step 4
Use the tapping tool and slowly turn it into the junction box. Be sure the wires are pulled to the side since the tap protrudes into the box. Also make sure to back the tap up every so often to clear the cutters. In my plastic boxes I backed off a half turn for every full turn forward.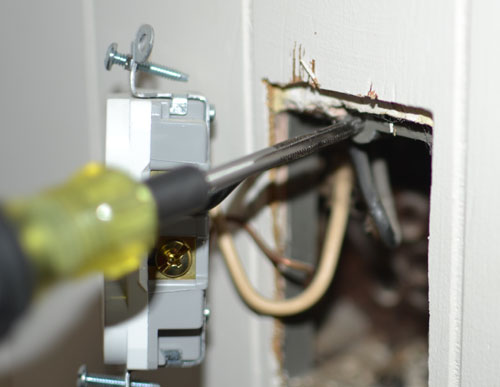 Step 5
Use the 8-32 bolts and reinstall your outlet taking care to fold the wires back into the box.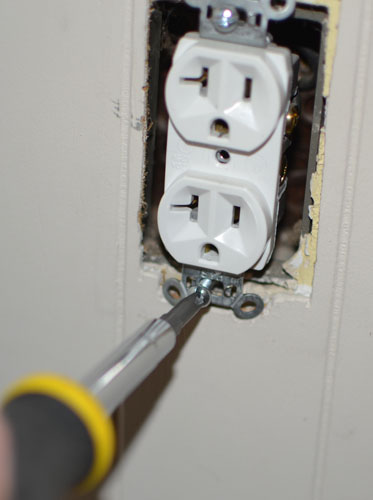 Step 6
Show your significant other your work so that they know how handy you are.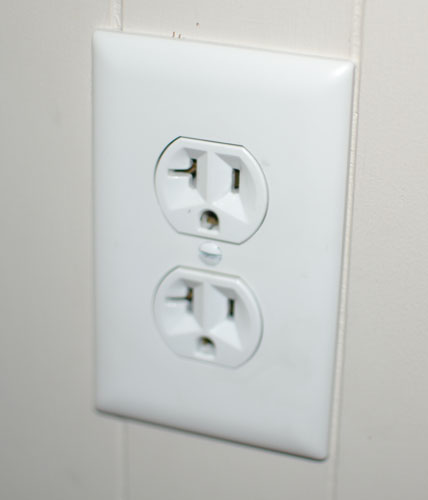 About This Tool
The Klein Tools 626 Cushion-Grip Six in One Tapping Tool can be found on Amazon for around $24 with free shipping. While you may only need 6-32 and 8-32 sizes for electrical outlets and fixtures I use the rest of the taps for other things especially the 1/4-20 tap. The handle is made in the USA, but taps are made in China.