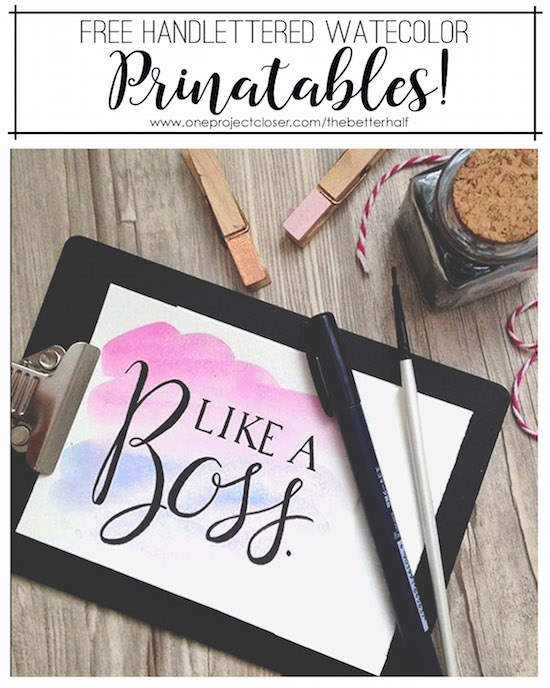 Today is the first day of summer and honestly, I don't plan on doing much like a boss, except maybe chilling by the pool? What about you? Maybe just download this free printable like a boss! Right?! lol.
The kids are off for the summer and I'm excited to relax, have fun with kids, and hopefully have some time to craft and watercolor. Sounds pretty great, I know!
This is one of my favorite watercolors, with the pink and blue more vibrant when printed. But I promise, it will give a smile and remind you to take each day head-on!
Download your free printable here!
Want more free printables?
Have you subscribed for our newsletter yet? If not, I often email out extra freebies and printables just for our special subscribers. So don't wait, sign up now and get your fill of hand-lettered, watercolor free printables.

Subscribe for free printables + weekly newsletter here!
As Always, thanks for reading!

Don't forget to check us out on Facebook , Instagram, & Pinterest!