Thank you so much for visiting One Project Closer for this fun St. Patrick's Day themed Free Procreate Brush Stamps (hand drawn)+ free printable! This project is also part of a LUCKY themed hop so be sure to read to the end for lots of other great hand lettering projects and printables.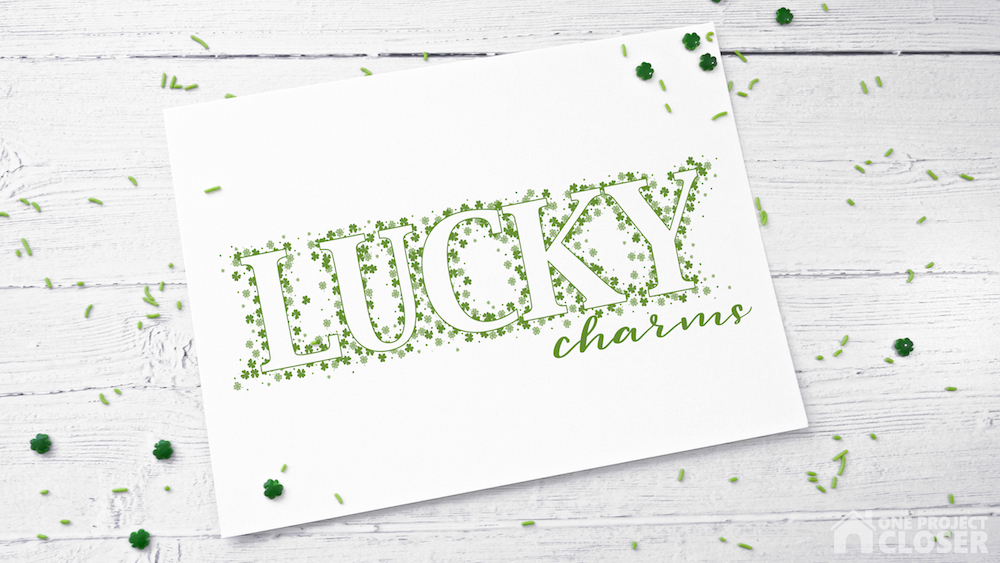 The hubs and I went to Ireland 10 years ago and it really was the most magical place. Everything was sooooo green. We went in the off season, so we toured the most beautiful places and had them to our selves – Cliffs of Moher, the Blarney Stone, little pubs on the corner, it was all amazing! Well, maybe not the jet lag, that wasn't amazing. But I drank a lot of Bulmer's Cider and ate leek + potato soup for every. dang. meal. LOL
After Ireland, St. Patrick's Day means a little more. It's a nice time to decorate a little, drink some Bulmer's (it's actually Magner's here in the states), and snuggle up with my honey. Because, who are we kidding? We're not gonna go out drinking and get crazy. We're too old for that nonsense.
This year, I'm excited to share with you a little free printable I created on my iPad using some hand drawn brush stamps! If you are new to brush stamps, they are a GAME. CHANGER! It's a great way to use basic flourishes and designs throughout lots of projects without all the copying and pasting. It works just like your brushes (it is a brush file) – you can change the color, size and opacity of the stamps.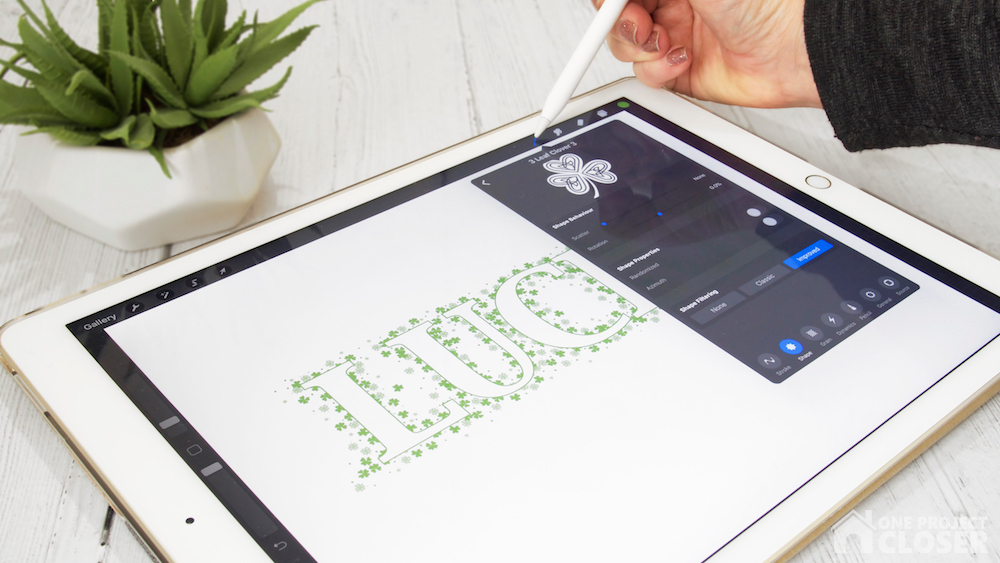 I used 6 different hand drawn shamrocks to create the outline of the word to create interest and it was sooooo easy. Check it out below because you are going to love these Free Procreate Brush Stamps for St. Patrick's Day!!!
LUCKY [free] Procreate Brush Stamps
Download and import the FREE Brush files from dropbox into Procreate on your iPad. Here is the free printable and the Brush files are exclusively available to my newsletter subscribers (because that's the only way I can get the Brush File to you). You can sign up below and we hope you ENJOY!!!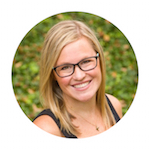 Jocie Hagan
One Project Closer