Several months ago, we attended a fundraiser for Voices for Children with some friends — it's a wonderful organization that works to advocate for families and children in the foster care system! At the fundraiser, our little group of 6 (okay, really just the three husbands) won 200 oysters in a silent auction. With those 200 oysters comes a guy who shucks the oysters in your home. I'm not at all an oyster lover, but I do love a reason for a party. On Friday, Mike, "the oyster guy," (our affectionate nickname) brought his oysters and we invited everyone we know who likes oysters to have one EPIC oyster party. And in case this inspires you, here are a few fun oyster party ideas for your next event!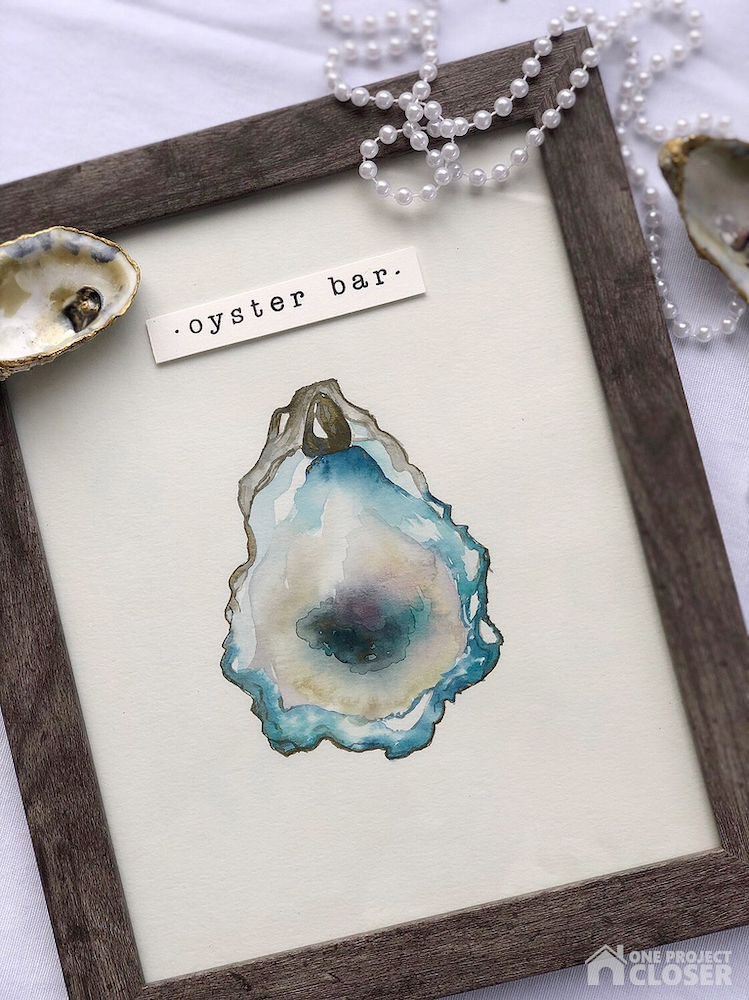 Wood and Pearl Name Tags
We had LOTS of people coming to the oyster party, and three different hosts, so many people did not know each other. I made these simple wood and pearl name tags, which were practical, inexpensive and cute.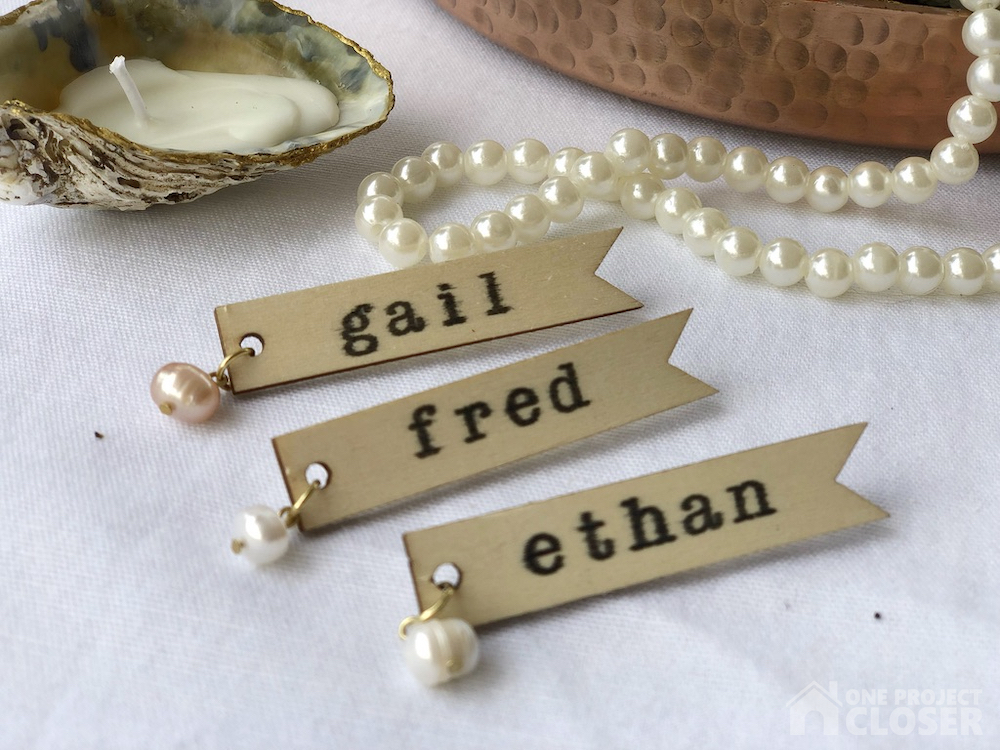 Party Favors: Oyster Shell Tealights
What party is complete without party favors? I contacted Mike, the Oyster Guy to see if he had extra shells I could use to make tealights and he was generous enough to drop off 50 or so before the event. It took a couple of hours but WOW, what a big impact they made. I used the extra shells and tealights for table decor as well.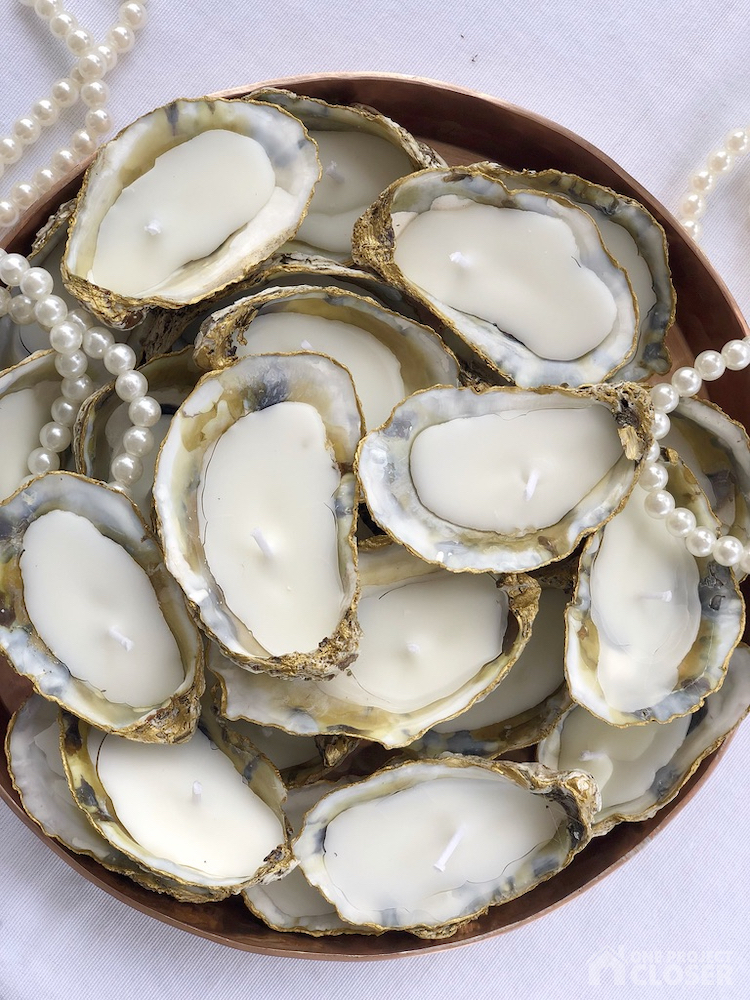 Wine Glass Markers
Post coming soon on these! My friend and co-host, Jess had a ton of reusable plastic wine glasses that we used for the party. It was wonderful that they looked a bit classier than disposable glasses, but weren't going to get broken. With so many people attending we needed a way for people to differentiate their glass from everyone else's glass. So I made these really easy and adorable magnetic wine glass charms!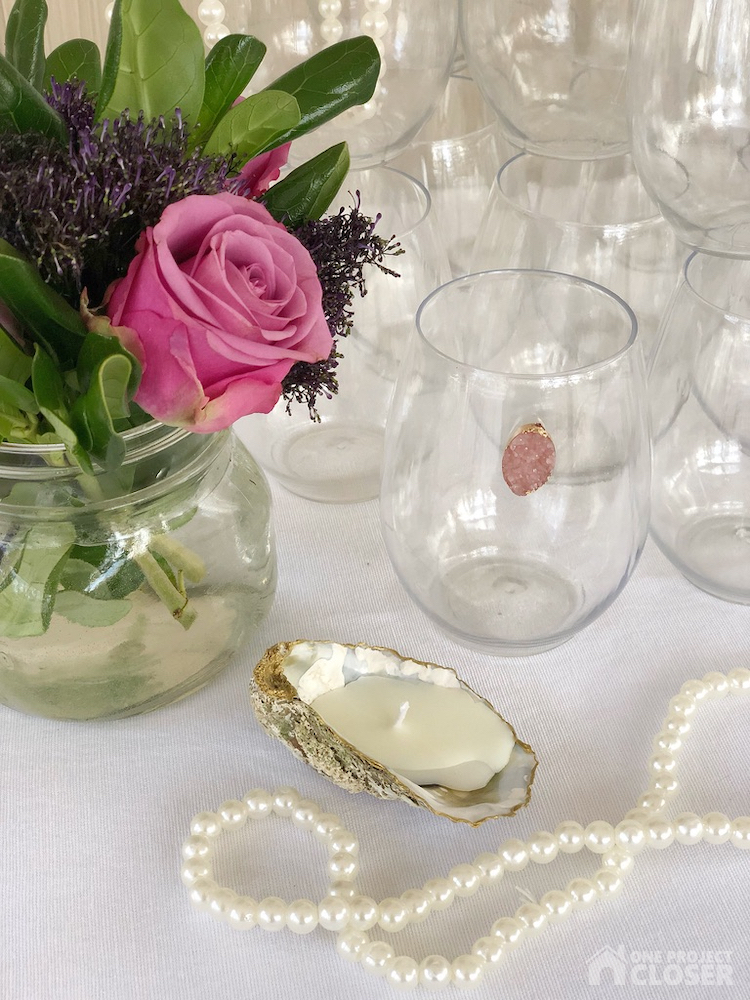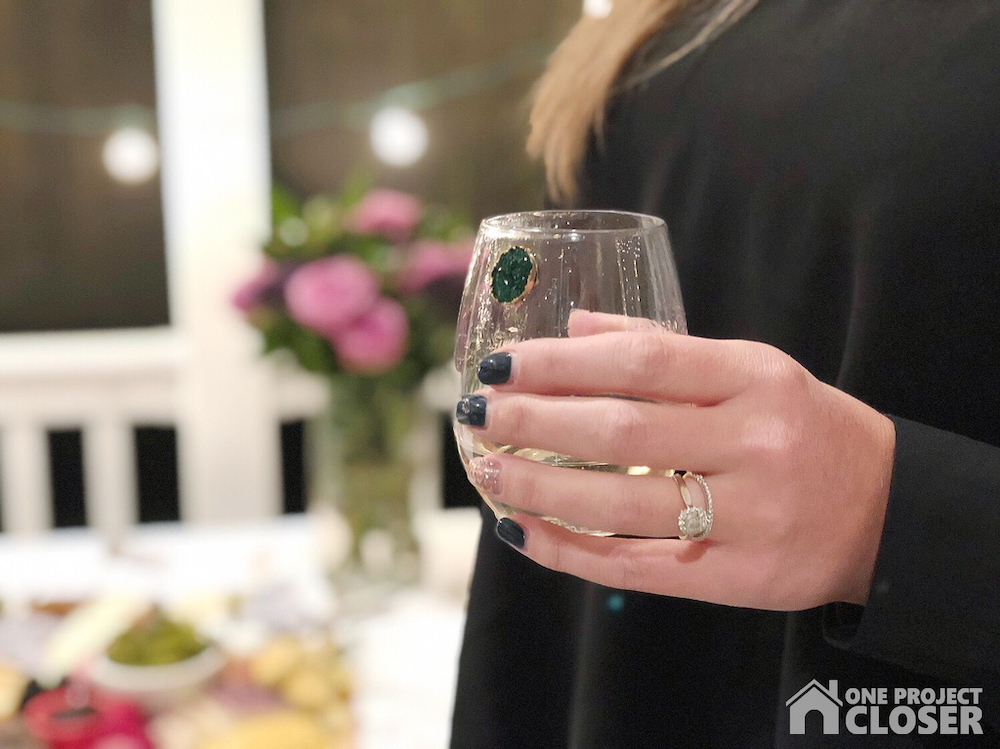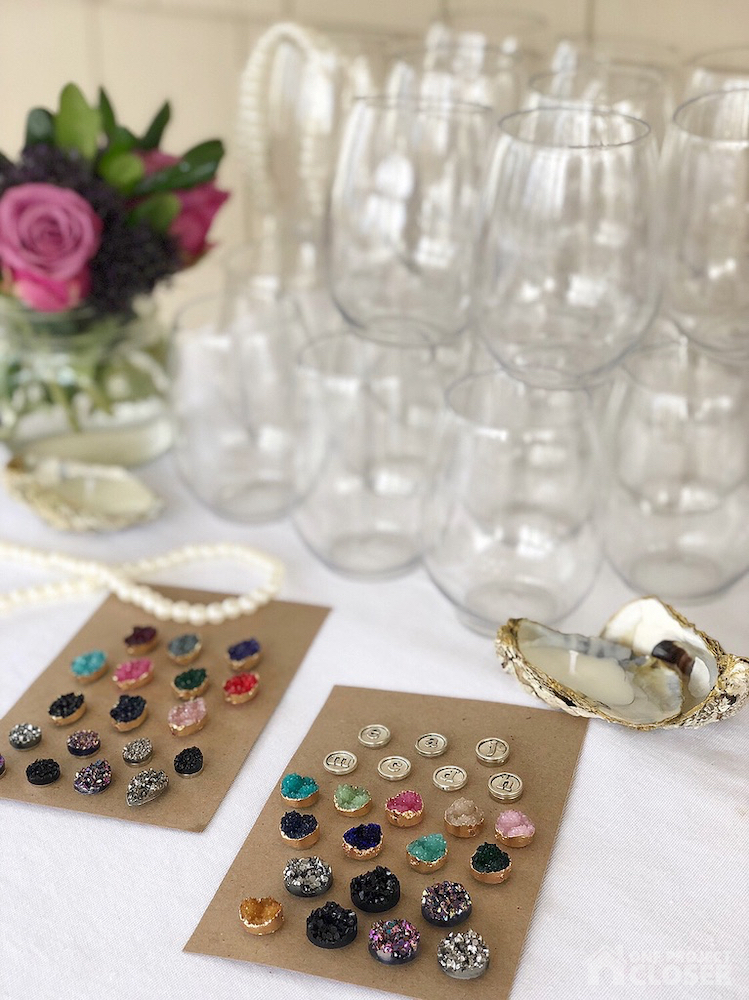 FOOD!!
Obviously, the main event for food was the oysters! Mike, our amazing oyster guy is from Sapidus Farms in VA. He was so very knowledgeable and nice, even when my over excited kids asked him waaaay too many questions! We would totally recommend him and his company. Sapidus Farms has environmentally friendly practices that produce plump and happy oysters while preserving the bottom of the Bay and cleaning the water. Gotta love that is a win for the environment and your belly!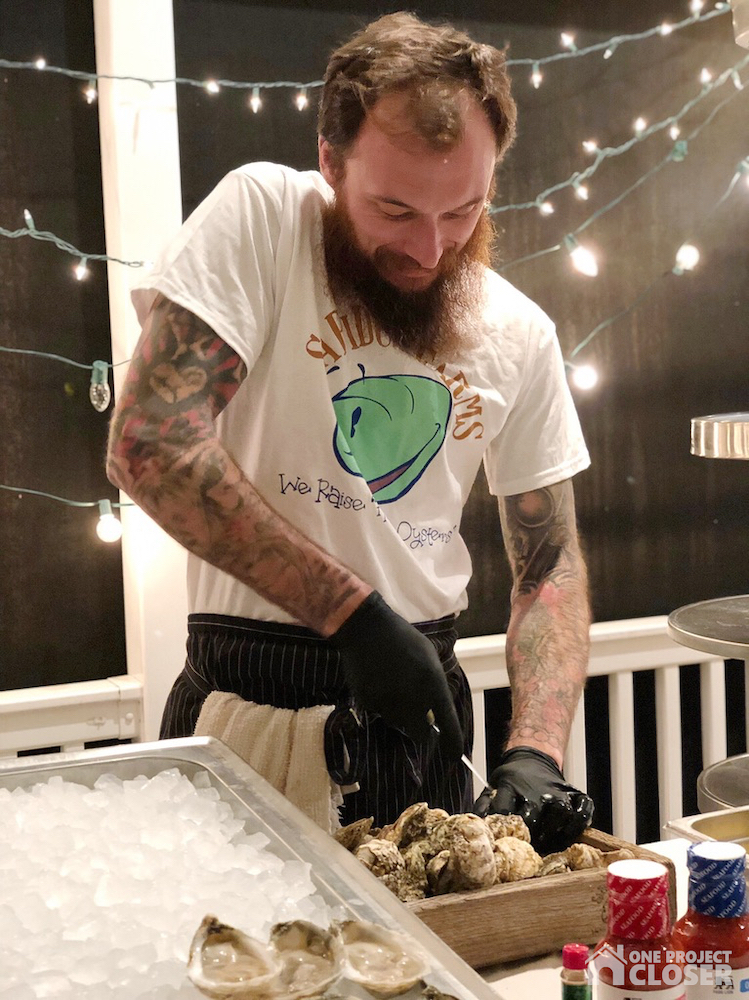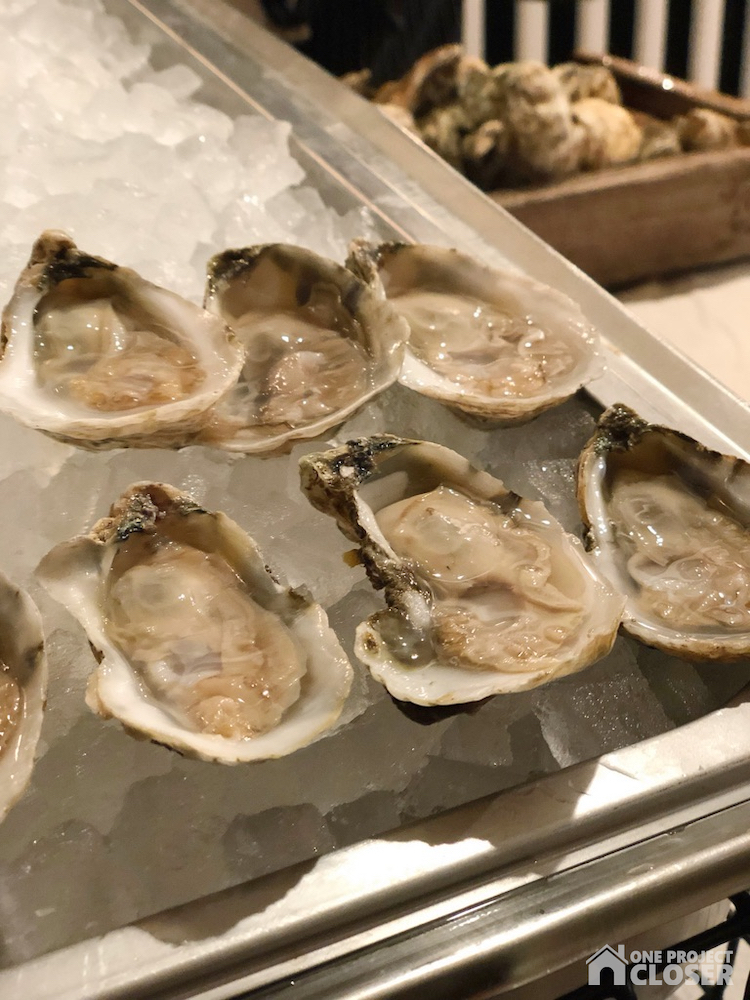 Jason and Gail, our co-hosts, made some amazing sauces and mignonettes including homemade cocktail sauce, barbeque cocktail sauce, classic mignonette with red wine vinegar, shallots, black pepper, and tarragon) and an Asian mignonette with rice wine vinegar, siracha, and Korean chili flakes. Oh and of course, lots and lots of lemons and hot sauce!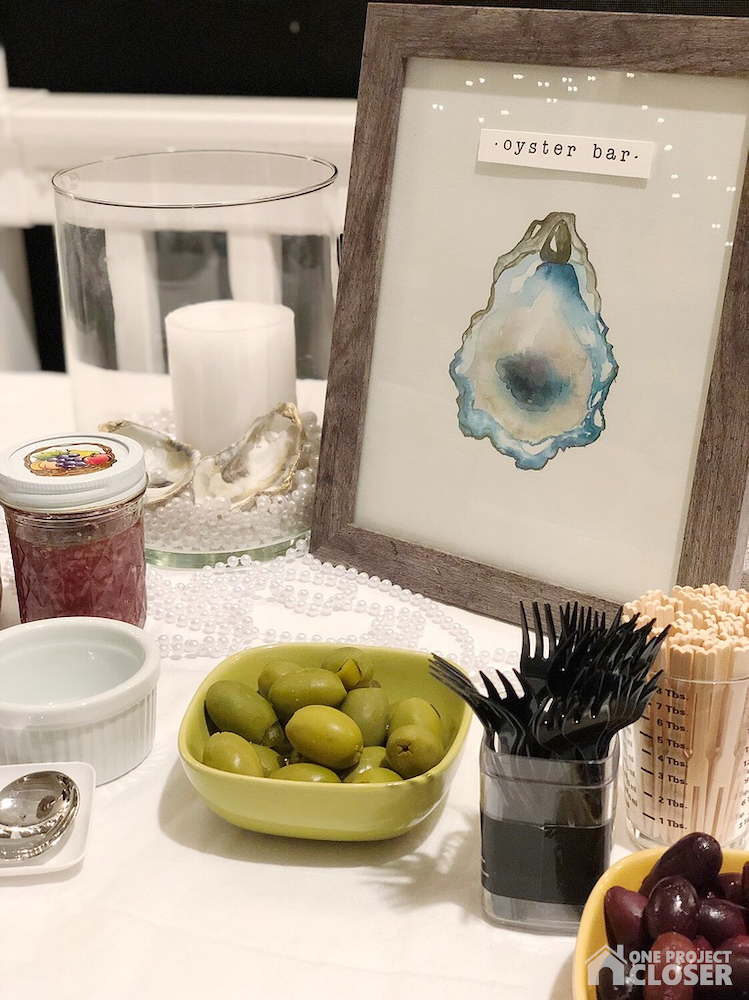 We also had shrimp cocktail, fried oysters, a GIANT charcuterie board, veggies, fruits, stuffed olives and tomatoes, cake pops, and so much more!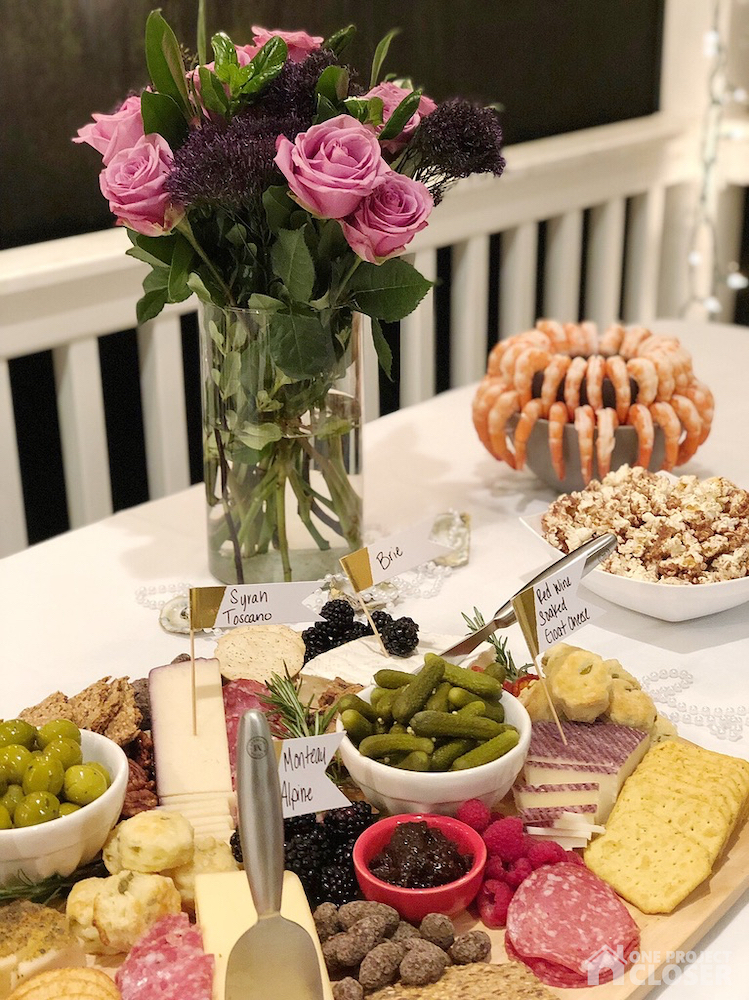 PEARLS
Pearls make oyster parties a bit fancier! So we got a bunch of fake kid's pearl necklaces from Target and Michael's and draped them everywhere. My friend Gail also filled a hurricane vase with pearls and oyster shells along with a candle – so pretty!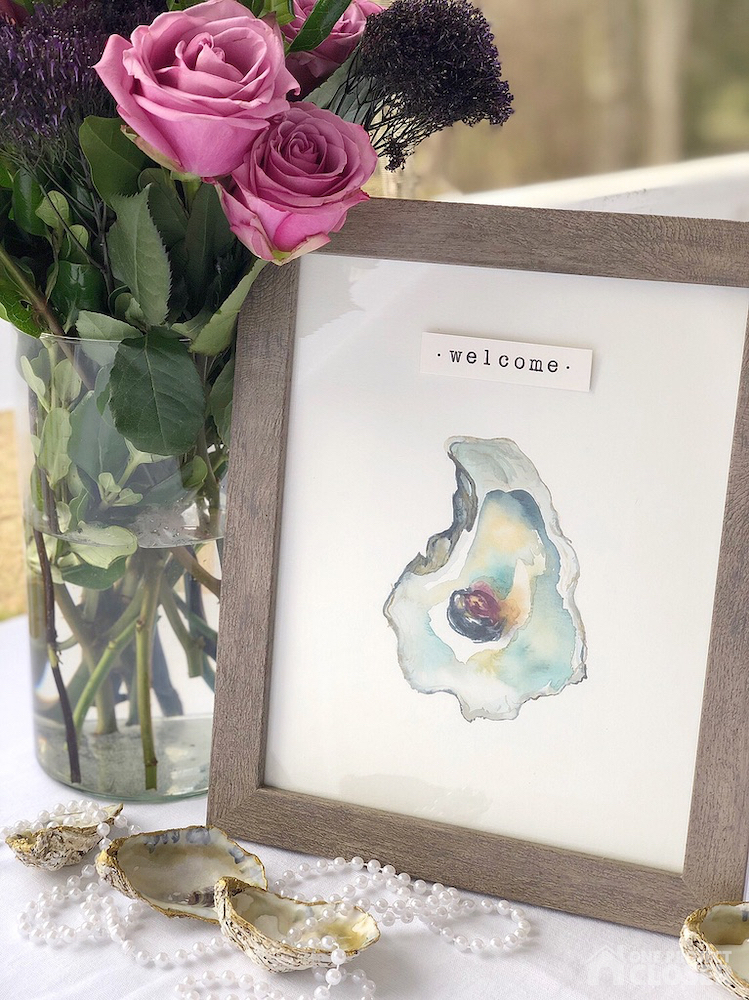 ENJOY ALL THE WORK!
Once all the planning and prep was done, we poured ourselves a glass of bubbly and enjoyed an evening of oysters and friends!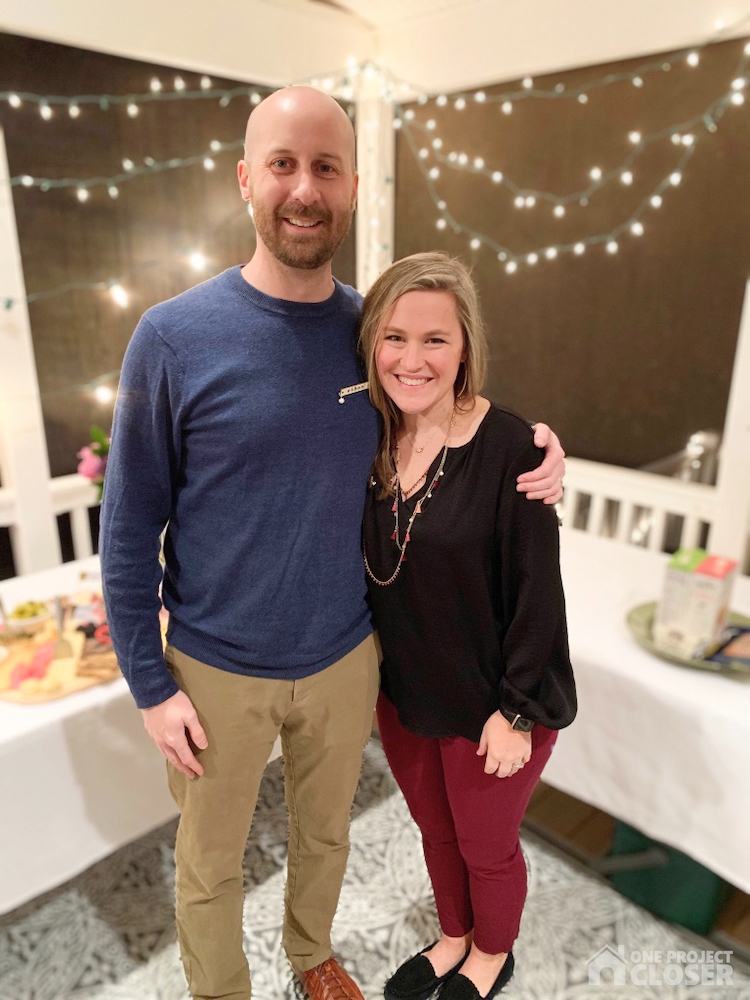 What do you think? What are some great oyster party ideas for my next big party?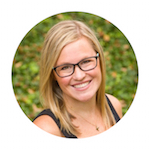 Jocie Hagan One Project Closer