Gerber brand products really set a high standard for knives, multi-tools and flashlights. They pack a lot of ingenuity into each tool and offer a big selection to ensure you get the right product. I was excited when PlumberSurplus.com got in touch with us and offered one up for review. They provided us a Gerber Grappler and here's what we thought.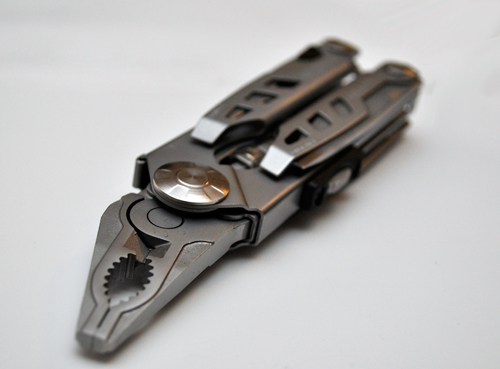 Gerber Grappler Review
The Grappler has a total of 12 different components built into a small, 5″ tool.
Features:
One handed opening
V-cut wire cutters
Locking plier adjustment screw
Nail puller
Pry bar
Cross driver
Ruler- Inches/ Centimeters
One finger open/ close button
Wire stripper
Liner lock on all components
File & large flat driver
1/2 Fine edge & Serrated blade
One-Handed Opening
Grabbing a tool and getting it ready for use is a very important consideration. You never want to fumble around for 5 minutes or have to completely stop what you're doing- it's just not practical or efficient. To deploy the pliers out you just give the tool a hard flick of the wrist. The pliers slide out, lock into place and you're done! To close, you press the release button and slide the pliers back.
Other components do require two hands but Gerber offers several options for one-hand opening tools.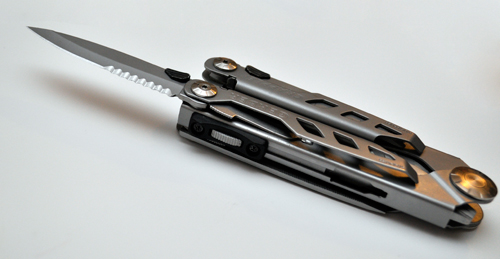 Components Lock in Place
We've covered the pliers but it's important to know that every component of the Grappler locks in place. As you unfold each of the 4 main extensions, there's a tab that prevents if from folding back up.
Best Uses
The Grappler is great for someone who needs quick access to pliers / vise grips and v-style wire cutters. It's a good variety tool that can be used for everything from locking down on a screw or nail to an outdoorsman grabbing hot pans. The Grappler is modest competition for other multi-tools that are smaller , lighter and may have more features. On the flip-side, it has solid construction and a cheaper price tag- about $50.
If the Grappler is not for you, check out this handy Gerber multi-tool comparison.
Specifications
Overall Length: 6″
Closed Length: 5″
Weight: 10.5 oz
Opening Style: One-hand opening
Sheath Type: Nylon
Total Components: 12
Stainless Steel-Stain Finish
What do you think? What Gerber do you use?