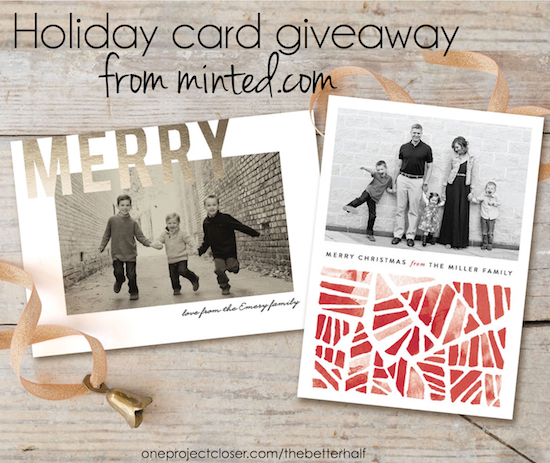 Thank you so much for checking out my beautiful girls and getting a sneak peak of our holiday photo cards! We are so excited to partner with minted.com for this sponsored post to give away a $50 gift card. Opinions are all mine.
I'll admit it – it's been a few years since I sent out a holiday card. Every few years, I feel so loved and filled with joy at each card I receive in the mail, that I rush to purchase and hand them out. Yes, hand them out. That means, unless you are my grandmother, I ain't mailing it. That's the good years. Several years, I have just designed one and emailed it out. Not exactly filled with good cheer, right?
This year, I could not pass up these beautiful and trendy holiday cards from minted.com! If you haven't heard of them, Minted is a design marketplace of independent artists from around the globe and is known for its high-quality paper and printing. It's Signature paper is thick and luxurious with a creamy cotton texture, and has been optimized for photo printing. You can also choose 100% recycled paper, Pearlescent paper which adds a subtle shimmer, DoubleThick paper or even TripleThick paper. Minted also offers 9 unique die-cut shapes (this was my favorite feature). A variety of backer options allow you to add additional photos, text, and customization options to your holiday card. This year, all holiday cards are available with matching envelope designs and recipient addressing, FREE for a limited time. Save time and make your holiday card beautiful from the inside out.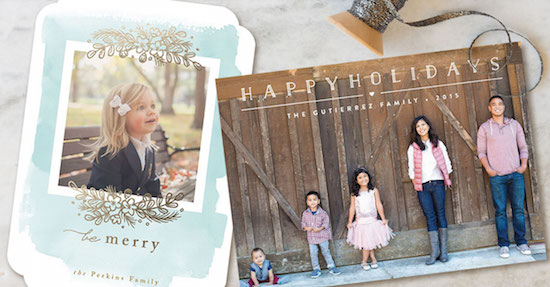 As you can see, I love cool die-cut shape, that allows my card to double as a ornament! Isn't that awesome?! But if you aren't a fan of this, minted.com just introduced a new Holiday Keepsake Art, where you can create a gallery wall of holiday memories with a framed keepsake made of this year's holiday card.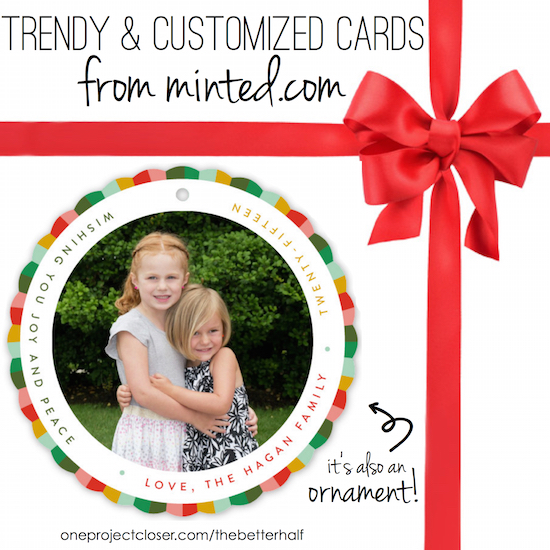 Photo cred: Chris Paulis Photography
$50 Minted Photo Holiday Card Giveaway!
I know you will love Minted as much as we do, so we're giving away a $50 credit to help get you started on your holiday photo cards. And don't do what i normally do and wait until the last minute! haha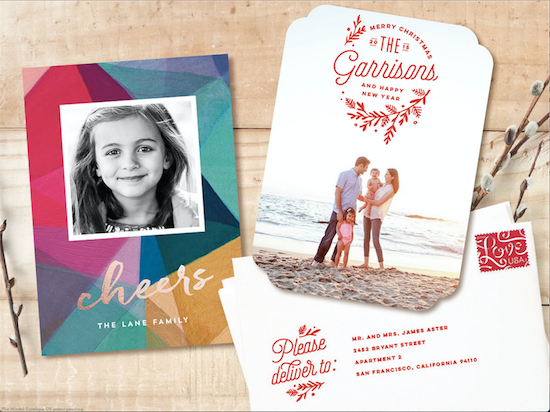 a Rafflecopter giveaway

What do you think? What kind of holiday photo cards do you send out?
As Always, thanks for reading!

Don't forget to check us out on Facebook , Instagram, & Pinterest!