Today's guest post comes to us from our friend, Sarah at The Ugly Duckling House. Sarah was kind enough to share her very cool bathroom art with us since our family is camping this week. Well, I may end up at a hotel, but Ethan and the girls will definitely be camping! lol! I'll let you know how we survived once we get home, but in the mean time, be sure to check our Facebook page for updates on our camping adventure! Thanks, Sarah for coming over the the Better Half! I love this fun and creative take on bathroom decor.
Hi everyone! I'm Sarah, the blogger and power tool addict behind The Ugly Duckling House. If houses were people, mine would be an old woman. But she's barely 30! Over the last two and a half years, I've been hard at work giving her a much-needed makeover. You may not believe some of the crazy things that have happened to me in this house in just the short time that I've lived here (Four A.M. catfights?Check. Fingernails in the closet? Check. Dad ripping out the wrong bathroom? Check!).
Today, in true "UDH" fashion, I'd like to share with you some of the artwork I've been creating for the guest bath.
The guest bath, unfortunately, still looks a lot like this.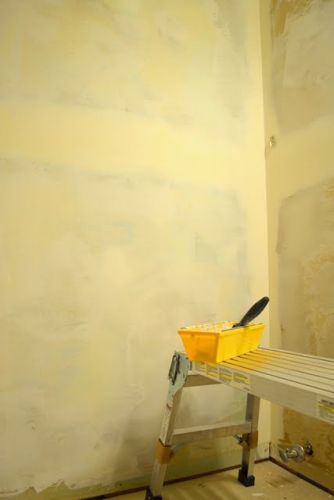 Yup. I'm creating artwork for a bathroom I can't even bathe in. That's how I roll.
This project started as many of them do: at the clearance section in my local Hobby Lobby. I spotted this nifty little brown metal bike with a 50% off sticker. Which I then promptly took home and stuck in my guest bedroom for about three months (hey, unfinished bathrooms and whatnot). When I got bored, I spray painted it white.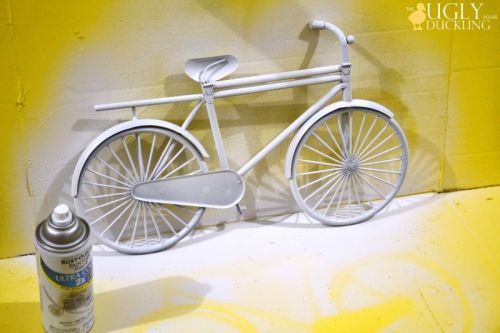 Next came scrap wood from Home Depot (the bargain bin is a great place to pick up discount wood forsmall projects).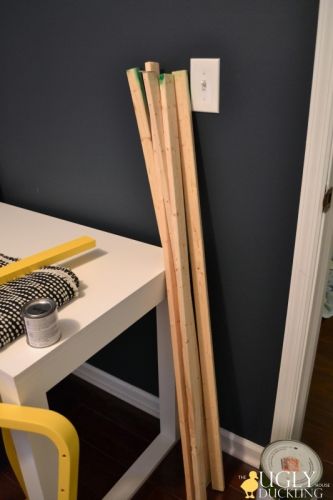 Because I would be putting the art (whatever it turned out to be) in my bathroom, I wanted it to hold upto the obvious humidity. I grabbed a sample of weatherproofing wood stain in a deep blue in the next aisle over during the same trip when I picked up the wood.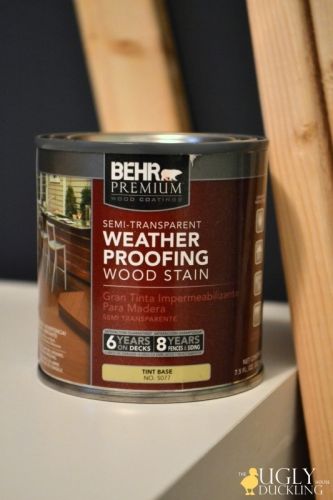 Using the bike width as a guide, I eyeballed the wood to size and cut it down with a miter saw. I didn'twant the ends to be too perfect (bargain wood is not always the best quality, but it was exactly the lookI wanted, so I didn't sand the pieces down or measure them precisely to match each other). Using asponge brush, I applied a few coats of wood stain and let it dry.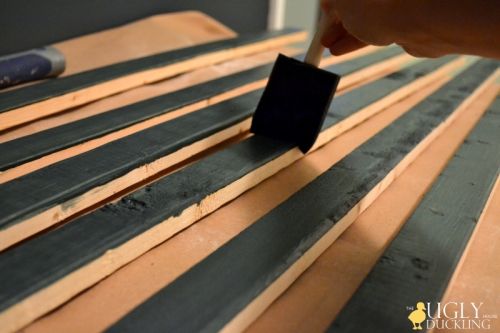 To put the pieces together, I again eyeballed the slats until I had the look I wanted. Since I'm planningon painting the walls a more feminine hue, I wanted the art to look more rugged (I like the contrast). Iused Liquid Nails to connect each piece, but I may put brackets on the back when it comes time to hangit on the wall for more stability.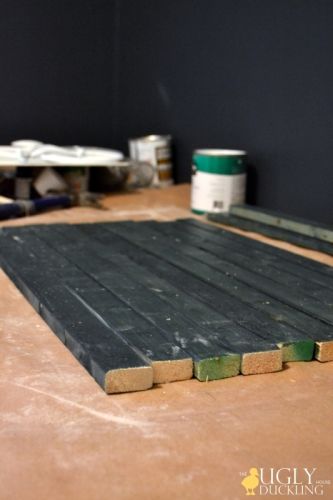 Since the bike came with hooks on the back already, I needed only a few nails to let it hang on theboard. And there you have it: my rough & rugged (but still quirky) bike art.
I think it will be a perfect fit in my guest bath. Whenever I finish it! Thanks so much to The Better Half for having me today, and I hope you'll stop by The Ugly Duckling House soon. Plenty more yet left to do!
What do you think? Have you ever decorated with non-traditional art?
As Always, thanks for reading!

Do you like free gift cards?!? Our 5th Annual Before and After Series supporting Habitat for Humanity is up and running. Enter your home project now!