A month or two ago (maybe more), I started to re-design our living room. I had planned on doing it fairly quickly, but once we painted, I got distracted on other projects and the holidays. Here was the before: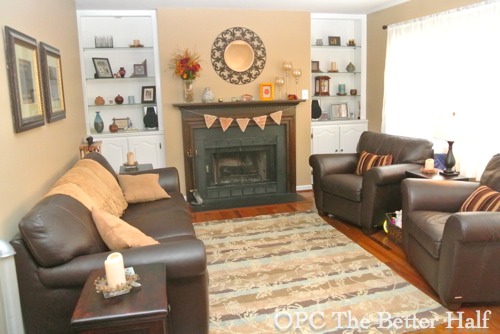 Now that we've painted the walls a light, icy blue: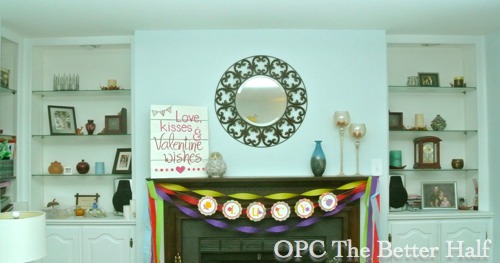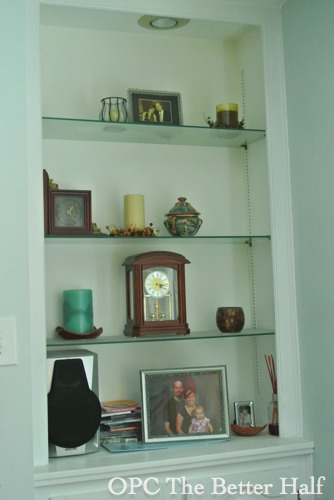 I had been playing with the idea of either doing a stenciled wall (on the wall space above the fireplace) or paint the backs of the built-ins.
In the end, I decided to paint the built-ins because stenciling the wall would be a lot of work and too much patterns if I kept the mirror which I love.
Then came the decision for the color. I asked you guys on FB and got lots of lots of great ideas. I wanted a color that would pop and add color to the room, but would also allow easy decorating. Another blogger friend, Lindsay from Makely, painted the backs of her built-ins yellow and then had a VERY hard time decorating so painted them again in dark gray.
Then, I went to Ikea and found this pillow that I love. It also happens to match a throw that I've been using in the living room.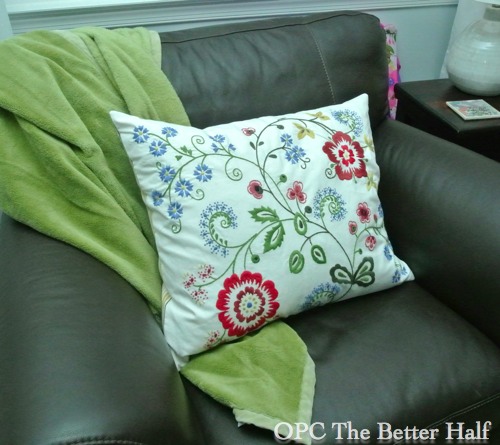 All that factored together, I picked green – specifically Spanish Olive, using Behr Premium Paint.
After I painted one side and consulted with my friend, Ruth, I added white paint to the Spanish Olive in attempts to brighten it a bit. It didn't lighten it too much since the Spanish Olive used a deeper base, but it did lighten it some.
Overall, I'm still not sure I love it. Its more neutral than I was hoping and looks very dark when the spot lights are off in the built-ins. (Ignore the Lucy Banner, I am also in the midst of prepping for Lucy's birthday party)
Also, the current decor on the shelves will NOT be staying, but for now it helps it to look like we live here. 🙂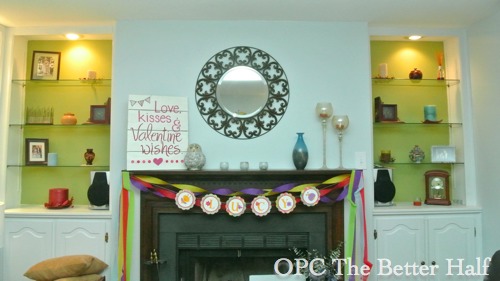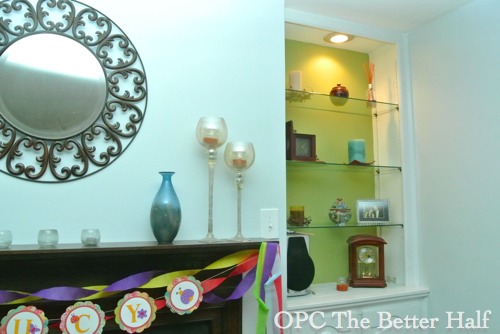 What do you think??? Opinions and suggestions for color are welcome!!
As always, thanks for reading!