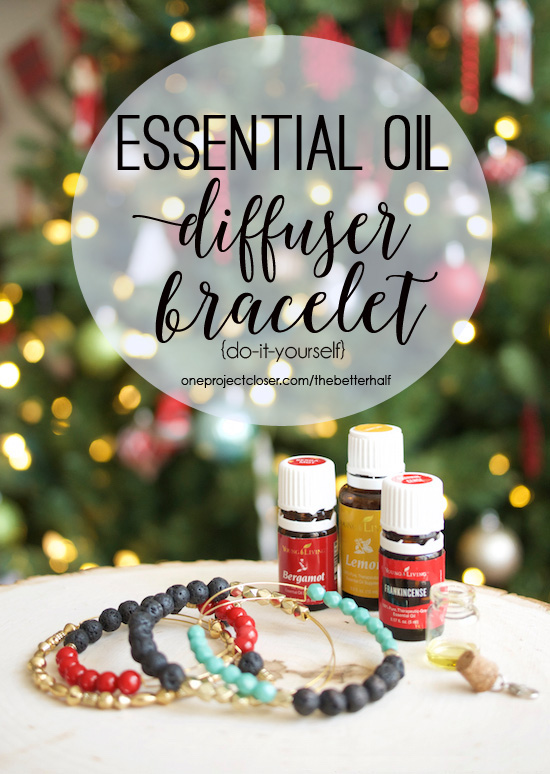 This DIY Essential Oil Diffuser bracelet is the perfect Homemade Holiday gift for the oily girl in your life, or yourself! haha I know I have quite a collection going because they look so cute stacked, by themselves, fancy or everyday. Besides, i need one for every outfit, right? They might look hard to make but honestly, this novice jewelry maker can make one in under 10 minutes.
Looking for more Handmade Holiday gift ideas for your family, friends, coworkers and teachers. Be sure to read to the end of the post for ideas from my best bloggy buds too.
Materials Needed:
Most of this I had on hand, with the exception of the lava beads. In all, the bracelets are fairly inexpensive to make, especially if you already have the tools.
Need one stop shopping for all your supplies? Use my Amazon A-Store where I already have everything picked out for you, all you have to do is pay! (I get credit for your purchase if you use my link so I really appreciate it!)
Small Needle Nose Pliers
Wire Cutters
Memory Wire
8 mm Lava Beads
Contrasting Beads
How to Bend the Wire
I don't know the technical jewelry making terms so I thought it would be easiest to show you how to bend the wire to make this adjustable, Alex & Ani style bracelet.
How to Use Lava Beads
I lava beads are a new find for me and I LOVE them!! They are such a versatile way to incorporate Essential Oils into everyday. A few tips from what I've learned…
First, use your finger to apply the Essential Oil directly to the lava beads and only the lava beads. If it gets onto the metal, it will tarnish. Allow the Essential Oil to absorb into the beads and then wear.
The aroma of the Essential Oil lasts much longer and stronger on the lava beads than Essential Oils that are safe for applying to the skin. So start with only one drop of oil to the bead.
What oils you use are up to you! There are so many favorite Essential Oils that smell amazing. Here are a few of my favorite home blends:
Tidings of Peace & Joy: Frankincense, Bergamot, Lemon (or Orange)
Candy Cane Bliss: Peppermint, Ylang Ylang
Young Living's Stress Away Blend
Joy (YL blend) and Orange
I also made DIY Essential Oil Diffuser necklaces this year using the lava beads and they make a great gift set together!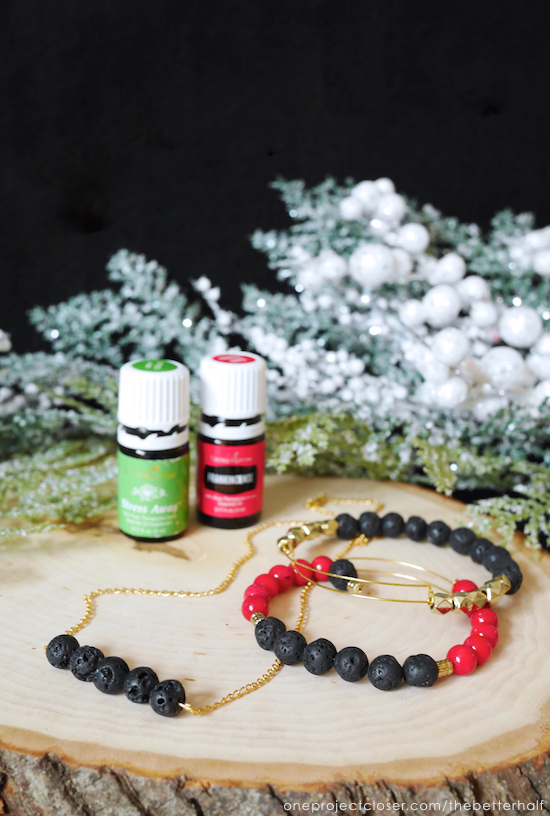 What are you waiting for? Let's go make a DIY Essential Oil Diffuser Bracelet!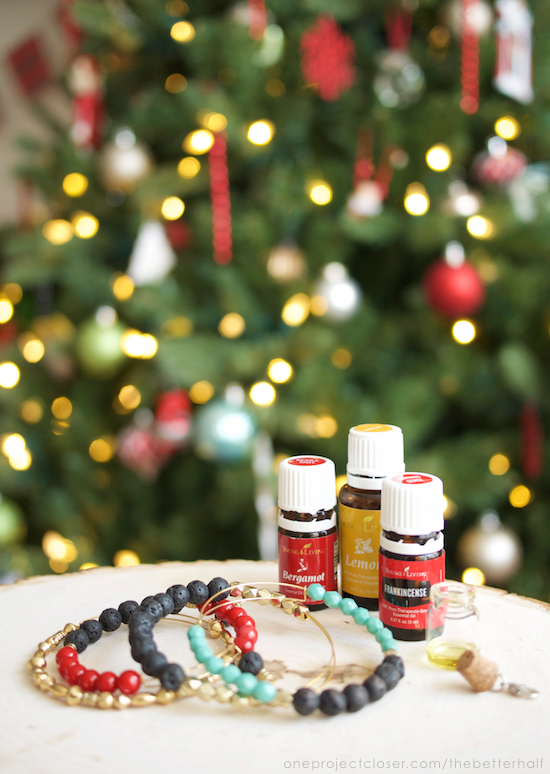 More Homemade Holiday Gift Ideas!
Tonight is our big Homemade Holiday Facebook Party sharing lots of great DIY Essential Oil gifts. We'll have lots of giveaways and tons of inspiration. Starting at 9pm EST! Here are my faves from some of the most amazing bloggers!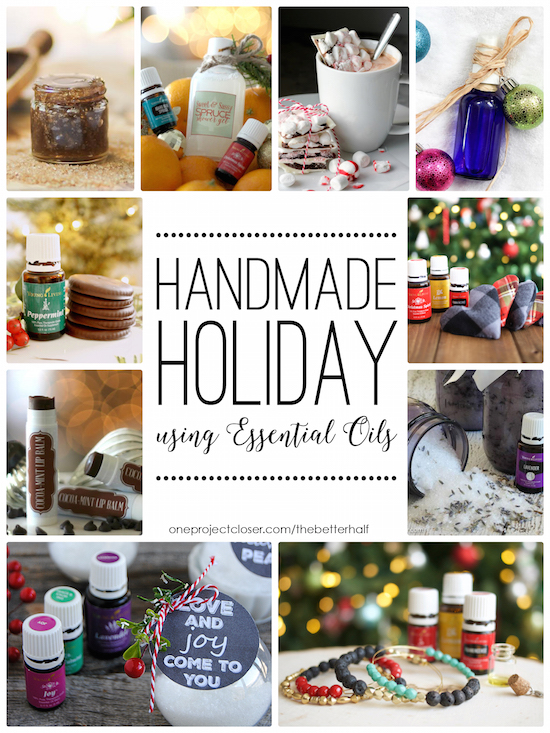 Homemade Lip and Beauty Scrubs Made 3 Ways
DIY Christmas Spirit & Spruce Bath Gel
As Always, thanks for reading!

Don't forget to check us out on Facebook , Instagram, & Pinterest!