These DIY Hand Warmers with Essential Oils are the perfect Homemade Holiday gift as the cold approaches (or maybe it has already found you)! They are inexpensive, easy to make even for this novice sewer and use supplies found in most homes. I made a bunch for myself and some friends, then saw a friend at the bus stop who made one for her daughter to hold in the cold. I felt a little bad that I didn't even think of my kids. haha From now on, I'll heat up a couple extra DIY hand warmers for the girls to hold to their noses in the mornings. 🙂
Looking for more Handmade Holiday gift ideas for your family, friends, coworkers and teachers. Be sure to read to the end of the post for ideas from my best bloggy buds too.
Materials Needed:
Most of this I had on hand, which makes it the best last-minute gift idea. Probably each hand warmer cost twenty-five cents to make and they look so adorable. The best part about the DIY hand warmers is that once you understand you concept, you can make any shape, any size. I also have one that is large and I use as a heating pad.
Need one stop shopping for all your supplies? Use my Amazon A-Store where I already have every picked out for you, all you have to do is pay! (I get credit for your purchase if you use my link so I really appreciate it!)
Fabric Scraps
Needle & Thread (sewing machine is helpful but not necessary)
Rice
Essential Oils
A few notes about the type of fabric to choose. I bought some adorable plaid fleece that I love, but all the fur kept jamming my sewing machine. Thicker fabrics hold up best with lots of use, but soft flannels are super cozy. But really there is no right or wrong and I try to use what I have on hand (even old flannel shirts or sweats would work great!).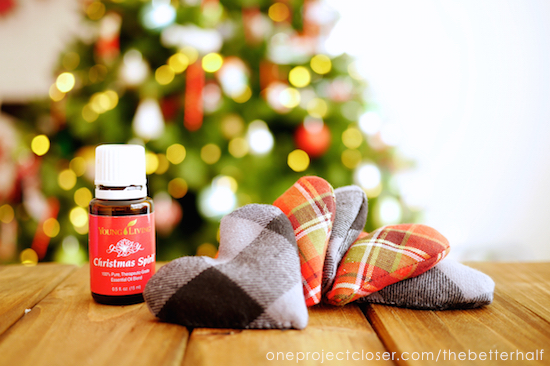 Sewing the Hand Warmers
First, trace heart pattern onto the fabric, and cut two exact pieces and pin them together, the outside of the fabric pinned inward. Leave lots of extra outside the pattern and trim later. (right click on image to download)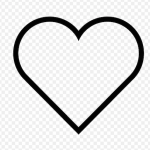 Then, sew around the heart, on the line, leaving about 2-3 inches open.
Trim excess fabric around the seam and turn right side out.
In a small bowl, add approximately two tablespoons of rice and a couple drops of your favorite Essential Oil and stir together. Then use a funnel to add the rice to the hand warmer.
Using a needle and thread, sew the opening closed. BOOM! Super easy.
Microwave 20-30 seconds in the microwave and enjoy warm hands! Or you could even put some in your shoes to warm them before you wear them, but I would make a special set for that. haha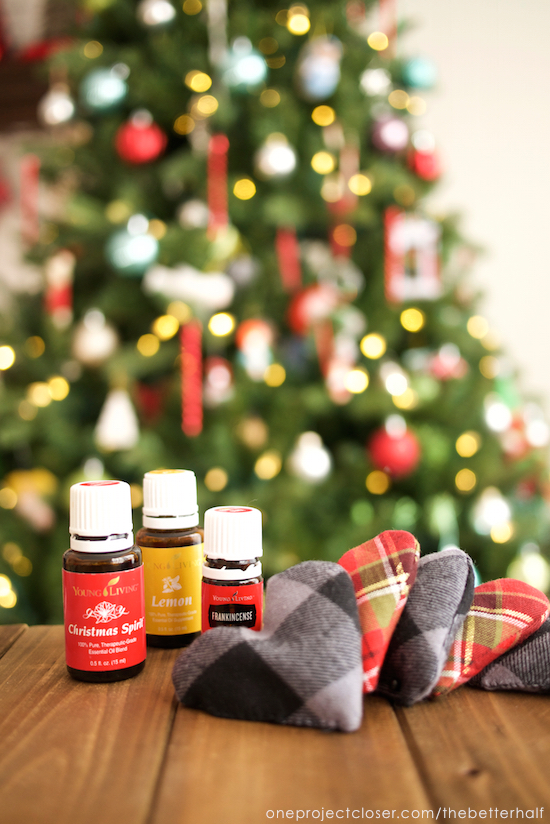 More Homemade Holiday Gift Ideas!
Are you coming to our big Homemade Holiday Facebook Party where we will be sharing lots of great DIY Essential Oil gifts? We'll have lots of giveaways and tons of inspiration. Starting at December 8, 2015 at 9pm EST! Here are my faves from some of the most amazing bloggers!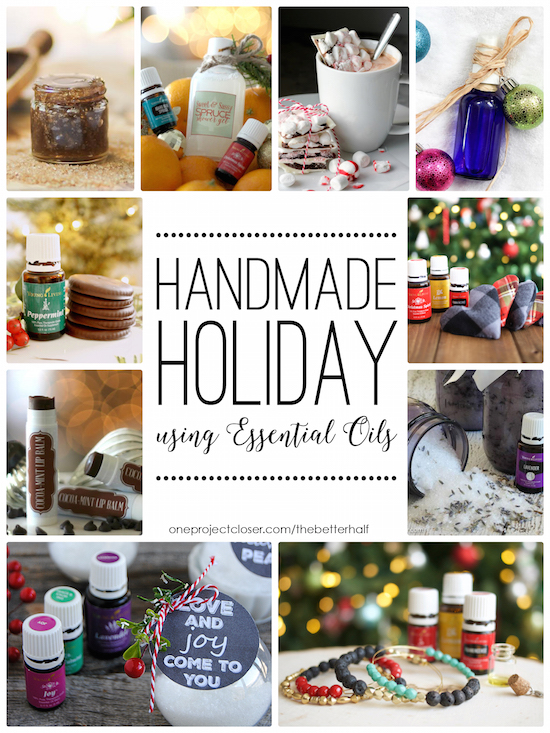 Homemade Lip and Beauty Scrubs Made 3 Ways
DIY Christmas Spirit & Spruce Bath Gel
DIY Essential Oil Diffuser Bracelets
As Always, thanks for reading!

Don't forget to check us out on Facebook , Instagram, & Pinterest!