In early January of this year, I showed you how to build some awesome, folding sawhorses. I still love these sawhorses, and I use them all the time. Well I've made one small modification so that they easily hang on the wall, and I wanted to share it with you.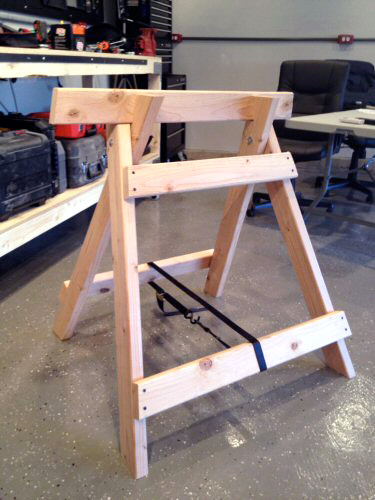 These sawhorses have three supports that span between the two pairs of legs. There are two lower supports and one upper support, and by modifying the upper support to include a French cleat, these sawhorses easily hang on a wall in your workshop. French cleats have been around for a long time, and you might remember that I used one to build my wall-mounted lumber storage. French cleats are super strong, easy to make and a great addition for these sawhorses.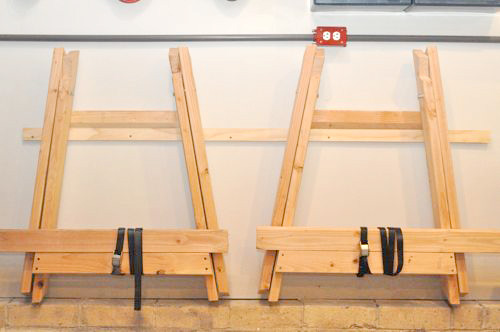 To make this French cleat, I cut a 45° angle on the inside of the upper support. Next, I cut a matching 45° on a strip of plywood and mounted that to the wall. I used a level to keep everything looking nice, and all the screws go into studs.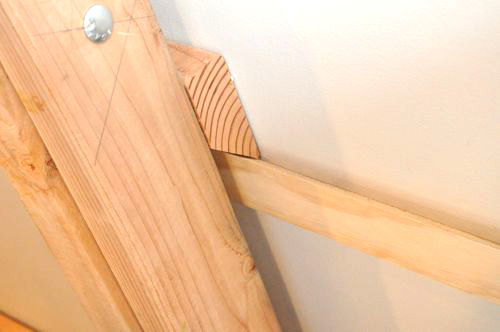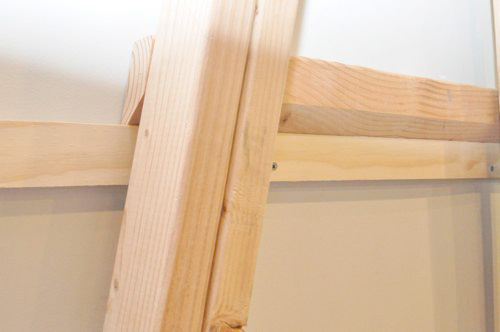 I hope this quick tip is useful for you, and that you keep enjoying those sawhorses as much as I do.