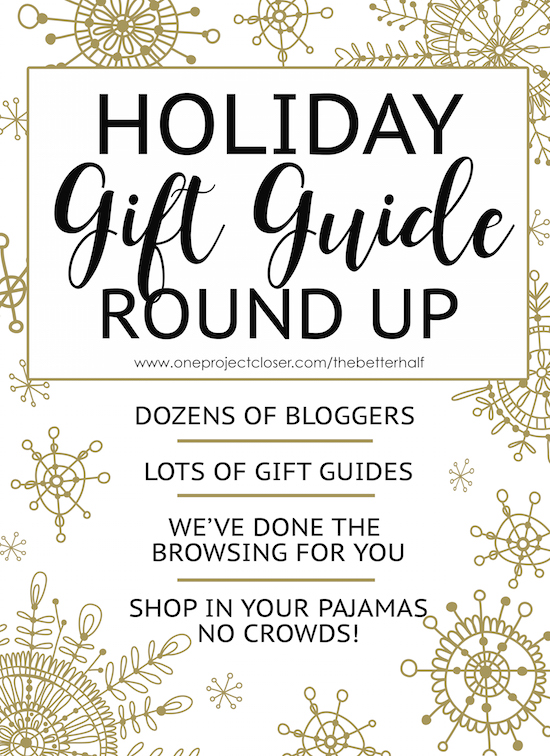 Holiday gift guides are all the rage, because who doesn't need a little extra help finding the coolest gifts for your husband, best friend, mother, or kids? I know I always appreciate it! Well, we have you covered here on One Project Closer a GIANT Holiday Gift Guide Round Up, with tons of gift guides for all the people in your life – whether you're looking for toys or clothes, or buying for the beer-lover or HGTV fan, its all right here in one easy spot!
We pulled together dozens of bloggers and we've done all the browsing for you, all you have to is shop in your pajamas from the comfort of your couch. That's right, NO CROWDS! Forget being malled in Walmart, or slugging out that other soccer mom for the last toy your child desperately wants. Shop online and save yourself the stress.
We hope you enjoy this amazing Holiday Gift Guide Round Up and share it with your friends!
Holiday Gift Guide Round Up